How To Buy A Foreclosed Home With an FHA Loan
July 21, 2023, 6:03 PM EDT
4 MIN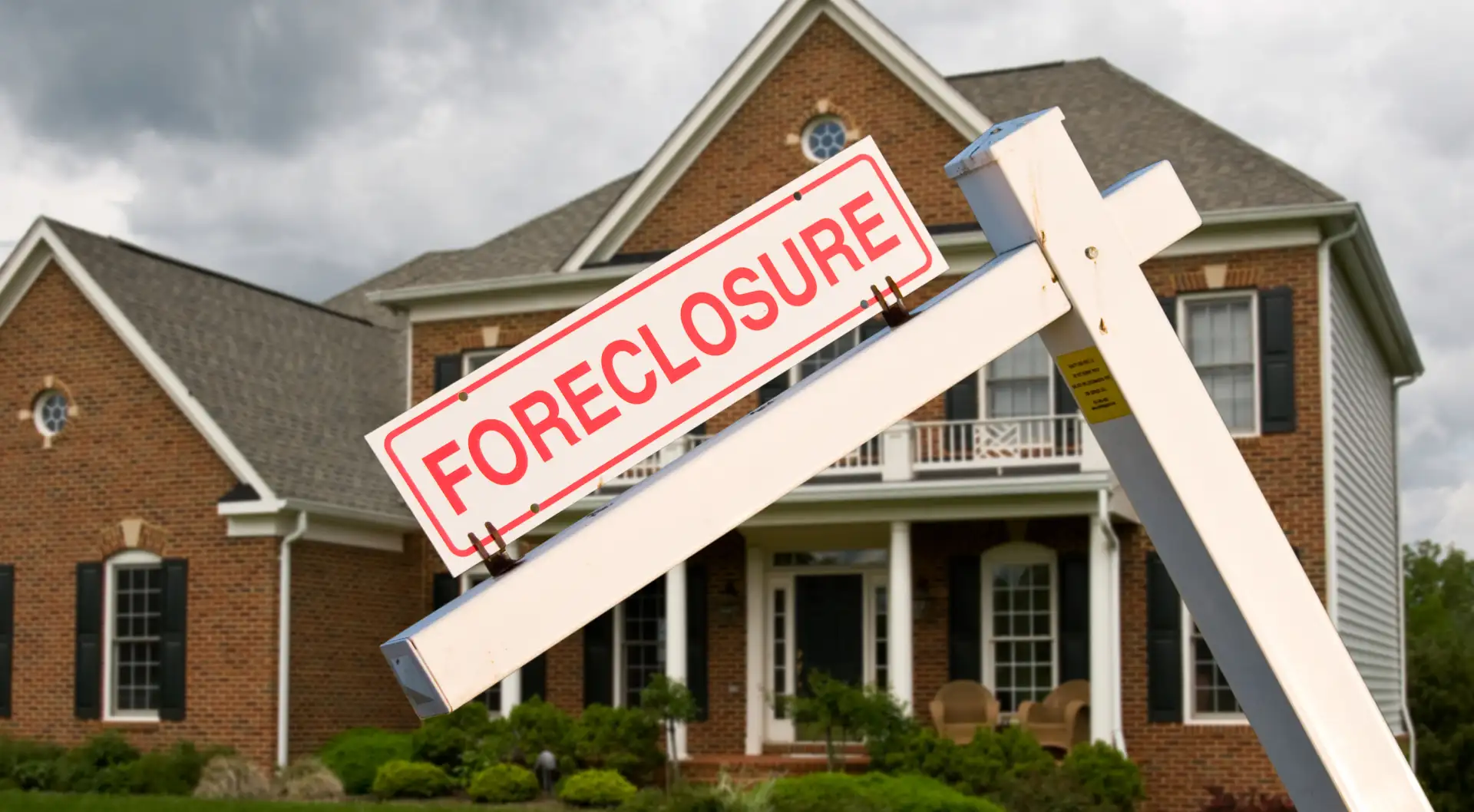 Purchasing a foreclosed home can be a great way to get a deal on a property if you're looking for a real estate investment property or even a primary residence.
In some cases, you can take advantage of the low down payment requirements of an FHA mortgage when purchasing a foreclosed property. However, you won't be able to use an FHA loan in every situation. Here's when and how to use FHA to pick up a fantastic deal on a foreclosure.

Can You Buy A Foreclosure "On The Courthouse Steps" Using FHA?
When most people think of foreclosures, they think of homes being auctioned off on the courthouse steps. If you would like to purchase a home "on the courthouse steps," you'll probably need to find another source of financing. The timeframe you have to close on these properties is short, typically just one day.
Additionally, these properties are bought without an appraisal or inspection - two mandatory steps when using FHA financing. Foreclosures sold on the courthouse steps are typically bought by investors or those who can pay the entire purchase price in cash. These buyers don't get an inspection or appraisal – they have no requirement for these items. They can close incredibly quickly.
Buying an Open-Market Foreclosure With FHA
Since purchasing a foreclosure on the courthouse steps isn't possible, the next place to look is on the MLS, also known as the open market. Banks that have foreclosed on homes often list their inventory on the MLS, so they can reach a wider audience, much like any other owner looking to sell their home.
The open market can be a great place to find a foreclosure, as you don't have to do much legwork to find them. Oftentimes, you can go onto any MLS aggregator website and search for foreclosures in your area.
It's important to remember, though, that homes purchased using FHA financing must meet appraisal requirements and meet safety and livability standards.
This normally isn't a huge deal if you're buying from another individual or investor, as they might be willing to pay for the repairs that the Department of Housing and Urban Development (or HUD, the overseer of FHA) deems necessary.
However, when you purchase from a bank, they likely won't be as accommodating. This means it's typically very difficult to finance a foreclosure with an FHA loan, but keep reading for an FHA loan "hack" where you can do just that.
Finding Foreclosures That Accept FHA Financing
One issue for FHA buyers is that the competition is fierce for open-market foreclosures. Offers that indicate FHA financing are often less competitive than those with cash or conventional financing.
This, of course, is assuming that the foreclosure you find is in good enough condition to pass the stringent FHA appraisal process..
If you find yourself competing against a lot of investors for foreclosure properties, you might want to consider looking at properties that HUD has foreclosed on.
When HUD forecloses on a property, there is a period of time (usually a few days to a few weeks) after they list the property where only owner-occupants are allowed to purchase. This weeds away any potential investors and makes it easier for first-time home buyers and other owner-occupants to purchase a home.
Another bonus, you can buy HUD foreclosures with just $100 down if using an FHA loan.

A "Hack" For Run Down Foreclosures: The FHA 203k Loan
As we mentioned before, many foreclosed homes have become run-down through years of neglect – or have even been ransacked by previous owners. When you combine this with the fact that a normal FHA loan has very strict requirements for funding to be approved, many foreclosures will simply not qualify for a normal FHA loan.
This is where the FHA 203k loan comes in. The FHA 203k loan, also known as a mortgage rehab loan or a renovation loan is a type of mortgage that allows you to borrow additional money to finance the rehabilitation of a home.
Yes, you can finance the home purchase plus rehab costs with one loan.
"Limited 203k" loans allow you to borrow up to an additional $35,000 with very few stipulations. Standard or "Full" 203k loans allow you to borrow more than $35,000 to rehab your home. However, there are some hoops you have to jump through, such as hiring a HUD consultant to oversee the rehab project.
This type of loan gives prospective foreclosure buyers a great way to finance a home, even if it needs a few repairs. When you combine the powerful 203k loan with the strategies mentioned above, the breadth of foreclosure homes you can purchase is expanded considerably.
Get An FHA Pre-Approval So You're Ready To Buy
Regardless of whether you are using conventional or FHA financing, you should get pre-approved before you begin your home search.
Getting pre-approval for a loan before beginning your search will ensure that you're looking at a price range you can afford. This is important, as many people begin shopping for their homes with their own budget in mind.
Unfortunately, though, depending on your debts, and your credit, a bank may not lend you as much money as you had initially anticipated. This is why getting preapproved for a loan before you begin shopping is key. After all, you will need some sort of preapproval when you start making offers, so you might as well get your preapproval as soon as possible.
About The Author:
Tim Lucas spent 11 years in the mortgage industry and now leverages that real-world knowledge to give consumers reliable, actionable advice. Tim has been featured in national publications such as Time, U.S. News, MSN, The Mortgage Reports, My Mortgage Insider, and more.