All About The 2023 Fannie Mae First-Time Homebuyer LLPA Waiver
August 30, 2023, 7:34 PM EDT
5 MIN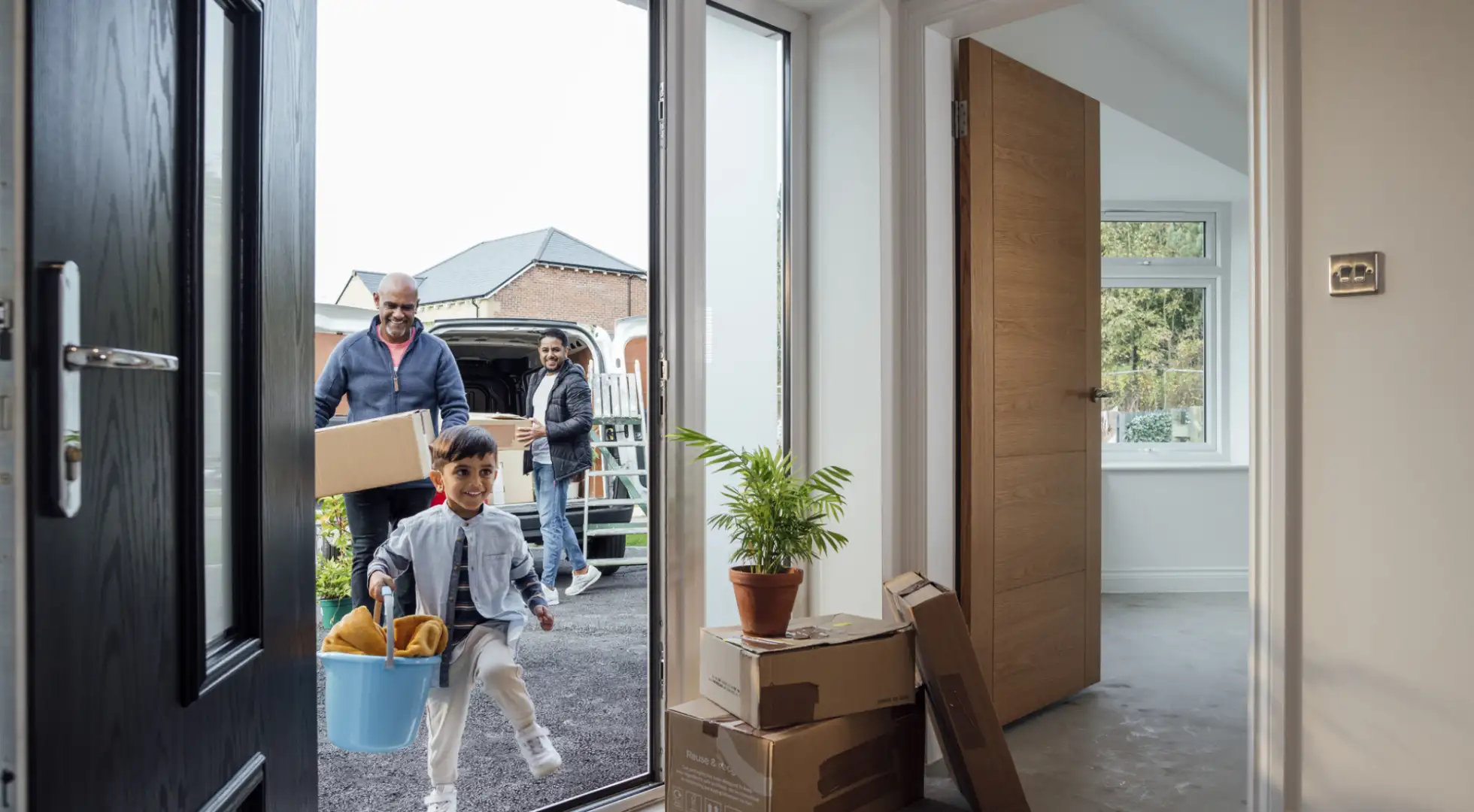 You don't often hear about companies cutting fees, but that's exactly what Fannie Mae did in late 2022.
The nation's largest housing agency along with its smaller counterpart Freddie Mac reduced rates and fees for moderate-income first-time homebuyers.
It did this through Loan Level Price Adjustments or LLPAs. These are fees that Fannie Mae and Freddie Mac charge based on risk factors.
Here's how big a change this was:
A first-time, moderate-income buyer with a 640 credit score and 3% down would get the same interest rate as a 780-credit repeat buyer with 25% down.
Why would Fannie Mae offer this? Part of its mandate is to promote homeownership among low- and moderate-income households. This is one way it is trying to achieve this goal.

How To Qualify For The LLPA Waiver
The LLPA waiver levels the playing field (to some extent) for first-time buyers who need it most. To qualify, you must meet the following criteria.

Purchase a primary residence

Use a conventional Fannie Mae or Freddie Mac loan

You must be a first-time homebuyer

You must make 100% or less of the area median income where the property is located or 120% in high-cost areas

If you're a repeat buyer, you must use a HomeReady® loan
How Much The LLPA Waiver Saves You
The LLPA waiver savings will be different for each buyer depending on loan criteria. A buyer with lower credit and less down payment will save more than someone with a stronger profile.
Let's look at an example.

| | | | |
| --- | --- | --- | --- |
| | Buyer 1 | Buyer 2 | Buyer 3 |
| Credit Score | 740 | 680 | 620 |
| Down payment | 20% | 10% | 15% |
| Income | 150% of area median | 90% of area median | 100% of area median |
| Standard LLPA fee | 0.875% of loan amount | 1.5% of loan amount | 2.875% of loan amount |
| Estimated LLPA rate increase before waiver | 0.375% rate increase | 0.75% rate increase | 1.5% rate increase |
| Estimated LLPA rate increase after waiver | 0.375% rate increase | 0% rate increase | 0% rate increase |
| Fee in lieu of rate increase before waiver ($350k loan) | $3,060 | $5,250 | $10,060 |
| Fee after waiver | $3,060 | $0 | $0 |
Most buyers absorb the extra fee with a higher rate. Your rate could increase by 0.25% to 0.5% for each 1% in LLPA fee.

For example, Buyer 2 above might receive 7.75% APR instead of 7% APR if they were not eligible for the waiver.

How To Check Your Waiver Eligibility
It's good to know whether you qualify for the waiver before buying since it could make a big difference in your mortgage rate and fees.
Fannie Mae makes it relatively easy to look up your area's median income. Just go to Fannie Mae's tool. Pinpoint an area, or preferably, a specific address of a home you're considering.
The tool will tell you the maximum income for LLPA waiver eligibility.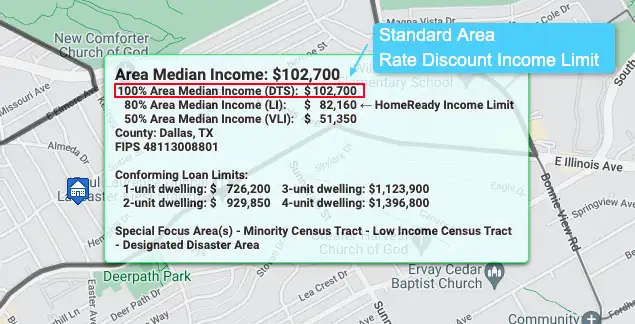 If you're in a high-cost area, be sure to look at the 120% figure for your area.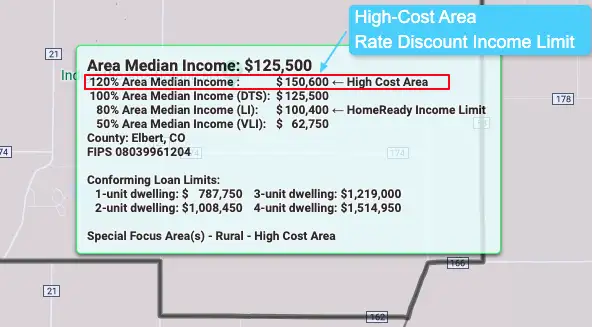 How Do I Know My Eligibility Income?
The hard part about the LLPA waiver is that you don't always know your qualifying income. This is the amount the lender will use to determine the waiver.
W2 employees can use their annual income divided by 12.
If you're self-employed, make bonus or overtime, do seasonal work, or are a gig worker, you may not know your exact qualifying income until you apply with a lender. It might be a good idea to have a lender review your income documentation so you know one way or the other.
How Do I Claim The LLPA Waiver?
The waiver will automatically be applied if you meet income and other requirements. Make sure you apply with a lender that offers Fannie Mae or Freddie Mac loans. Most lenders do.
If you opt for an FHA loan, VA loan, or USDA home loan, you are not eligible for the waiver. These loan programs do not use LLPAs as a basis for fees or rates.
Will the LLPA Waiver Expire?
There is no current expiration date. However, Fannie Mae and Freddie Mac could eventually remove the benefit based on market conditions and internal policies. If you're planning on buying a home with a conventional loan, it could be worth taking advantage of the waivers while they are available.

What About LLPAs for Condos, Manufactured Homes, and Multifamily Properties?
The waivers even apply to risk factors not having to do with down payment or credit score. The property type LLPA fees will also be waived for eligible buyers.
Is The LLPA Waiver Available for Refinances, Investment Properties, or Second Homes?
No, the waiver only applies to the purchase of an owner-occupied primary residence.
Take Advantage Of The LLPA Waiver
Moderate-income first-time buyers now have an opportunity to get lower rates and fees when buying a home. Thanks to Fannie Mae's mission to make homeownership more affordable, more sidelined buyers may be able to finally start looking again.

About The Author:
Tim Lucas spent 11 years in the mortgage industry and now leverages that real-world knowledge to give consumers reliable, actionable advice. Tim has been featured in national publications such as Time, U.S. News, MSN, The Mortgage Reports, My Mortgage Insider, and more.