Conventional 97 Loan vs FHA: What's The Difference?
June 10, 2023, 2:30 AM EDT
5 MIN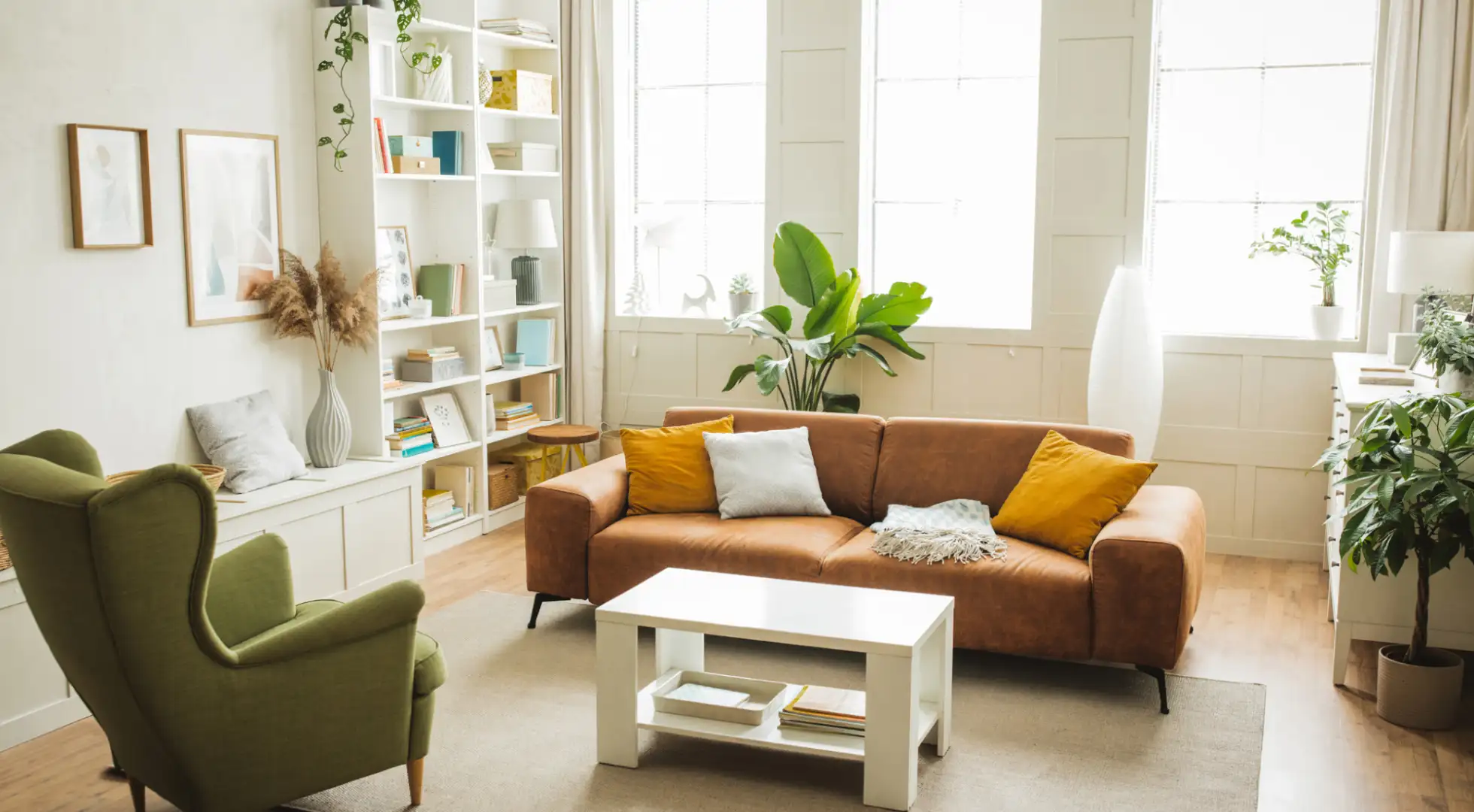 A Conventional 97 Loan describes Fannie Mae and Freddie Mac standard 3%-down mortgages.

The "97" indicates the loan-to-value, or LTV. You can borrow up to 97% of the home's price.
A Conventional 97 isn't the same as an FHA loan. It's regulated by different agencies, although the programs have many similarities.
So, how do these loans compare?

Conventional 97 vs FHA Comparison
Here are some of the differences between conventional and FHA loans.
Down payment: Conventional 97 requires 3% down, FHA requires 3.5%. Total upfront costs are similar.

Credit score: Conventional 97 requires a 620 score; FHA allows scores down to 580.
Debt-to-income (DTI) ratio: You need a 45% DTI or lower for Conventional 97; FHA allows a DTI up to 56%.
First-time buyer: Required for Conventional 97, not required for FHA.
Income limits: Neither Conventional 97 nor FHA has an income limit. However, some conventional 3% down sub-programs do.
Homeownership education: Conventional 97 requires it; FHA does not.
Down payment assistance: Allowed for both programs.
Mortgage rates: Similar for first-time homebuyers at or below 100% of their area's median income (120% in high-cost areas). For those who make more than those limits, Conventional 97 has higher rates.
Mortgage insurance: Conventional 97 mortgage insurance is probably more expensive for those with credit scores of less than 760. Conventional 97 mortgage insurance is cancellable with adequate home equity; FHA mortgage insurance is permanent.
Owner-occupancy: Both programs require you to live in the home as your primary residence.
2-4 unit properties: Conventional 97 allows 1-unit homes only. FHA lets you buy a home with up to four units.
Loan limits: Conventional 97 allows loan amounts up to $726,200; FHA loan limits for a 1-unit home range from $472,030 to $1,089,300 depending on your area.

Is Conventional 97 or FHA Better?
Your situation determines which loan is better for you, but as a rule of thumb:
Conventional 97: Better for those with higher credit scores, low debts, and make moderate income. First-time buyers with moderate incomes now receive hefty mortgage rate discounts from Fannie Mae and Freddie Mac.
FHA: Better for lower credit scores because FHA mortgage insurance is less expensive than that of a conventional loan. You will also qualify more easily with higher debt-to-income ratios.
FHA is not "bad" or "subprime" as many people claim. Plenty of high-credit, high-income people use it. It simply offers expanded approval criteria when it comes to income, debts, credit scores, past employment, and other "outside-the-box" scenarios that homebuyers face.
Fortunately, most lenders offer both Conventional 97 and FHA loans and can help you decide which one is best for you.
What is Fannie Mae vs Freddie Mac vs FHA?
You can think of these agencies as the rule-makers for the mortgage industry.
Fannie Mae and Freddie Mac are like brother and sister. They regulate most conventional lending in the country and offer very similar programs and terms.
The Federal Housing Administration (FHA) is a government agency that makes it easier to qualify for a mortgage compared to conventional lending.
Lenders "underwrite," or examine, your loan application based on one of these rulebooks. When you apply, your loan officer helps you determine which loan is best for you. You may qualify for both a Conventional 97 program, FHA, or both.
At that point, you examine upfront and ongoing costs and other benefits and drawbacks of each loan to make a decision.

Other Loan Types Requiring Low Down Payments
Fannie Mae HomeReady®: A conventional 3% down option for buyers making 80% or less of their area's median income. It offers reduced rates and mortgage insurance.

Freddie Mac Home Possible®: Similar to HomeReady, it offers low down payments, reduced mortgage insurance, and rate discounts for moderate-income earners.
USDA Loan: A zero-down loan for homes in eligible rural and suburban areas.
VA Loan: A 0% down requiring no monthly mortgage insurance reserved only for those with eligible U.S. military experience.
Conventional 97 vs FHA - FAQ
What are the official names for the Conventional 97 loan?
Freddie Mac calls its Conventional 97 loan HomeOne®. Fannie Mae simply calls it the "97% LTV Standard." These loans come with similar guidelines.
Do most lenders offer both Conventional 97 and FHA?
Yes, most lenders offer both programs and can help you determine which one you qualify for. If you can be approved for both, your lender will help you figure out which one comes with the lowest cost and most benefits.
Do you have to be a first-time homebuyer to use Conventional 97 or FHA?
Conventional 97 requires at least one applicant to be a first-time buyer. FHA has no first-time requirement.
Is Conventional 97 or FHA cheaper?
Your credit score and income level affect your final rate and mortgage insurance costs. Those with lower income but higher credit might choose Conventional 97, thanks to its steep discounts for moderate-income borrowers. Those with lower credit might choose FHA because its mortgage insurance is drastically cheaper for those with credit scores below about 740.
Wrapping Up
Which loan is right for you? Talk to a lender to find out for sure. But, both are great programs that could make you a homeowner.

About The Author:
Tim Lucas spent 11 years in the mortgage industry and now leverages that real-world knowledge to give consumers reliable, actionable advice. Tim has been featured in national publications such as Time, U.S. News, MSN, The Mortgage Reports, My Mortgage Insider, and more.