Mortgages With 3% Down Payments Backed by Fannie Mae and Freddie Mac
October 7, 2021, 2:00 PM EDT
5 MIN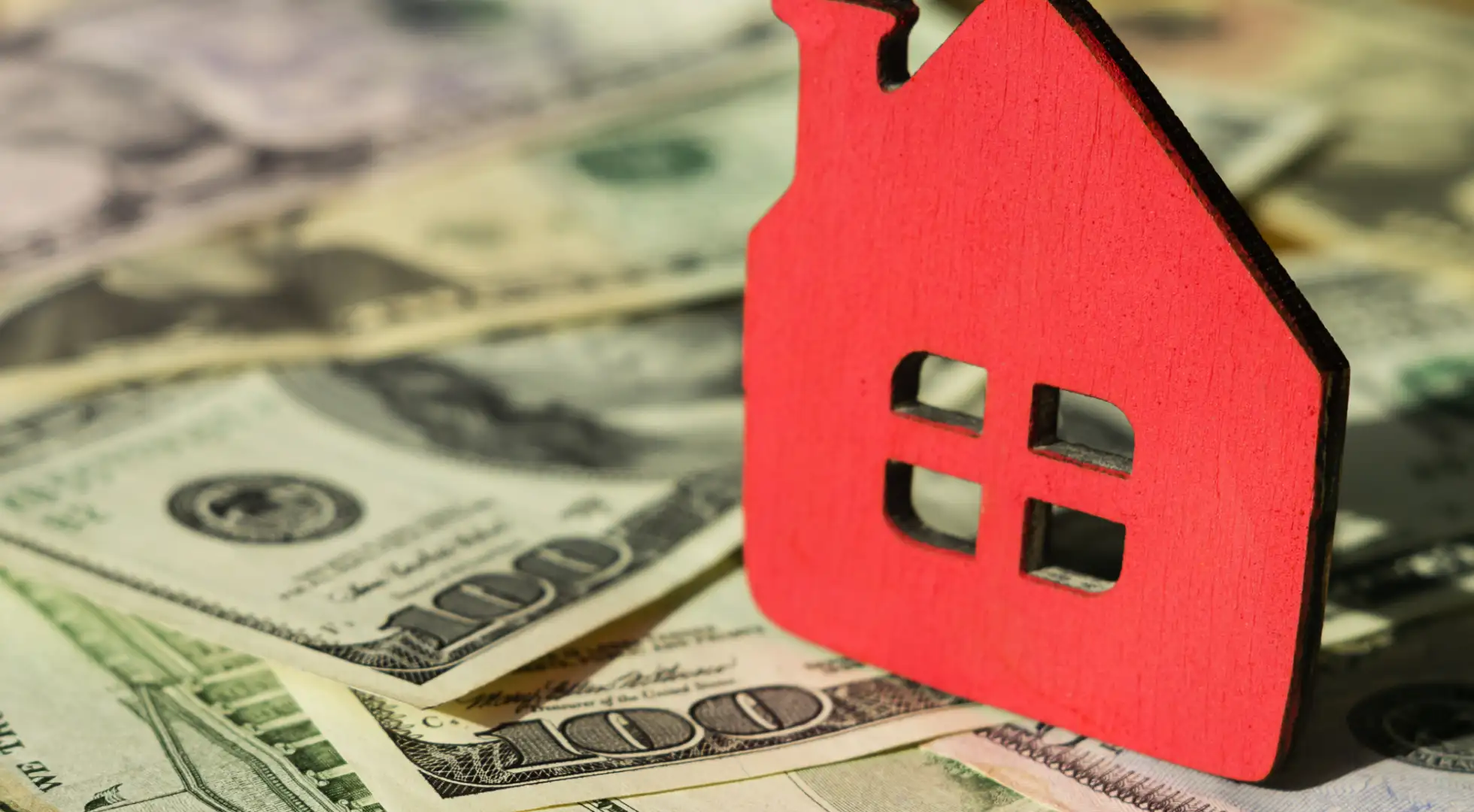 Mortgages backed by the Federal Housing Administration aren't the only way to get a low-down-payment home loan – Fannie Mae and Freddie Mac offer them too.
Saving enough money for the down payment on your first home is often a hurdle, but there are several government programs that allow buyers to only put down 3% aimed at broadening the number of homeowners.
A typical down payment is often 20% of the price of property, which can be challenging in a year that saw home prices increase at a record pace. In May, the median U.S. home price rose 24% from a year earlier, the biggest jump ever recorded, according to the National Association of Realtors. The increase was 23% in June, 18% in July, and 15% in August, NAR said.
"If you're not a veteran and won't qualify for a VA loan and don't want the permanent mortgage insurance that comes with an FHA loan, the 3% down payment programs from Fannie Mae and Freddie Mac are a viable alternative, particularly for first-time homebuyers," said Greg McBride, chief financial analyst at Bankrate, a financial data company.
Fannie Mae and Freddie Mac, two government entities that buy mortgages to keep the availability of them plentiful for consumers, each offer two programs with a down payment of only 3%. Fannie Mae offers the HomeReady and Standard 97 programs while Freddie Mac provides the HomeOne and Home Possible programs.
The Home Ready program is available for either buyers or people who want to refinance their existing mortgages. The Standard 97 program is similar, but is geared for first-time homebuyers only and has no income limitations. These programs are intended for borrowers with credit scores of at least 620.
The Freddie Mac Home One program is broader and does not restrict people from any geographic or income limits and does not require a minimum credit score. One of the borrowers has to be a first-time homeowner or someone who has not owned a home in the past three years.
The Freddie Mac Home Possible program has some income restrictions based on where you live, but allows people to own another home. It does not have a minimum credit score requirement and allows adjustable rate mortgages.
Borrowers who use these 3%-down programs will need to get mortgage insurance, a typical condition for homebuyers without 20% down payments. Like borrowers using standard loan products, you can apply to stop the monthly payments after you have 20% equity in the home.
Mortgage Qualifications
Buyers must meet the income and credit score qualifications to qualify for these mortgages and plan to use them as their primary residence. These loans can only be used for a single residence home, unlike FHA loans which can be used for properties up to a four-plex, said Leslie Tayne, a Melville, N.Y. attorney specializing in debt relief.
Another advantage is that with a 3% down conventional loan consumers can get a loan for up to $548,250 in most areas of the country, while an FHA loan for a single-family property is limited to $356,362, she said.
"Just like with any other loan type, there are some requirements that you must meet to get this loan," Tayne said. "You must be able to show reliable income and employment and your debt-to-income ratio must be below 43%."
All of these loans require buyers to pay for private mortgage insurance (PMI), which "can be costly for borrowers with lower credit," she said.
"PMI is inversely proportional to your credit score, meaning the lower your credit score, the higher your PMI payment," Tayne said. "PMI for FHA loans are fixed and not dependent on your credit score."
These programs offer many people a chance to own a home and not have to face rising rental payments," she said.
"Buyers with good credit scores can put a small amount of money down on the home and receive a favorable fixed interest rate," Tayne said. "The loans could be an excellent opportunity for borrowers in today's highly competitive real estate market to be able to compete to buy a house."
Since these mortgages are conventional loans, some sellers "might be more likely to accept a conventional loan because of the higher credit score that's required for this type of loan," Tayne said.
Paying a lower down payment frees up cash for people who are saddled with student loans or other debt or want to have a reserve for emergencies, said Austin Barnard, a loan originator with First Community Mortgage in Murfreesboro, Tennessee.
"Leverage and security are the two keys to these programs," he said. "You're able to leverage your cash elsewhere for furniture or moving expenses and not be forced to put a whopping down payment down," he said.r
Risks for 3% Mortgages
Real estate prices remain elevated after a surge this year, but predicting valuations in homes in the future can be challenging, said Bankrate's McBride.
"There is more risk with a low down payment loan at this point in the real estate cycle," he said. "With just a 3% down payment, any stagnation in home prices could leave the homeowner with insufficient equity to cover the transaction costs if they need to sell in the next few years."
The ability to purchase a home with a low down payment is attractive to many shoppers, but shelling out money for mortgage insurance for years can also be a burden for people on tight budgets, he said.
"With the surge in home prices, many first-time buyers are scrambling to accumulate a sufficient down payment," said McBride. "Low down payment programs such as these can be a foot in the door of the housing market but you must be in it for the long haul. Don't expect a small down payment to put you in the position to trade up just a few years later. It will take time to accumulate a healthy equity cushion."
Another disadvantage in this competitive real estate market is that some sellers may view a pre-approval letter with 3% down and "assume" the buyer isn't as strong as a 20% down borrower, said First Community's Barnard.
"There are ways around this last objection, but I have personally seen that cause issues with offers that my buyers put in," he said.
The Fannie Mae and Freddie Mac 3% down programs are "some of the best options for younger or newer homebuyers," Barnard said.
"It gives some individuals and families the opportunity to buy a home when they may not have had the opportunity otherwise," he said. "These programs are generally structured toward individuals with average to good credit scores so as a buyer continue to improve your credit to help put you in the best position possible."
About The Author:
Ellen Chang is a Houston-based freelance journalist who writes articles for U.S. News & World Report. Chang previously covered investing, retirement and personal finance for TheStreet. She focuses her articles on stocks, personal finance, energy and cybersecurity. Her byline has appeared in national business publications, including USA Today, CBS News, Yahoo Finance MSN Money, Bankrate, Kiplinger and Fox Business. Follow her on Twitter at @ellenychang and Instagram at @ellenyinchang.