Buying a Condo With 3% Down Can Help Buyers Struggling With Affordability
August 16, 2023, 4:56 PM EDT
9 MIN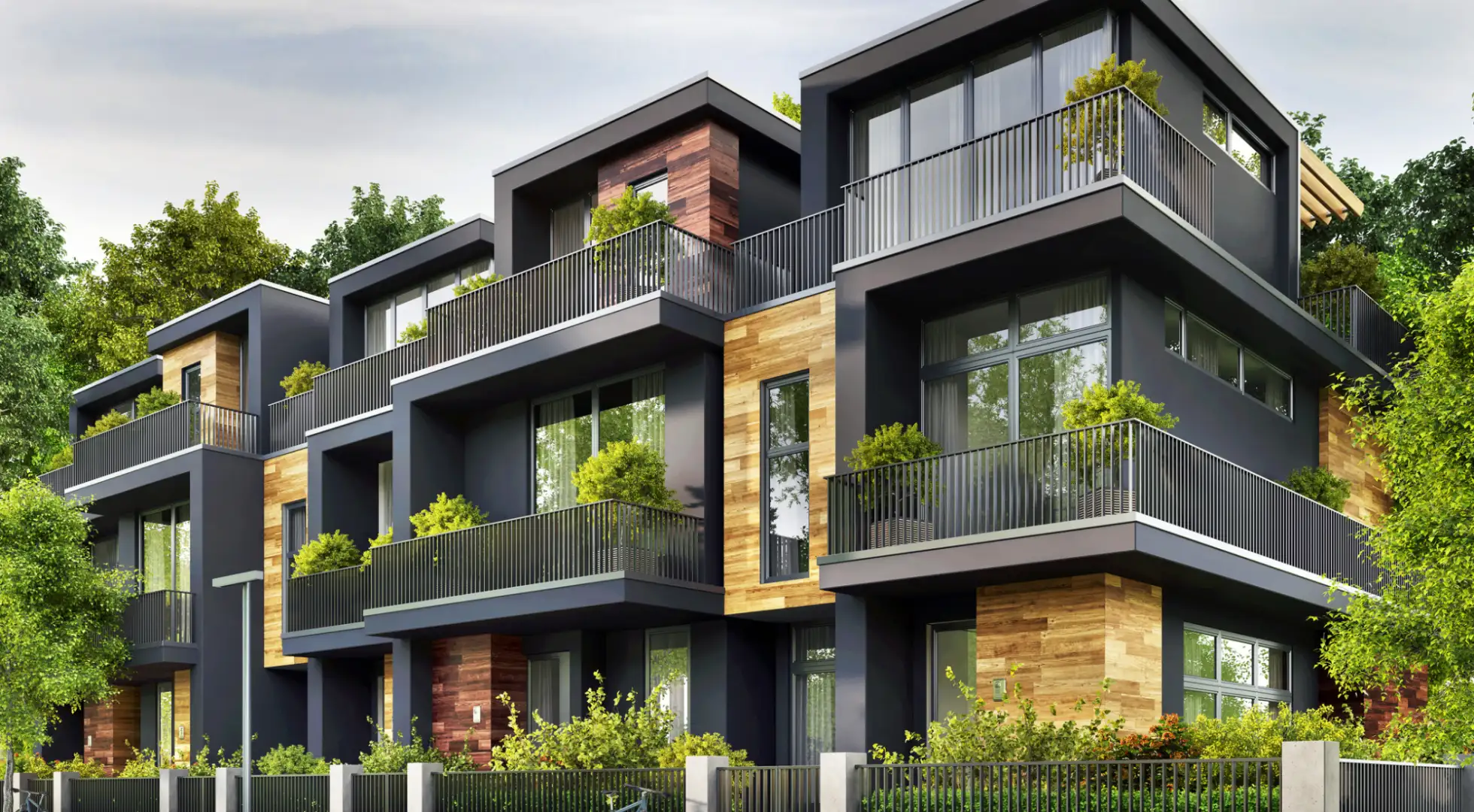 For many first-time buyers, two significant barriers are high monthly costs and the down payment. Thankfully, condos could be a good affordability hack, since they often come with lower price points than free-standing homes.
And, when you combine a condo purchase with a 3% down loan, things start to get really interesting for first-time buyers.

3% Down Conventional Loan Guidelines
Over the past few years, rising interest rates and condo prices have led to higher monthly payments, reducing buyers' purchasing power. Luckily, there are many home affordability mortgages (especially if you're a first-time homebuyer) that you can qualify for with just 3% down and a minimum credit score of 620. Best of all, you can use these loans to buy a condo, although the process differs slightly from purchasing a single-family home.
Here is a brief overview of the five most common types of low-down-payment condo loans:
97% LTV Standard (Conventional 97)
Fannie Mae's 97% LTV Standard, commonly called a Conventional 97, is designed for first-time homebuyers. You're only required to put 3% down, and there are no income restrictions. This makes the 97% LTV Standard a good choice for high earners with limited cash on hand.
HomeReady
HomeReady, from Fannie Mae, is a 3% down mortgage program created for low and moderate-income borrowers. You don't need to be a first-time homebuyer, although you can only own one other financed residential property. HomeReady requires earning no more than 80% area median income (AMI) to qualify. All HomeReady loans receive interest rate discounts compared to standard mortgages.
Home Possible
Home Possible is Freddie Mac's 3% down loan program for borrowers with low and moderate incomes. The requirements are similar to Fannie Mae's HomeReady. You can earn up to 80% AMI and may have up to one other financed residential property. Home Possible loans also waive LLPAs.
HomeOne
HomeOne is Freddie Mac's 97% LTV program for first-time homebuyers. You'll find similarities to a Conventional 97 loan in that at least one borrower must not have owned a home in the past three years. You won't encounter any income restrictions with HomeOne loans.

3.5% Down FHA Condo Loans
FHA condo loans are secured by the Federal Housing Administration and have a different set of requirements from the other mortgages we've covered. You'll need a slightly higher down payment, 3.5%, although borrowers can qualify with a credit score as low as 580.
While FHA mortgages can be a lifeline for buyers with bad credit, high-scoring borrowers will typically pay less with a conventional loan. Plus, buying a condo with an FHA loan can be more challenging because the project must be on the FHA-approved list. Single-unit (spot) approval has been an option since 2019, although projects will still need to pass FHA's stringent guidelines.

Low Down Payment Loan Guidelines at a Glance
Understanding the many low-down-payment mortgage options on your own can be a challenge. To make things easier, we've put together a chart covering the most important differences:
| | | | | | |
| --- | --- | --- | --- | --- | --- |
| | 97% LTV Standard | HomeReady | Home Possible | HomeOne | 3.5% FHA |
| First-Time Homebuyer | Yes | No | No | Yes | No |
| Credit Score | 620 | 620 | 620 | 620 | 580* |
| Income Restrictions | No | 80% AMI | 80% AMI | No | No |
| Max Debt-to-Income (DTI) | 45%** | 45%** | 45%** | 45%** | 50%** |
| LLPA Waivers | Maybe*** | Yes | Yes | Maybe*** | N/A |
| Loan Limit (area dependent) | $726,200 – $1,396,800 | $726,200 – $1,396,800 | $726,200 – $1,396,800 | $726,200 – $1,396,800 | $472,030 - $1,089,300 |
*FHA loans allow for a credit score as low as 500 with 10% down.
**Guidelines allow for DTI of 50% on conventional loans and 56.9% on FHA, but nearly all lenders have more stringent requirements.
***LLPA waivers are available for first-time homeowners who earn no more than 100% AMI (120% in certain areas).
Other Important Information About 3% Down Condo Loans
Here are a few other pieces of information that you should know about getting a 3% down condo loan:
Homeowner association (HOA) dues are included in your debt-to-income ratio, so finding a condo with lower dues will expand your purchasing power.

You can use down payment or closing assistance. Some acceptable funding sources include seller concessions, gifted funds, and local down payment assistance (DPA) programs.

All Fannie Mae and Freddie Mac mortgages offering 3% down require the condo you purchase to be your primary residence. This is also true for 3.5% down FHA loans.

Conventional 97, HomeReady, and Home Possible loans allow a non-occupant co-borrower to help you qualify, although you'll need a 5% down payment. HomeOne loans are the exception: all borrowers must live in the condo as their primary residence.

You may need a 4-8 hour homeownership education course, often available for free.

You may be able to use roommate income for existing roommates who will live with you in the condo.

Loan amounts max out at around $726,200 for most areas when putting only 3% down.
Condo Property Standards for a Conventional Loan
Lenders take on additional risks when making a loan on a condo compared to a single-family home. They not only need to scrutinize your finances and the prospective unit's condition but also that of the condo project as a whole. Unlike a detached house, many things are out of your control in a condo setting that can drastically impact your property's value.
During the underwriting process, lenders will consider everything about the condo project, from the number of units late on HOA fees to how many residents are renting.
Following the June 2021 collapse of the Champlain Towers South condo in Surfside, FL, both Fannie Mae and Freddie Mac tightened condo property standards to also include an assessment of:
Safety

Soundness

Structural Integrity

Habitability
What Causes A Condo Project to Fail Review?
Lenders assess various aspects of the condo, looking for any signs of concern with the project, its management, or its finances. There are numerous reasons why a condo project can fail review, but some of the most common include:
Over 15% of units are 60 days or more past due on HOA fees or special assessments

Reserve funding makes up less than 10% of the condo association's annual budget

The condo project operates as a hotel (commonly referred to as a condotel)

Over 35% of the project is used for non-residential or commercial purposes

There are pending lawsuits against the HOA

A single entity owns more than 20% of units (in projects with 20 or fewer units, a single entity cannot own more than two)

Critical repairs are needed, or there is significant deferred maintenance
What Is a Condo Project Questionnaire?
So how, precisely, does a lender assess a condo project? They use a condo project questionnaire. The questionnaire (Fannie Mae Form 1076 or Freddie Mac Form 476) covers all pertinent information about a condo project and its operations.
Usually, your lender will contact the homeowner association or management company for the condo project questionnaire. There is often a fee for this that could range from $75 to $300 or even more in some communities. The lender/borrower generally pays the cost, although the seller could cover it in certain situations.

Condominium Mortgage Rates on Conventional Loans
Conventional mortgages incur loan-level price adjustments (LLPAs). These are one-time risk-based fees that are either paid upfront or wrapped into a higher interest rate. You'll pay an LLPA for most properties based on your credit score and down payment.

Here's the standard LLPA you can expect on a $400,000 conventional loan with 3% down based on your credit score. Keep in mind that these fees are above and beyond standard closing costs.
| | | |
| --- | --- | --- |
| Credit Score | LLPA on Loan With LTV Over 95% | Additional cost on $400k Loan |
| 780-850 | 0.125% | $500 |
| 760-779 | 0.250% | $1,000 |
| 740-759 | 0.500% | $2,000 |
| 720-739 | 0.750% | $3,000 |
| 700-719 | 0.875% | $3,500 |
| 680-699 | 1.125% | $4,500 |
| 660-679 | 1.250% | $5,000 |
| 640-659 | 1.500% | $6,000 |
| 620-639 | 1.750% | $7,000 |
For conventional condo borrowers, Fannie Mae and Freddie Mac also charge an extra 0.75% LLPA to compensate for the unique risks with condo projects. This can equate to an annual percentage rate (APR) increase of anywhere from 0.125-0.375%.

The good news is that loan-level price adjustments are waived on HomeReady and Home Possible mortgages. First-time homebuyers getting a conventional condo loan can also get their LLPAs waived if they earn no more than 100% of their area's median income (120% AMI in some high-cost areas). Check your AMI here.
Bottom Line: You Can Buy a Condo With a Low Down Payment
The bottom line is that it's possible to buy a condo with a low down payment, as little as 3% when using one of the first-time homeowner or home affordability programs offered by Fannie Mae and Freddie Mac. But the only way to determine which condo loan product is best for you is by applying with a lending professional who can guide you through the ins and outs of low-down-payment condo loans.

About The Author:
Tim Lucas spent 11 years in the mortgage industry and now leverages that real-world knowledge to give consumers reliable, actionable advice. Tim has been featured in national publications such as Time, U.S. News, MSN, The Mortgage Reports, My Mortgage Insider, and more.