Can I Buy a Home With a Well or Septic System? Conventional, FHA, VA, USDA
October 26, 2023, 5:17 PM EDT
7 MIN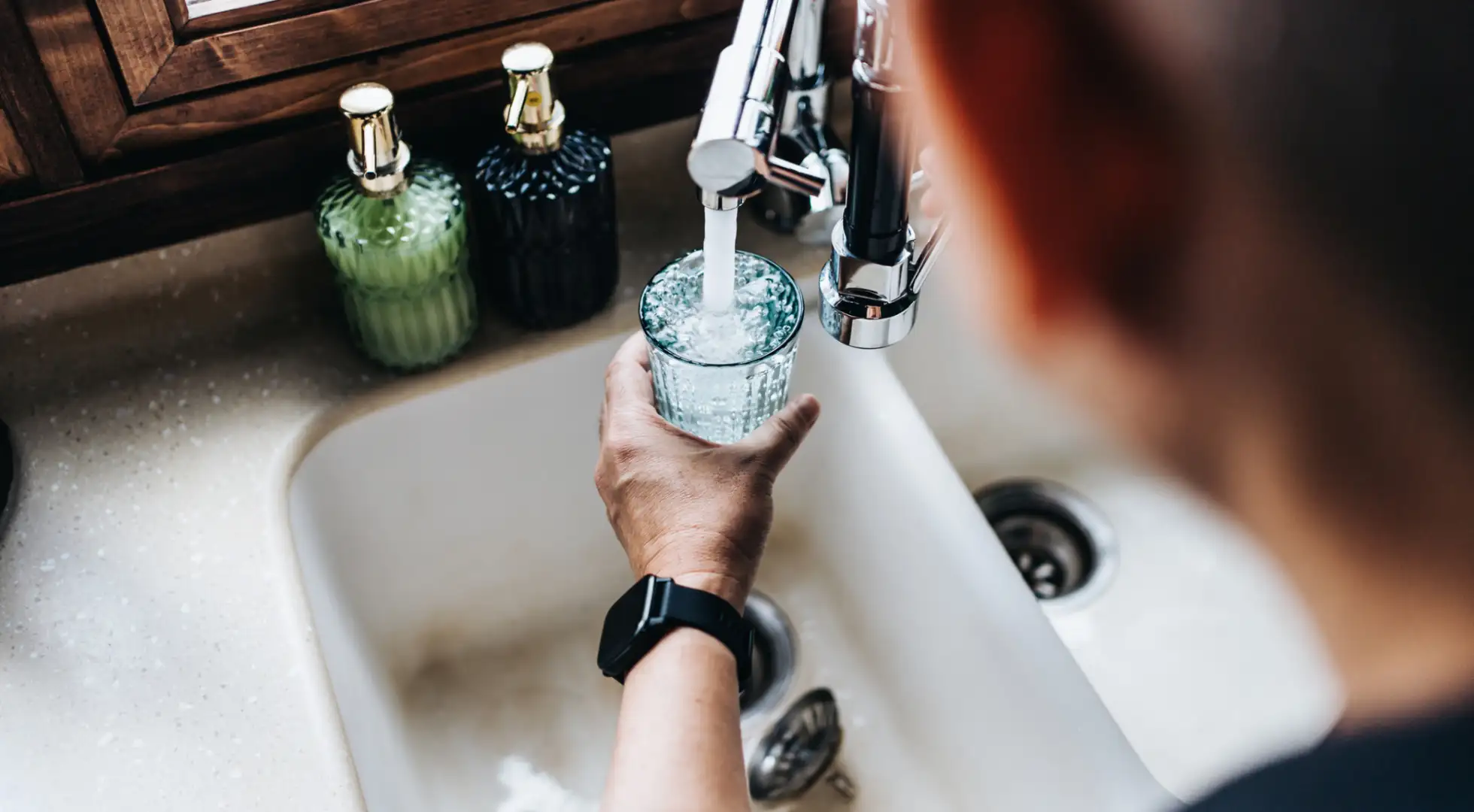 Nearly one in five homes in the United States rely on a private well or septic system. With access to public utilities absent or impractical in many locations, conventional lenders have established guidelines for approving well and septic services. In most cases, the process is straightforward and hassle-free.
This article will review the conventional loan well and septic requirements that might impact your purchase. We will also compare conventional guidelines to other types of conforming mortgages concerning their rules on water and sewage disposal systems.

Conventional Loan Well and Septic Requirements
Well and septic requirements for conventional loans are not very restrictive. Running into problems with conventional lenders over these systems is uncommon. In most cases, you won't even need to have any inspections completed.
The biggest concern for conventional lenders is that the home is connected to working utilities. If public water or sewer services are unavailable to the property, it must be hooked up to private or community facilities.
If these facilities are located off-site, such as with a community septic system or a well shared by multiple homes, the property must have a deeded right to access the services. A legally binding agreement must also be in place for maintenance and repairs.
When Conventional Lenders May Require Inspections
Lending guidelines only require inspections when an environmental hazard on or near the property could affect well or septic facilities. Most borrowers won't encounter this issue.
However, properties that fit these conditions will likely require a well inspection to test water quality. Tests can be completed by a local health agency or state-certified lab and must find the water up to community standards.
Conventional lenders may also require well and septic inspections if an appraiser or home inspector reports warning signs of a problem.
These could be issues like:
Observably damaged well pump systems

Reduced water pressure or well yield

Sediment in water/cloudy water

Backed-up or slow-draining septic plumbing

Standing water or foul odors around the leach field
Manufactured Homes: Well and Septic Requirements
It's common for manufactured homes – especially those in more rural locations – to operate on well or septic service. Standard conventional guidelines for well and septic apply to these types of properties.
Apart from water and waste requirements, however, factory-built homes do face some unique restrictions. You can read more in our article about conventional loan guidelines for manufactured homes.
Well and Septic Requirements for Other Mortgage Types
Conventional loan well and septic requirements are the most lenient among conforming lenders. However, not all borrowers can qualify for a conventional mortgage. Plus, some conventional loan drawbacks may cause borrowers to opt for other sources of funding in certain situations.
Here's a quick look at the water and sewage disposal requirements you'll face with different conventional loan alternatives.
FHA Well and Septic Requirements
FHA loan guidelines require lenders to ensure well water quality meets local or EPA standards.
In practice, this means getting a water quality test in most cases. Water quality tests must be completed by a local health authority or state-certified laboratory and are acceptable for 180 days.
The FHA also has requirements for the distance between a well and any potential sources of pollution:
| | |
| --- | --- |
| | Minimum Distance From Well |
| Property Line | 10 feet |
| Septic Tank | 50 feet |
| Septic Drain Field | 100 feet* |
*75 feet when allowed by local authorities
FHA loans also require private wells to deliver water at a continuous minimum rate of three gallons per minute.
Septic systems must be certified as functional, sufficient to fulfill the property's needs, and within the standards set forth by the local health department.

VA Loan Well and Septic Requirements
VA lenders require a water test for properties serviced by a private well. Water quality must meet local standards or federal EPA guidelines. A local health authority or commercial lab will typically need to complete the test. The VA recognizes water quality tests for up to 90 days.
Properties on septic generally don't need inspections as long as the systems appear to be working correctly. However, when there's a noted problem or known soil issues that could impact sewage disposal, local health authority approval of the system is required.
USDA Home Loan Well and Septic Requirements
USDA Rural Development loans require a water quality test for all properties operating off a well. A government agency or certified lab must handle the process; the results are valid for up to 150 days.
Like FHA loans, the USDA follows HUD requirements specifying the distance between an individual well and potential contaminants:
10 feet from all property lines

50 feet from a septic tank

100 feet from a septic drainage field (75 feet in some cases)
However, the USDA does note that properties can be exempt if the actual distances are found acceptable by local or state health authorities.
USDA loans also require borrowers with individual or community septic systems to get a septic evaluation completed by a:
Qualified appraiser or home inspector

Government health authority

Licensed septic professional
The evaluation must conclude that the sewage system is operating correctly, has the capacity to dispose of all waste, and meets local or state health requirements.
Benefit of Well and Septic Inspections
Even if your lender doesn't require it, it's in your best interest to have well and septic systems inspected before purchasing a home. Not only can undiscovered problems be costly to fix, but they could also delay your safe occupancy of the property.
In addition to getting a thorough water quality inspection prior to purchase, the Centers for Disease Control and Prevention recommends that private wells be tested annually.
Some common hazards to check for include:
Bacteria

Nitrates

Volatile organic compounds found in your region
Similarly, the EPA recommends that homeowners with septic tanks get their systems inspected and pumped every three to five years. Septic systems are built to last between 20 and 40 years, with a longer lifespan generally attributed to proper care and maintenance.
FAQs About Buying a Home With a Well or Septic System
Here's a quick overview of the three most common questions we get regarding buying a home with a well or septic system using a conventional loan:
Is a well or septic inspection the same thing as a home inspection?
No, in most cases, home inspectors do not conduct detailed inspections of well and septic systems. They will only check for basic functionality and verify that the systems appear in working order.
What questions should I ask when buying a house with a septic tank?
Even if your lender doesn't require a septic inspection, it's still a good idea to have one completed. But you can often get an idea of the system's condition by asking the right questions and requesting proof to support the answers.
Some questions to ask when buying a house with a septic tank include:
Where is the septic system located, and is the tank cover easily accessible?

When was the septic last pumped?

When was the septic system installed, or when was major work last completed?

When was the septic system last inspected, and what were the findings?
Does Freddie Mac require a well and septic inspection?
In most cases, no. Guidelines from both Freddie Mac and Fannie Mae state that well and septic inspections are only required when there is a nearby environmental hazard that could cause issues with the water supply or septic leaching.
Lenders may still require a detailed well or septic inspection if an appraiser or home inspector notes apparent problems with either system's functionality.
Financing a Home With a Well or Septic System
While some programs have strict guidelines regarding private water and sewer systems, the approval process is much more straightforward with conventional lenders. In fact, conventional loan well and septic requirements are the most lenient of all conforming mortgages. If you're purchasing a home on well or septic and want to finance your purchase with fewer complications, contact a qualified conventional lender.

About The Author:
Tim Lucas spent 11 years in the mortgage industry and now leverages that real-world knowledge to give consumers reliable, actionable advice. Tim has been featured in national publications such as Time, U.S. News, MSN, The Mortgage Reports, My Mortgage Insider, and more.