Manufactured Home Conventional Loan Guidelines Explained
August 8, 2023, 2:52 PM EDT
5 MIN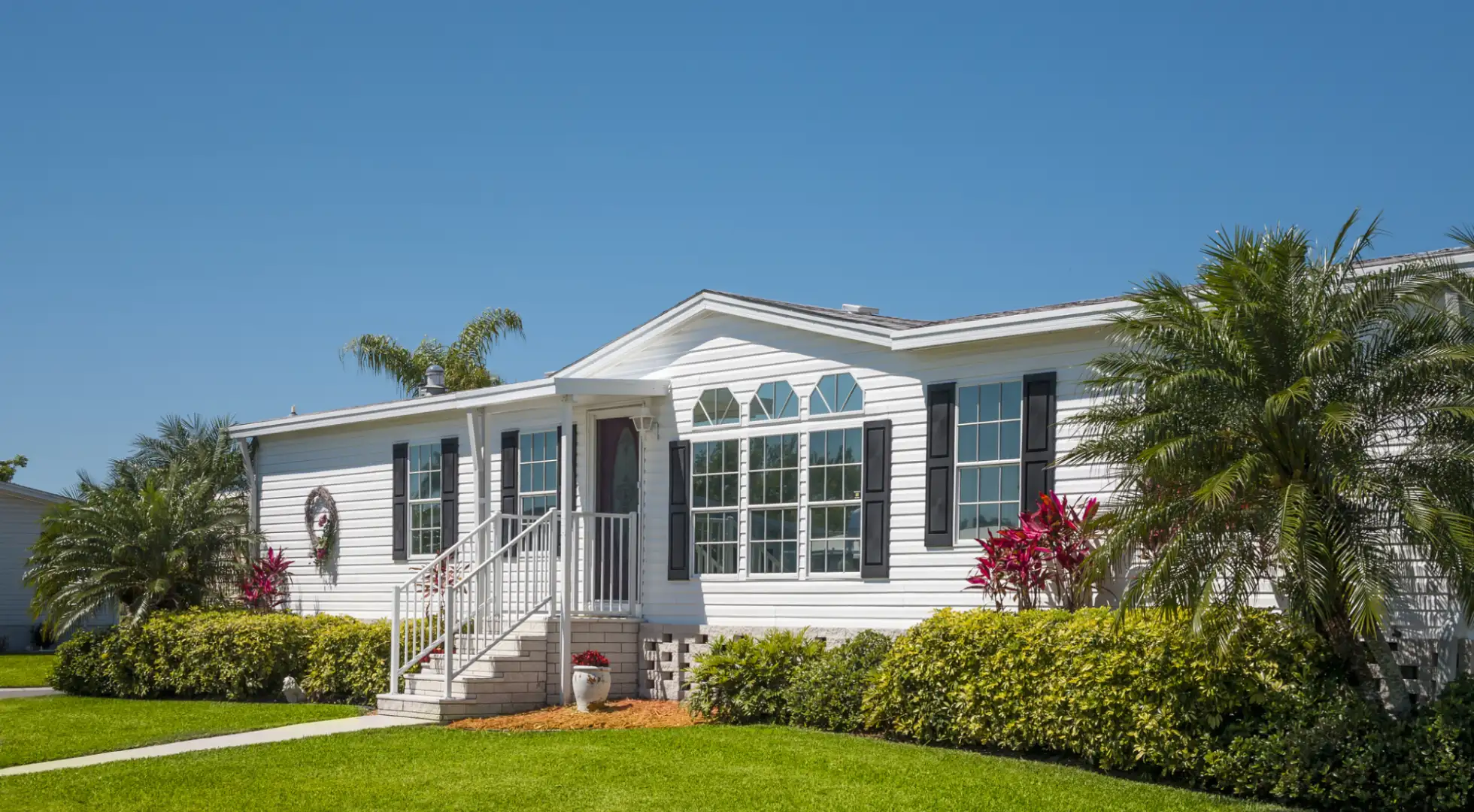 Have you seen home prices lately?
Yes you have. Which is why you're probably considering a manufactured home. For many first-time and even repeat buyers, it's an affordable alternative to site-built homes.
But how do you finance these homes? Can you get a conventional loan on them?
The good news is that there are plenty of ways to get a mortgage on a manufactured home, including a conventional loan.

Should You Buy A Manufactured Home?

The question that should be asked first is whether a homebuyer should consider a manufactured home.
There are pros and cons to this strategy. Buying a manufactured home is not without risk. Here's what to consider.
Pros
More affordable: You can often find a manufactured home at half the cost of a site-built home in many markets.
Less competition: Most buyers are in the market want site-built homes. You will have less competition from other buyers and may be able to make below-market offers.
Modern designs: Most newer manufactured homes come with designs that make them look more like site-built homes.
Cons
Depreciation: The manufactured home structure itself depreciates over time. While the land it sits on may appreciate, the structure loses value as time goes on. Well-built and maintained site-built structures generally appreciate over time along with the land.
Land rent: Some manufactured homes are on rented land. These are not eligible for traditional financing. And, they can come with sky-high monthly land rent costs.
Harder to sell: There is less demand for manufactured homes since most buyers are only interested in site-built homes.
Manufactured Home Eligibility Requirements
If you've decided a manufactured home is for you, here's what to look for.
A manufactured home must meet the following criteria to be eligible for a conventional loan offered by Fannie Mae or Freddie Mac.
It must be permanently attached to a foundation with tow hitch, wheels, and axles removed

The vehicle title is eliminated and is classified as real estate

It must have been built on or after June 15, 1976

The home is at least 12 feet wide and 400 square feet (600 square feet for Freddie Mac)

A HUD Data Plate and HUD Certification Label are attached to the home (more about this below)

The home was never previously installed at another location

The borrower owns the land on which the manufactured home sits unless in a condo project. Leased land is not allowed

The home is connected to utilities and located on a publicly or privately maintained street

There is no accessory dwelling unit (ADU) on the property

Incomplete additions or renovations are not allowed; completed renovations must meet local code and may require an inspection

Single-wide homes are often eligible under stricter requirements; many lenders will only accept multi-wide manufactured homes.
Conventional Loan Requirements for Manufactured Homes
Manufactured homes are generally more difficult to finance than site-built homes. Lenders view these structures are riskier, since they are harder to sell on the open market and can depreciate over time.
Following are conventional loan requirements for manufactured homes.

Primary residence (second homes and investment properties are allowed with larger down payments)

5% down in most cases

Minimum credit score of 620

Mortgage insurance required for down payments of less than 20%

30-year fixed rate, 7- or 10-year adjustable-rate mortgages only

Mortgage rates are higher
What is MH Advantage?
MH Advantage is a special program offered by Fannie Mae and Freddie Mac that allows similar financing as site-built homes.
With this program, the standard manufactured home interest rate increases are waived. Additionally, you can put 3% down instead of 5%.
To meet MH Advantage requirements, the home must be built to specific standards defined by Fannie Mae and Freddie Mac. And, the home must have the MH Advantage label, typically found by the HUD data plate.
If you are considering a manufactured home, ask the seller's real estate agent whether the home qualifies for MH Advantage.
What are the HUD Data Plate and HUD Certification Label?
The HUD data plate and HUD certification label are important pieces of the manufactured home loan approval. Without them, the loan can't be approved.
HUD data plate: A paper document that details manufacturer information such as the model number, factory-installed equipment, and more. This can be found in the interior of the home, typically in a utility closet or other indiscrete area.
HUD certification label: A metal tag on the exterior of the home verifying the structure was built to HUD standards.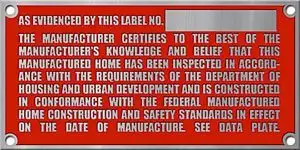 Source: IBTS
The manufactured home appraisal must have pictures of these two documents. If there is no data plate in the home, a letter with the same information may be available from the Institute for Building Technology and Safety (IBTS) for a fee.

Conventional Loan Alternatives For Manufactured Homes
There are other ways that may provide advantages over conventional loans to buy a manufactured home.
FHA loans: Just 3.5% down is required and lower credit scores are acceptable.
VA loans: Those with eligible military experience can qualify for a zero-down manufactured home loan.
Chattel Loans: These loans may work for manufactured homes that are not on a permanent foundation or not classified as real estate. They are more like an auto loan than a mortgage.
Personal Loans: Personal loans are not attached to the property. They are loans you get based on your income and credit level. They may be a solution for low-priced manufactured homes that don't meet traditional loan requirements.
Apply For A Conventional Manufactured Home Loan
Conventional loans are a strong option for manufactured homes, especially if you have stronger credit and at least 5% down.
Apply for your conventional manufactured home loan to see if you can buy one of these properties.

About The Author:
Tim Lucas spent 11 years in the mortgage industry and now leverages that real-world knowledge to give consumers reliable, actionable advice. Tim has been featured in national publications such as Time, U.S. News, MSN, The Mortgage Reports, My Mortgage Insider, and more.