How To Buy A Duplex, Triplex, or Fourplex With a Conventional Loan
September 12, 2023, 11:26 AM EDT
9 MIN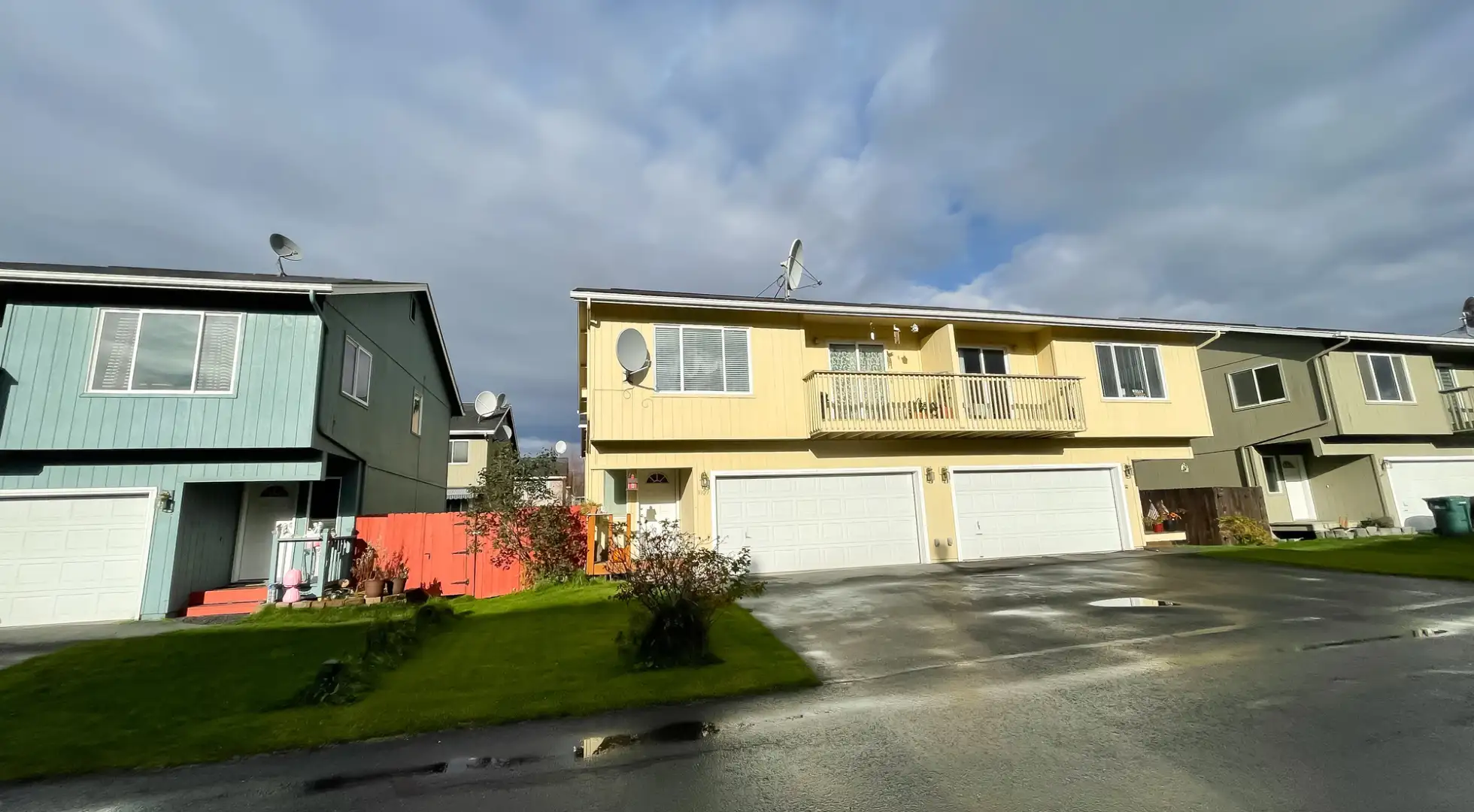 Most people associate conventional loans with single-family homes. That's likely because they make up the majority of home mortgages. But did you know you can also obtain conventional lending for properties of up to four units? This means you can buy a duplex, triplex, or fourplex (often called a quadplex) with the benefits of a conventional loan.

Why You Should Consider Buying a 2-4 Unit Property
Many buyers purchase 2-4 unit properties to get into real estate investing. By living in one of the units, owners can use rental income to reduce their housing expenses while growing equity and building their real estate portfolio.
Lenders consider multifamily properties with up to four units to be residential. In contrast, properties with five or more units are commercial. With 2-4 units, buyers can qualify for many of the same residential loan options as a single-family home.
A few reasons why you may want to buy a multi-unit property include:
Rental income can help cover your mortgage payment.

Some properties allow you to generate extra income from their positive cash flow.

You can tap into higher loan limits and qualifying income.

Occupying a unit and living on-site allows for more control over your investment.

You can get better interest rates on your primary residence compared to purchasing a separate investment property.

In some cases, you can make a smaller down payment.
Properties with 2-4 units are also popular among multi-generational and extended families. Separate units allow for freedom and privacy while still keeping everyone together. Some standard familial situations include adult children moving in an aging parent or extended family relying on multiple household incomes to qualify.

Down Payment Requirements for 2-4 Unit Properties
One downside of buying a duplex, triplex, or fourplex is that they generally require larger down payments than a single-family home. The amount will vary depending on the number of units, whether the property will be your primary residence, and the loan type.
In most cases, you'll need at least 15% to put down. However, some lower-income buyers may qualify for Freddie Mac's Home Possible mortgage, which allows you to purchase 2-4 unit properties with as little as 5% down.
Here's a chart showing the minimum down payment for each type of primary residence property by lending guidelines, including for the Home Possible loan:
| | | | |
| --- | --- | --- | --- |
| | Fannie Mae | Freddie Mac | Freddie Mac Home Possible* |
| Two units | 15% | 15% | 5% |
| Three units | 25% | 20% | 5% |
| Four units | 25% | 20% | 5% |
*Home Possible loans require borrowers to earn no more than 80% AMI. Check your area's income limits with the AMI Lookup Tool.
For 2-4 unit properties purchased as investments rather than as a primary residence, Fannie Mae and Freddie Mac both require a minimum down payment of 25%
Note: Despite the more significant upfront cost, purchasing a multi-unit property with a down payment of 20% or greater allows you to avoid paying for private mortgage insurance (PMI).
Using Future Rental Income To Qualify
A practical advantage of getting a conventional mortgage for a duplex, triplex, or quadplex is using future rental income to qualify for the loan. This often allows for a larger purchase than relying on standard income alone.
Lenders compare your gross income to your future housing payment and other debt payments to calculate your debt-to-income ratio (DTI). Rental income can help you lower your DTI.
Lenders let you apply 75% of the future rent to your qualifying income figure. This is called net rental income, with the other 25% accounting for vacancies, maintenance, and other property expenses.
For example:
| | |
| --- | --- |
| Loan Amount | $600,000 |
| Estimated Payment | $4,600 |
| Existing Debt Obligations | $1,000 |
| Base Income | $12,000 |
| DTI without Rental Income | 47% |
| Gross Rental Income | $1,500 |
| Net Rental Income (75%) | $1,125 |
| DTI with Rental Income | 43% |
In this example scenario, the borrower could not qualify for a $600,000 loan based on their standard income alone. Conventional guidelines require a DTI of 45% or less, although most lenders prefer no more than 43%. With rental income included, the borrower would meet DTI requirements for a conventional loan.

First-Time Home Buyers: Fannie Mae restricts first-time homebuyers from using rental income in order to qualify for a loan. However, lenders following Freddie Mac standards may allow the income to be counted.

Can You Use Gift Funds for a 2-4 Unit Conventional Loan?
Yes! You can use gift funds to cover some or all down payment and closing costs on a 2-4 unit conventional loan as long as it's your primary residence. You can even use gift funds for your required reserves.
Note: Buyers using multifamily conventional loans for investment properties where they don't plan to occupy any units cannot use gift funds.
It's also worth mentioning that 2-4 unit properties qualify for many down payment assistance programs, including Community Seconds mortgages.
Minimum Borrower Contributions:
In certain situations, borrowers must contribute some amount of their own funds towards their purchase. Usually, this isn't an issue when buying 2-4 unit properties. However, it may come up when considerable gift funds are received.
Here are the minimum borrower contributions by lender guidelines, including Home Possible loans, which have their own unique rules:
| | |
| --- | --- |
| Fannie Mae | Two-unit properties with less than 20% down require a minimum borrower contribution of 5%. |
| Freddie Mac | No personal contribution is required on standard loans up to four units. |
| Freddie Mac Home Possible | Home Possible loans require a 3% borrower contribution on 2-4 unit properties. |
Financial Reserve Requirements for 2-4 Unit Conventional Loans

One difference between a single-family and multi-unit property is the requirement for financial reserves. With 2-4 unit properties, conventional loans require proof of funds sufficient to cover at least six months of mortgage payments.
So if your full home payment including principal, interest, taxes, insurance, and HOA dues were $2,500, you would need $15,000 after paying the down payment and closing costs to qualify.
This is why many people use an FHA loan to purchase a 2-4 unit property. Only a 3.5% down payment is required, and you may not need financial reserves.
Rental income isn't always consistent. From late payments to unplanned or extended vacancies, there may be times when you'll have to cover a larger portion of your mortgage payment than usual. Having funds in reserve protects both you and your lender in these situations.
Multifamily Conventional Loan Limits
Conventional loans have funding limits set by the Federal Housing Finance Agency. These limits get reevaluated annually to ensure they remain in line with rising home costs. While single-family home loans are currently limited to $726,200, the numbers are higher for properties with 2-4 units.
Limits for the following year are generally announced in November. But for 2023, the multifamily conventional loan limits are:
| | | |
| --- | --- | --- |
| | Standard Limit | High-Cost Area Limit |
| Two units | $929,850 | $1,394,775 |
| Three units | $1,123,900 | $1,685,850 |
| Four units | $1,396,800 | $2,095,200 |
Standard loan limits apply to most areas of the country. But in counties with a high cost of living, you may find limits inflated up to the high-cost area maximum. You can use the AMI Lookup Tool to see the conventional lending limits for your area.

Pros and Cons of Duplexes, Triplexes, and Fourplexes
There are a ton of advantages to purchasing a multi-unit property over a single-family home, especially when buying it as your primary residence. But multi-unit homeownership isn't for everyone. There are downsides to this property type, and they should be seriously considered before making any purchasing decision.
Here are some of the biggest pros and cons of duplexes, triplexes, and fourplexes:
Pros:
Rental income can be used to qualify for a loan.

Rental income can cover part (or all) of your mortgage.

Loan limits are higher than with single-unit properties.

Multi-unit properties often offer tax advantages over single-family homes.

Living on-site helps ensure your investment is being properly cared for.
Cons:
You'll need a larger down payment, in most cases, than with a single-unit home.

Compared to single-family residences, multi-unit properties typically mean living closer to your neighbors.

Properties with 2-4 units are uncommon in many areas, limiting your home search to fewer options and neighborhoods.

Multi-unit properties generally have higher maintenance costs than single-unit residences.

Unexpected periods of vacancy can require you to contribute more towards your mortgage than you planned.

Managing rental units can be time-consuming, especially during leasing or when problems arise. You can hire a professional management company, but be sure to plan for the expense.
Can I Qualify for a 2-4 Unit Conventional Loan?
Buying a duplex, triplex, or quadplex can be among the smartest moves a new property investor can make. Living in one of the units can increase your homebuying power while using rental income to reduce your personal housing expenses.
But even though properties with up to four units qualify for conventional loans, the process is a little more complicated than with single-family residences. If you're serious about buying a multifamily property, talk with a lending professional who can guide you through the process and help you figure out how much home you can afford.

About The Author:
Tim Lucas spent 11 years in the mortgage industry and now leverages that real-world knowledge to give consumers reliable, actionable advice. Tim has been featured in national publications such as Time, U.S. News, MSN, The Mortgage Reports, My Mortgage Insider, and more.