How To Use A Community Second for Your Home Down Payment
August 25, 2023, 5:25 PM EDT
7 MIN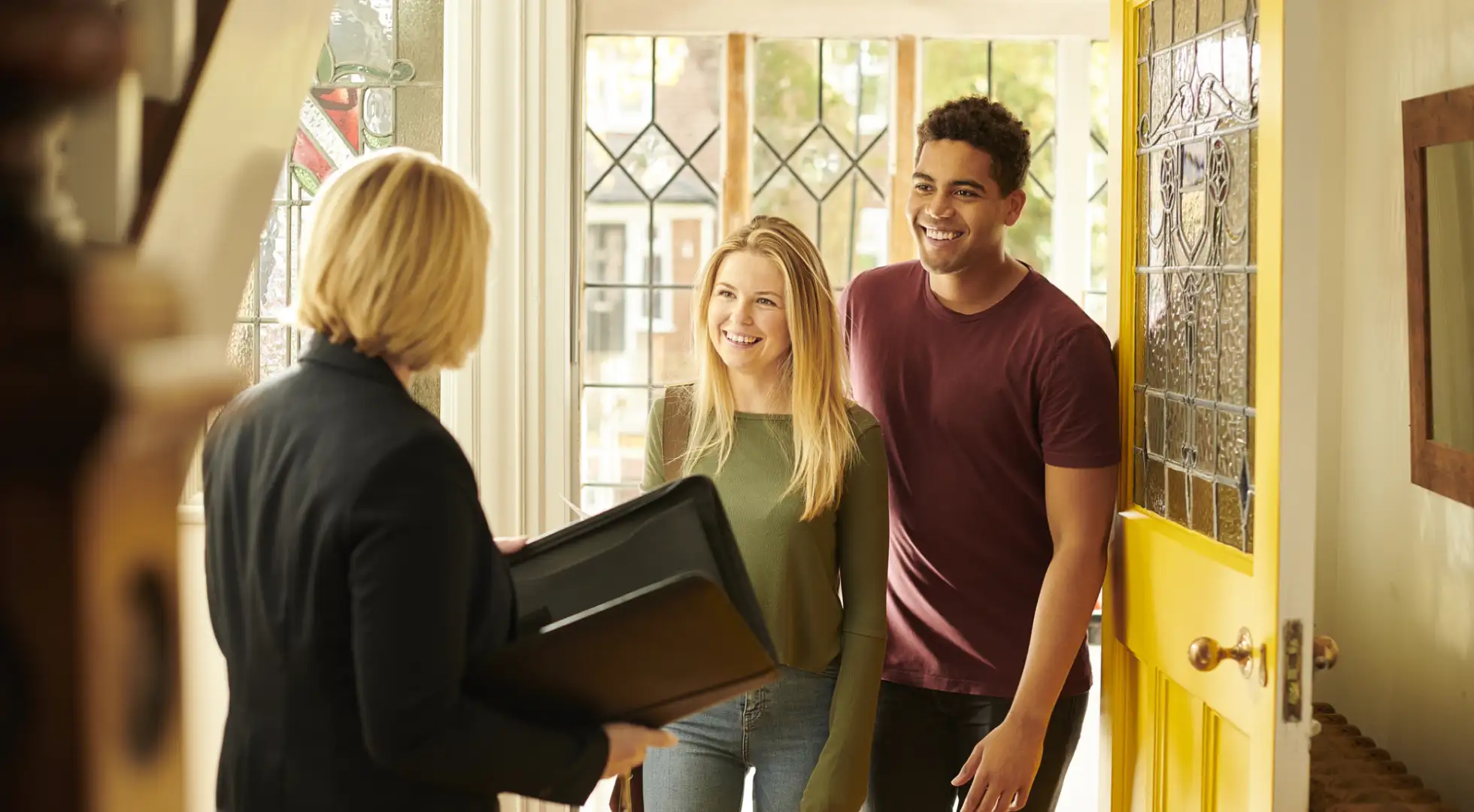 With conventional loans available from as little as 3% down, prospective buyers are finding homeownership increasingly within reach. But for many, even saving for closing costs and a small down payment can be a challenge.
With the national median home price sitting at $416,000 you might need over $33,000 to cover 3% down plus typical closing costs.
Thankfully, Fannie Mae's Community Seconds program can help bridge that gap and allow you to fund up to 105% of the value of your new home to cover some or all of that expense.

What Is a Community Second?
A Community Second is a type of second mortgage designed to make homeownership attainable for low and moderate-income buyers. Established by Fannie Mae, the Community Seconds program allows you to fund up to 105% of a home's value to cover down payment or closing costs and a couple of other expenses.
Freddie Mac, a similar agency, has a similar program called Affordable Seconds.
Most lenders in the U.S. offer either Fannie Mae or Freddie Mac products, or both.
Here's an example of how taking out a Community Second loan can reduce the upfront financial burden of purchasing a home:
| | | |
| --- | --- | --- |
| | 97% LTV HomeReady | 105% HomeReady & Community Seconds |
| Purchase Price: | $300,000 | $300,000 |
| Estimated Closing Costs (5%): | $15,000 | $15,000 |
| Total Required at Closing: | $315,000 | $315,000 |
| Loan Amount: | $291,000 | $315,000 |
| Out-of-Pocket Cost: | $24,000 | $0 |
Who Can Provide a Community Second Mortgage?

Unlike most home loans, which are originated by traditional lenders, Community Seconds are provided by an assortment of government agencies and nonprofits, among other approved entities – institutions that promote homeownership in their communities, hence the name. Fannie Mae guidelines allow Community Second mortgages to be funded by:
Federal, state, and local agencies

States, counties, and local municipalities

Housing finance agencies

Nonprofit organizations

Employers

Federal Home Loan Banks, through their affordable housing programs

Recognized Native American tribes and their related agencies
What Can a Community Second Be Used For?
A Community Second loan can be used to purchase any qualifying one-to-four-unit property, although it has to be the buyer's primary residence. Most people use the funds to cover their down payment and closing costs. But the loan can also be used to buy down interest rates, which can lower monthly payments. You can even take on a Community Second loan to renovate your new property.
In certain situations, Community Seconds can subsidize the property's sale price rather than advance funds at closing.
Note: You can receive more than one Community Seconds loan, but your total combined loan-to-value (CLTV) cannot exceed 105% of the sales price.
Community seconds aren't just limited to purchase loans: you can also use them for a limited cash-out refinance.
Where Are Some Places To Find a Community Second Loan?
As discussed above, Community Seconds loans aren't funded by traditional lenders. Instead, you can find them offered by local entities, including governments (federal, state, and local), affiliated housing agencies, and nonprofit organizations.
Since Community Seconds lenders and the assistance they offer vary by location, the best thing you can do is to meet with a HUD-approved housing counselor, mortgage broker, or loan officer familiar with the options available in your area.
But in general, some of the most common places to find a Community Second loan include:
Affordable & neighborhood housing organizations

Community development coalitions

Municipal first-time homebuyer and down payment assistance programs
How Do I Pay Back a Community Second?
Community Seconds mortgages come with various repayment terms, largely dependent on the entity funding the loan. There's no set standard for paying back a Community Second, but there are four types of repayment scenarios you may encounter:
Full monthly payments that begin immediately

Full monthly payments that are deferred for a set period of time

No payments are required until the first mortgage is paid off or the property is sold

No payments are required, and the debt is forgiven as long as certain conditions are met (such as living in the house or working for your employer for a set number of years)
Applying for a Community Second
Applying for a Community Second loan is similar to applying for a standard mortgage, although the process can vary. The entities will request documentation to assess your credit, income, and debt level.
You will generally need to apply for a Community Second before your primary loan, although there are advantages to working with your primary loan officer throughout the entire process.
Your loan professional can find low-down-payment loan products best suited to your needs. Plus, they will know about local groups and organizations providing Community Seconds loans.
Community Second Guidelines
Here is a list of the most important and commonly asked about Community Second guidelines:
| | |
| --- | --- |
| Maximum Combined Loan-to-Value (CLTV): | 105% |
| Income Level Requirements | Set by the organization funding Community Seconds |
| Minimum Credit Score | 620; Community Seconds lenders may have their own requirements |
| Loan Uses | Purchase loan or limited cash-out refinance |
| Occupancy Requirements | Must be the buyer's primary residence |
| Allowable Property Types | Any qualifying one-to-four-unit property |
| Compatible 1st Mortgage Programs | Can be used with any fixed-rate or ARM (with an initial fixed-rate of 5+ years) loan which meets Fannie Mae guidelines, including HomeReady and Conventional 97 mortgages |
| Maximum Interest Rate | No more than 2% higher than the 1st mortgage |
Other Important Guidelines:
1. You can use Community Seconds to purchase two-to-four-unit properties, but in most cases you'll need to contribute 5% from your own funds at closing.
2. If you have a high debt-to-income ratio, look for an organization offering Community Second loans deferred for at least five years. Lenders don't have to include the future payments when calculating your DTI.
3. Community Seconds loans waive the loan-level price adjustments typically assessed on secondary (subordinate) financing. For high LTV loans, this can mean a savings of 1.875% compared to other second mortgage options.

Community Seconds FAQ
Can a Community Second cover my entire down payment and closing costs?
Yes! The most common use for a Community Second loan is to fund down payment and closing costs. If your first mortgage requires a low down payment, such as a 3% down HomeReady loan, it's possible to cover the entire down payment and closing costs with Community Seconds.
Can I get cash back with a Community Second?
No cash back is allowed on a purchase loan. For limited cash-out refinances, you may be eligible for an incidental amount of cash back.
Are there income restrictions on Community Seconds loans?
Fannie Mae does not set an income limit for Community Seconds, but the organizations and entities funding the loans may. Since the program is typically aimed at low and moderate-income buyers, many groups cap income at 120% of the area median income. You can use Fannie Mae's AMI lookup tool to see the numbers for your area.
Is getting a 2nd mortgage to purchase a home risky?
The lending standards set by Fannie Mae are in place to ensure that borrowers are well-vetted for their ability to repay their loan – especially when a second mortgage is involved. Community Seconds loans generally offer more favorable terms than other second mortgages. This makes them a lower-risk alternative, especially when paired with a first mortgage program like HomeReady.
Get Started Finding Community Seconds Lenders Today
If Community Seconds sounds like a program that will help you purchase a home, the first step you need to take is to begin connecting with groups and organizations that fund Community Second loans. If you need help figuring out where to start, your best bet is to connect with an expert who can guide you in finding programs in your area.

About The Author:
Tim Lucas spent 11 years in the mortgage industry and now leverages that real-world knowledge to give consumers reliable, actionable advice. Tim has been featured in national publications such as Time, U.S. News, MSN, The Mortgage Reports, My Mortgage Insider, and more.