Can I Buy a House With an ADU Using a Conventional Loan?
October 4, 2023, 6:46 PM EDT
4 MIN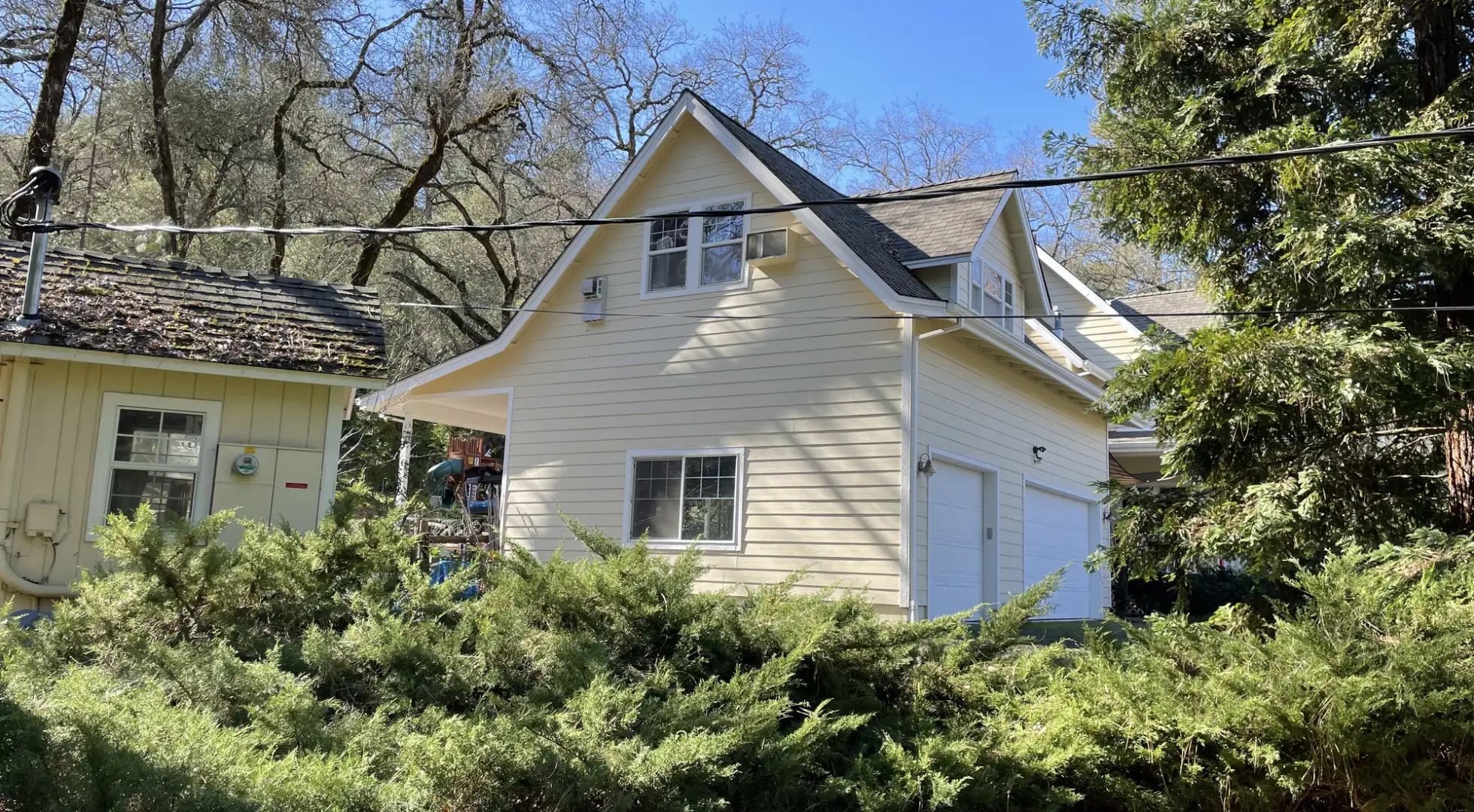 Fannie Mae and Freddie Mac, the two rule-makers for most conventional loans in the country, allow you to finance a home that has an accessory dwelling unit, or ADU, on the property.
Plus, new provisions may even make it easier to qualify for these homes. Here's what to know.

Will the Lender Classify The Unit as an ADU?
Homes with ADUs on the property are fair game for conventional financing. But there are some rules. The ADU must meet the following guidelines:

Only one ADU is allowed

Fannie Mae allows ADUs on one-unit properties only. In mid-2022, Freddie Mac started allowing ADUs on one-, two-, and three-unit properties (ask your lender if they are approved to send loans to both agencies)

Must be smaller than the main building

Must have a separate entrance, kitchen, sleeping and bathing areas, and bathroom facilities

The kitchen must have cabinets, a countertop, sink with running water, and stove hookup

The ADU must be allowed per local zoning laws. Some ADUs that don't conform to zoning might be allowed for 1-unit properties, but run the scenario by an appraiser and lender before making an offer
The ADU can be attached or detached from the main building.

For example, an ADU could be a converted attic or basement, above-garage space, or standalone outbuilding. Keep in mind, though, that an ADU attached to or inside the home must have access from the outside.
"Highest and Best Use"
The appraiser must classify the unit as an ADU.
The appraiser must deem that the unit's "highest and best use" is an ADU and not a second unit equal to the primary unit, or something else.
In the real world, there is a lot of gray area regarding ADU classification. Get a professional opinion from an appraiser before assuming a home with an ADU will qualify for conventional financing.

Getting an Acceptable Appraisal
Another challenge when buying or refinancing a home with an ADU is getting a well-supported appraisal.
The appraiser will need to make a solid case for the home's value, which will require three recent sales with ADUs. This could be challenging since ADUs are few and far between in many markets.
The appraiser is allowed to use older comparable sales and sales without ADUs as long as the subject ADU conforms to local zoning laws. In all cases, the appraiser must support the home's value, which could be difficult with no similar area sales.
With such a property, consult an appraiser with deep knowledge of the local market before proceeding with the purchase or refinance.
If the ADU is a Manufactured Home
Both Fannie Mae and Freddie Mac allow manufactured home ADUs.
The structure must meet all the same requirements as standalone manufactured homes. A few examples are:

The home must have 400 square feet of living space

It must be classified as real property

It must be built after June 15, 1976

And more
Again, get a professional opinion before assuming a manufactured home ADU will meet guidelines.

Using Rental Income From the ADU to Qualify
An ADU on a property can help you qualify for the loan.

With Fannie Mae, the loan must be a HomeReady mortgage.
However, a June 2022 change from Freddie Mac stated that, in some cases, you may use rental income to help you qualify.
Freddie Mac allows rental income from an ADU on a purchase or no-cash-out refinance when:

The ADU meets local zoning and use requirements

The appraisal includes one comparable sale with a rented ADU

The appraiser's market rent analysis includes at least one property with a rented ADU

Rental income doesn't exceed 30% of the qualifying income

One borrower must have previous landlord experience or attend a landlord education program
You'll need to document rental income in the same way as any other property, including supplying a lease agreement, a rental income analysis from the appraiser, and possibly more.

With all these rules, it may be difficult, but still possible, to use a home's ADU rental income to qualify for the loan.
Buying a Home with an ADU Can Be a Great Idea
Whether you want to earn extra income from renting the ADU, offer inexpensive housing to loved ones, or convenient guest quarters, an ADU can fit the bill.
These properties are in high demand, and it's good to know you can use a standard conventional loan, potentially with as little as 3% down.

About The Author:
Tim Lucas spent 11 years in the mortgage industry and now leverages that real-world knowledge to give consumers reliable, actionable advice. Tim has been featured in national publications such as Time, U.S. News, MSN, The Mortgage Reports, My Mortgage Insider, and more.