Three Financial Chores to Do Before Listing Your Home for Sale
July 21, 2021, 2:04 PM EDT
4 MIN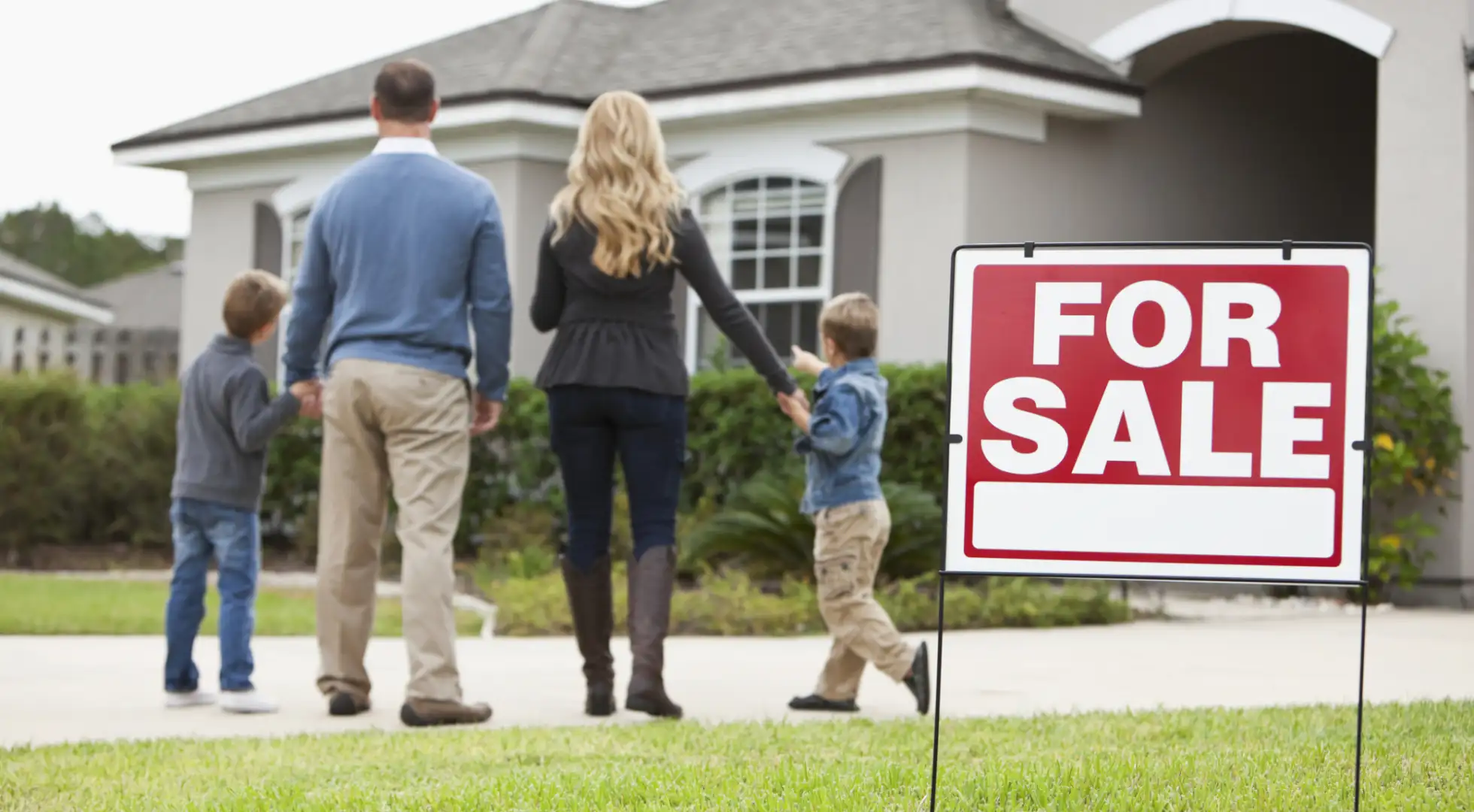 Deciding to sell your home and making plans to purchase another property can be stressful, even when the housing market is booming and the offers are plentiful.
Beyond the cleaning and sprucing up you'll need to do to prepare for listing, there are financial chores to consider such as checking your credit reports and applying for your next mortgage.
"Most of us are emotionally tied to our homes, so making the decision and getting beyond the emotions involved in saying goodbye is the first hurdle," said Jackie Boies, a senior director of housing and bankruptcy services for Money Management International, a Sugar Land, Texas-based nonprofit debt counseling organization.
After that, it's time to attend to the financial aspects of the transaction, she said.
Here are three things to consider before listing your home:
1. Check Your Credit Score Now
Before you put your house on the market and buy another one, it is a good idea to check your credit reports, especially if you're not doing it routinely.
Check your history several months beforehand and see if there are any errors made by other lenders such as credit card companies. Fixing those mistakes can improve your score, often yielding homebuyers a lower interest rate, but it takes time for the changes to post.
"It's essential to check your credit score before selling your house and trying to buy another one to know what you will need for the mortgage process to be successful," said Leslie Tayne, a Melville, N.Y. attorney specializing in debt relief.
Credit scores can also affect the premiums you pay for homeowner's insurance as well as potentially impacting the mortgage rate you can get, said Brandy Smith, vice president and branch manager of Alpharetta-based First Community Mortgage.
"The better your credit score, the more open doors there are for buyers with lower costs, better terms, and more loan program options," she said. "All loan programs have minimum credit score requirements, so it is very important to know your score and whether credit repair is needed prior to getting started on a pre-qualification."
Homeowners who need a boost to their scores before applying for their next mortgage could consider paying down a home equity loan or a home equity line of credit before they list a property instead of waiting to use the proceeds from the home sale, said Bruce McClary, spokesperson for the National Foundation for Credit Counseling, a Washington D.C.-based nonprofit organization.
Lowering debt also helps with your debt-to-income ratio, or DTI, which decides the size of the mortgage you can get.
If you're not worried about your credit score and your income is high enough to cover the mortgage you need, you can skip paying down the loan beforehand and simply pay it off when the sale of your existing home closes, McClary said.
2. Mortgage Closings Could Take Longer
The overwhelming demand from consumers to take advantage of low mortgage rates means your closing period could take a few weeks longer unless the buyer pays in cash. This is also a critical factor if you are planning to use the proceeds of the sale of your property to finance a new home. A loan from a first-time homebuyer program, the Veterans Administration or FHA could take longer since they may have stricter requirements.
Expect that the closing for your new home will take a minimum of 30 days, depending on how much demand there is in your area.
"In today's competitive housing market, finding a home and having your offer accepted may be the most time-consuming step," said Boies, of Money Management International.
In the Atlanta market, 30 to 45 days is a normal time frame to close on a new home purchase, said Carol Lynn Upshaw, senior mortgage loan originator at Atlanta-based Hyperion Mortgage.
Borrowers can speed the process by responding quickly to any requests from the underwriters who are processing your application, Upshaw said. They may need additional paperwork or signatures.
"It is advisable as a borrower to respond to your loan officer and or their processors in a very timely manner so that it keeps the process going and the closing date does not need to be extended," she said. "We depend on the client getting the requested items back to us completely and on time so that a 30-day closing is possible."
3. Rising Home Values Can Be Advantageous, But Consider the Flip Side
The higher demand from home buyers has pushed prices higher at a record pace this year, giving sellers an advantage. The U.S. median home price rose by a record pace of 24% from a year earlier in May, according to the National Association of Realtors, as tight inventory levels sparked bidding wars and homeowners sought to take advantage of low mortgage rates.
Sellers can use the additional profit from selling their home for a higher down payment on their new home or relocate to an area with lower prices to have more money in their pockets.
On the flip side, if you're planning to buy another home in the same area, be prepared for a higher price tag and lots of competition from other buyers.
"In some markets, cash buyers and buyers paying above the asking price make it more difficult for others to purchase a home," said Boies.
That means the more prepared you are to make a competitive offer, with your mortgage pre-approved, the better you'll fare.
About The Author:
Ellen Chang is a Houston-based freelance journalist who writes articles for U.S. News & World Report. Chang previously covered investing, retirement and personal finance for TheStreet. She focuses her articles on stocks, personal finance, energy and cybersecurity. Her byline has appeared in national business publications, including USA Today, CBS News, Yahoo Finance MSN Money, Bankrate, Kiplinger and Fox Business. Follow her on Twitter at @ellenychang and Instagram at @ellenyinchang.