September Jobs Report 'Disappointed' Economists as Labor Force Shrinks
October 8, 2021, 10:00 AM EDT
Updated on October 8, 2021, 12:30 PM EDT
2 MIN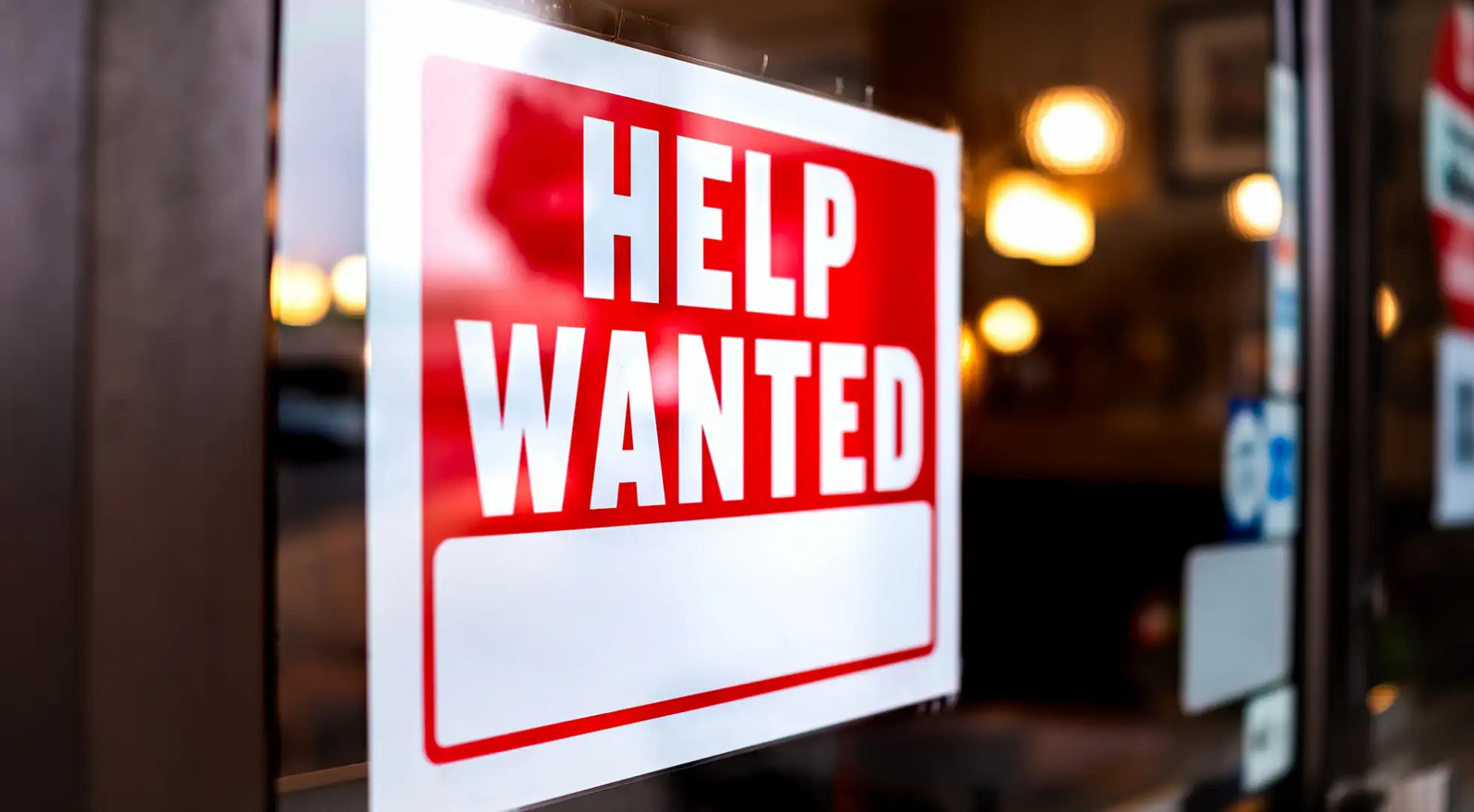 Update: Adds comment from First American's chief economist in fourth paragraph.
The U.S. economy added 194,000 jobs in September, the slowest pace in more than a year, according to the Bureau of Labor Statistics.
It was half the number expected by economists, according to a survey by Trading Economics.
Even with the anemic growth, the unemployment rate fell to 4.8%, the lowest reading of the pandemic, as more Americans exited the workforce. The labor force participation rate measuring the share of people looking for work, fell by 0.1 percentage point to 61.6%.
"A labor market with low labor force participation means many Americans are not participating in the economy or contributing to its growth," said Odeta Kushi, chief economist of First American. "As of September, over 3 million workers were still missing from the labor force compared with February 2020."
It was the second month of sluggish job growth as Americans grappled with a resurgence of the pandemic. U.S. Covid-19 infections in September rose to the highest level since February, one of the deadliest months of the pandemic, as the Delta variant overloaded ICUs in the states with the lowest vaccination rates.
While the jobs report surprised economists, it's unlikely to influence the Federal Reserve's decision to begin withdrawing the support it has given the bond market since the beginning of the pandemic, said Will Compernolle, a senior economist at FHN Financial.
After the Fed became the biggest buyer of Treasuries and mortgage-backed securities last year, home loan rates dropped to the lowest level ever recorded as the increase in competition forced bond investors to accept smaller yields.
"September payrolls disappointed," Compernolle said in a report to clients. "But it's unlikely to be bad enough to stop the Fed's taper announcement in November."
The average hourly earnings for all employees on private non-farm payrolls rose 4.6% in September from a year ago, a faster pace than the revised 4% annualized increase in August, the Labor Department report said.
Employers are competing for a smaller pool of workers as more parents leave the workforce to care for children, many too young to be eligible for a vaccine.
While 16% of all cumulative cases of Covid-19 have been children over the course of the pandemic, that share rose to 27% in September's last week, according to a joint report from the American Academy of Pediatrics and the Children's Hospital Association.
Some of the worst-hit states, such as Texas, recently dropped the reporting of age for most of their covid cases "resulting in an undercount of child cases," the report said.
"The Delta wave likely impacted labor supply and consumer spending to some extent in September," Compernolle said.