Scammers Targeting VA Mortgage Borrowers, CFPB Says
July 16, 2021, 2:33 PM EDT
4 MIN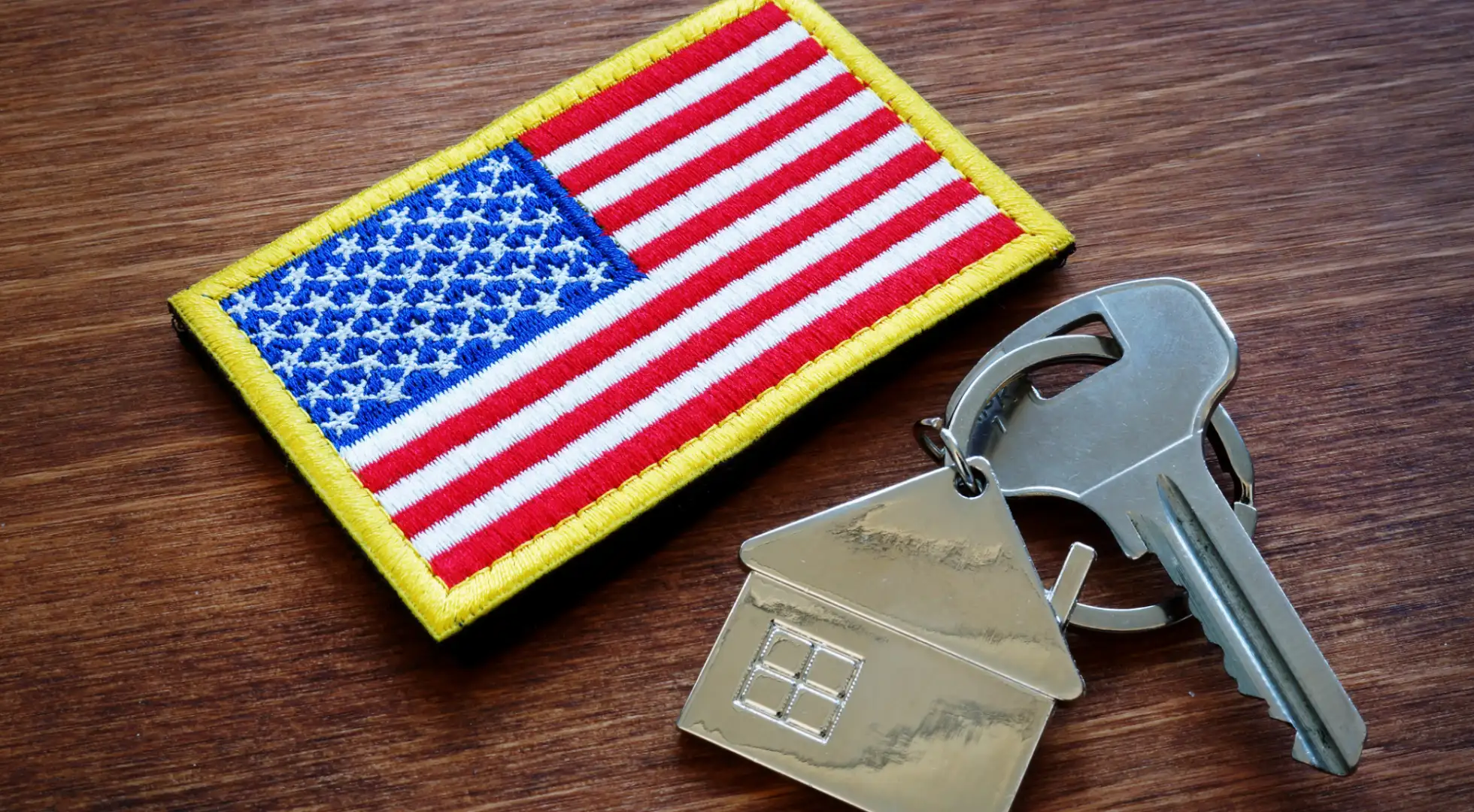 Scammers are targeting borrowers with mortgages backed by the Veterans Administration by tempting them with offers that are often too good to be true such as halting loan payments or stopping a foreclosure process.
These cybersecurity criminals are scamming military members and veterans by making fraudulent calls and sending mailers, often claiming to be affiliated with the VA, the federal government, or the homeowner's mortgage servicer, the ​​Consumer Financial Protection Bureau, a government watchdog, wrote in a blog post on Wednesday.
Many of the hoaxes are aimed at homeowners facing pandemic-related hardship, the CFPB said.
"These calls or mailers often try to sway you to refinance your home, agree to a loan modification, or pay your loan via purchased money orders," wrote CFPB policy analysts Patrick Brick, Carolyn Hahn and Alberto Planas. "They may also try to convince you that your home is facing foreclosure."
Scammers will also try to convince borrowers to cancel their mortgage payments and send the funds elsewhere, or to make a mortgage payment via money order or gift cards, the CFPB said. Or, they may tell homeowners to stop mortgage payments altogether.
Consumers struggling to make their mortgage payments often fall prey to refi scams that promise to lower the amount due each month, said Leslie Tayne, a Melville, N.Y. attorney specializing in debt relief. Avoid mortgage companies that offer rates that are extremely low since many of them are fraudulent, she said.
"Enticing rates that fail to include the loan's terms can be a scam, or at the very least are misleading," Tayne said.
Avoid the no-cost refinancing offers because many are not real, Tayne said.
"Borrowers who see advertisements for a no out-of-pocket cost or no-closing cost VA refinance should be aware that VA loans prohibit homeowners from rolling closing costs into the loan's balance," except for the VA's own fee, she said. "Besides the VA funding fee, other closing costs are due upfront."
Skipping mortgage payments sounds like one way to get ahead of your bills, but the VA does not allow borrowers to skip mortgage payments as part of a refinance, Tayne said.
"Seeing an offer that advertises skipped mortgage payments can be a red flag and may indicate that there aren't real benefits to that refinancing offer or that the costs are included elsewhere in the loan," she said.
Another recent scam involves claiming borrowers need to send their payments to a new recipient. Veterans have reported phone calls that look like they're coming from their local VA office that falsely tell them their mortgage has been transferred to a new loan servicer.
"The scammers will try to make the victim believe they're behind on mortgage payments and to send money to the 'new' servicer through gift cards or a money order," Tayne said.
Homeowners should always be wary when they have not initiated contact with a mortgage company, said Jackie Boies, a senior director of housing and bankruptcy services for Money Management International, a Sugar Land, Texas-based nonprofit debt counseling organization.
"If there is a possibility that your home is being foreclosed on legitimately or in error, you need to immediately contact your mortgage servicer directly," she said.
Never share your personal information with anyone who calls you because your mortgage servicer already has these details, Boies said. Instead, call your mortgage servicer directly using the phone number on your monthly statement or contact your servicer via your online account. Never call a number on a flyer received in the mail.
"These scammers almost always use pressure tactics and ask for money upfront," she said. "Don't be rushed into doing anything – even real foreclosures do not happen overnight."
Whenever someone contacts you with a story related to your finances or loans that is presented as urgent, or someone you have never communicated with before advises you to change the way you handle your finances, be cautious since it is most likely a scam, said Dirk Schrader, global vice president, security research at New Net Technologies, now part of Netwrix, an Irvine, California-based provider of change management software.
"Scammers will contact you out of the blue and their story will most likely be about improvements of your finances by some sort of trick no one else knows about," he said.
When you receive a call like this, remain calm, ask for a website to read further details, a call-back number, ask them how big their company is and the location of one of their offices near to you, Schrader said.
"Doing so will stress the caller as their scripts are most often not prepared for that, so they will try to get you back to their script," he said. "Simply insist on your questions, so they are discouraged."
What To Do If You Are a Victim:
If you have fallen for one of these scams or think you have spotted one, it is not too late to report the fraudster – start by filing a complaint with your state Attorney General's office. In addition, homeowners should also report fraud to the FTC at ftc.gov/complaint. Also, you can contact the CFPB online or by calling (855) 411-2372 to file a complaint.
About The Author:
Ellen Chang is a Houston-based freelance journalist who writes articles for U.S. News & World Report. Chang previously covered investing, retirement and personal finance for TheStreet. She focuses her articles on stocks, personal finance, energy and cybersecurity. Her byline has appeared in national business publications, including USA Today, CBS News, Yahoo Finance MSN Money, Bankrate, Kiplinger and Fox Business. Follow her on Twitter at @ellenychang and Instagram at @ellenyinchang.