Record-High Lumber Prices Have Added $36,000 to the Cost of a New Home, NAHB Says
May 11, 2021, 4:48 PM EDT
2 MIN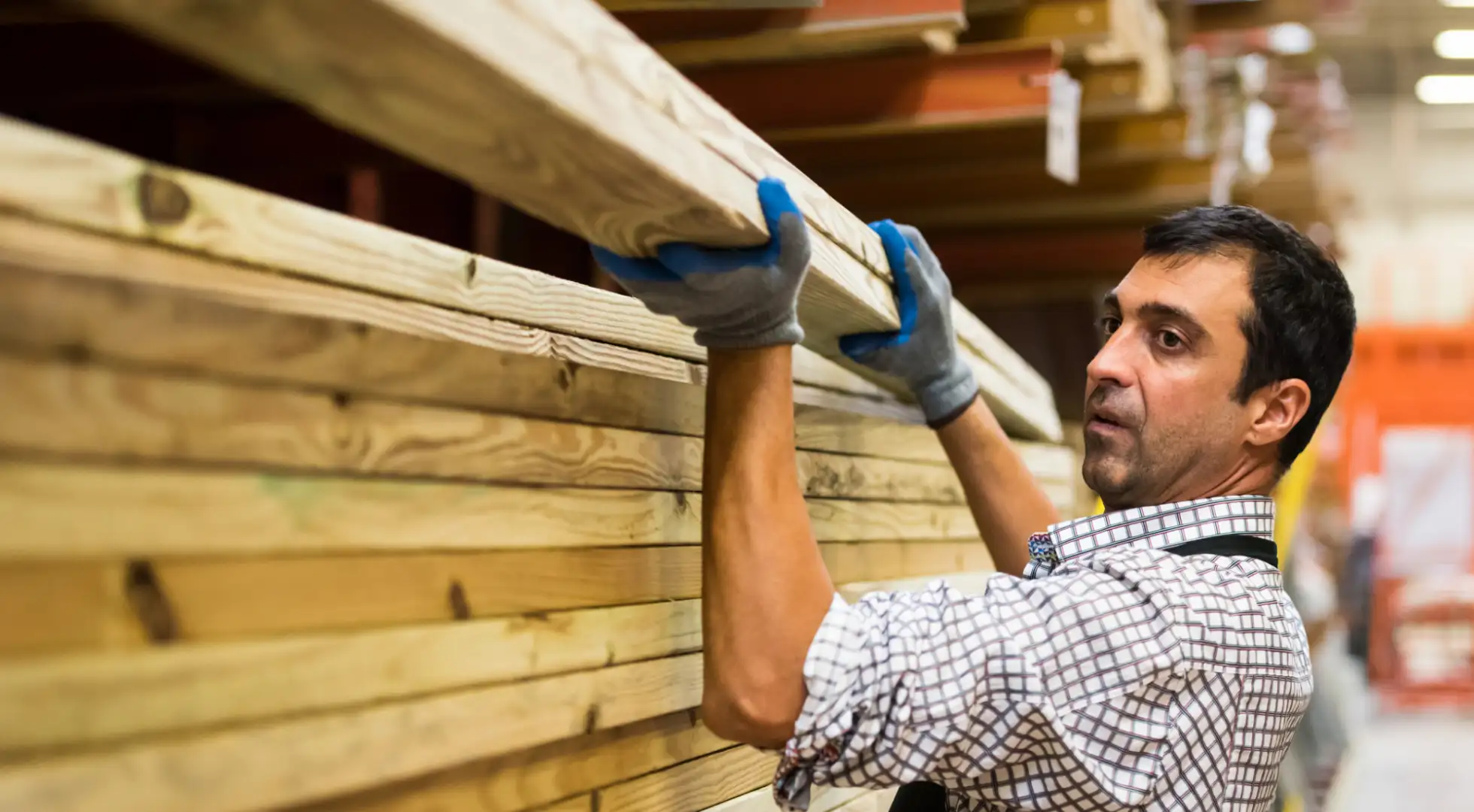 A spike in lumber prices has added about $36,000 to the cost of a new house as builders and homeowners compete for limited supply from sawmills struggling to meet a spike in demand caused by a renovation boom and an uptick in construction that began last year.
Lumber prices have more than tripled over the last 12 months, according to a report from the National Association of Home Builders last month. The price of framing lumber was almost $1,200 per thousand board feet during the week ended April 23, an increase of 250% from the year-earlier week, the report said.
"This unprecedented price surge is hurting American home buyers and home builders and impeding housing and economic growth," said NAHB Chairman Chuck Fowke, a builder from Tampa, Florida.
Lumber is in short supply because of 2020's months-long shutdowns of sawmills caused by the pandemic, as well as the new Covid-19 safety protocols that have slowed production. In addition, the massive wildfires in 2020 and a multi-decade beetle infestation in the U.S. and Canada crimped the availability of raw wood.
The pandemic's disruption of supply chains has also delayed deliveries of appliances such as refrigerators, and other items needed for homes such as hinges and electrical supplies. The U.S. Chamber of Commerce Commercial Construction Index reports that 71 percent of contractors are currently facing a shortage in at least one type of material.
"These lumber price hikes are clearly unsustainable," said Fowke. "Policymakers need to examine the lumber supply chain, identify the causes for high prices and supply constraints and seek immediate remedies that will increase production."
The pandemic lockdowns that started in March 2020 put Americans into renovation mode as families home-schooled their children while working at home. As one gauge of the spike in demand, Home Depot's stock price tumbled during the first weeks of lockdowns, recovered within a month, and has more than doubled in the past year as DIY projects spurred sales.
Homebuilders also kicked into gear at around the same time. After plunging to a five-year low in April 2020, single-family housing starts that measure the number of new homes builders commence reached a four-year high by 2020's end. In March, the latest data available, the number stood at the second-highest level in four years.
The spike in lumber prices has prompted witty postings on Twitter, such as one showing a pile of framing lumber in a front yard with the line, "Look, no armed guard," and another saying, "My husband told me to dress nice because he was going to take me somewhere really expensive – I swear if it's the Lowe's lumber aisle it's all over."
Another Tweet said: "Watching the price of lumber these days...makes me wonder if I should sell my house for parts…"
About The Author:
Kathleen Howley has more than 20 years of experience reporting on the housing and mortgage markets for Bloomberg, Forbes and HousingWire. She earned the Gerald Loeb Award for Distinguished Business and Financial Journalism in 2008 for coverage of the financial crisis, plus awards from the New York Press Club and National Association of Real Estate Editors. She holds a degree in journalism from the University of Massachusetts, Amherst.