Mortgages for Doctors and Dentists Help Medical Pros Buy Homes Despite High Student Debt
December 21, 2021, 1:00 PM EST
4 MIN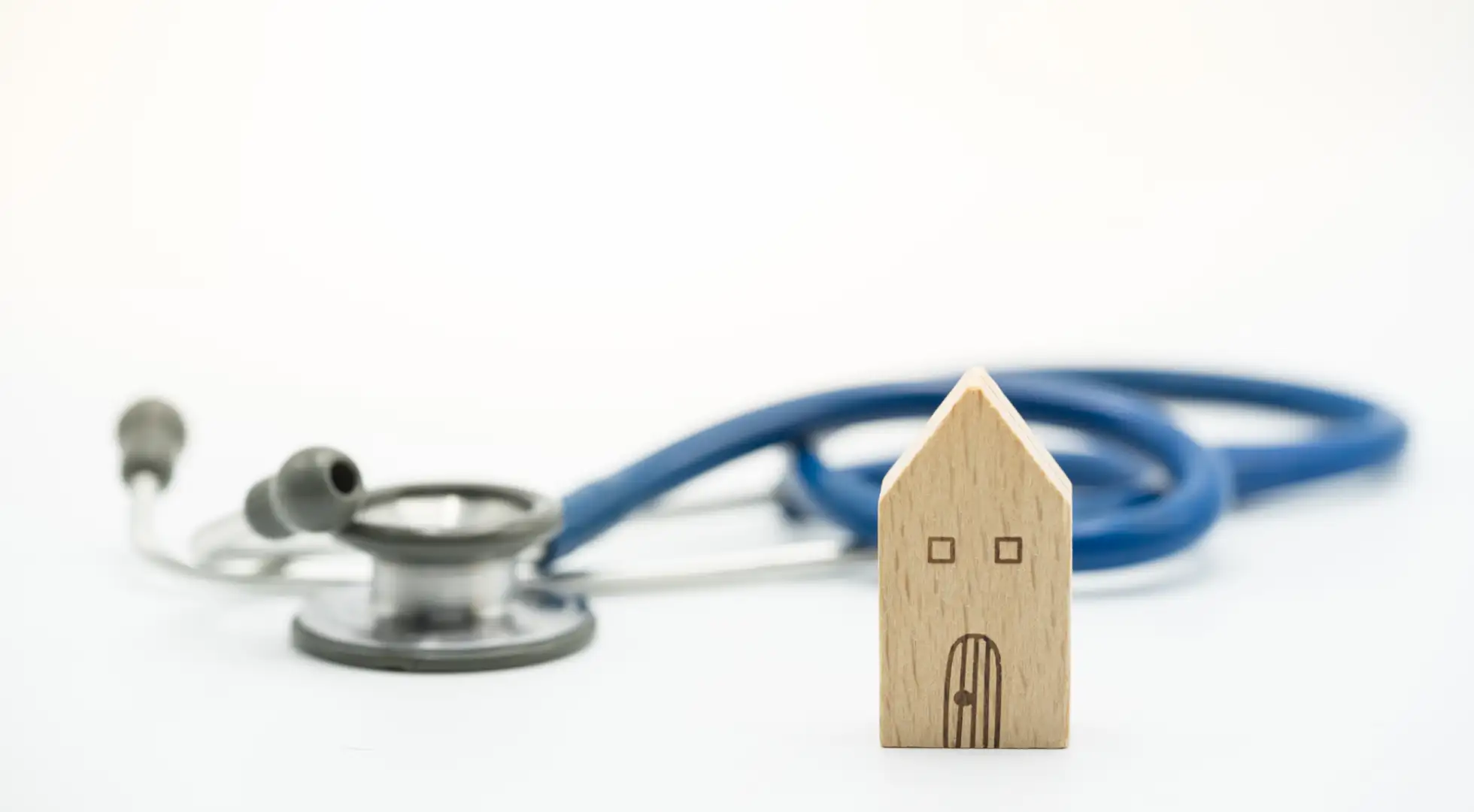 Doctors, dentists and other medical professionals often take on large amounts of debt to obtain their education. In fact, according to recent numbers, the average medical school student owes a whopping $241,600 upon graduation.
Those debts take a while to pay off, particularly as doctors work their way through low-paying intern and residency jobs. They can also hold physicians and dentists back from achieving other financial goals along the way – namely, buying a house.
It's true: With most mortgage loans, medical school debts are simply too high to qualify. Conventional loans require a debt-to-income ratio of 43% or less, and with medical school debts as high as they are – and resident salaries quite low – this is often an impossible threshold for many early-stage doctors and physicians to meet.
For these reasons, some lenders have created doctor/dentist mortgages –specific loan programs just for these medical professionals.
Are you a doctor, dentist or another medical professional with significant student loan debt? Here's what you need to know about these unique mortgage loans.
Doctor/dentist mortgages vs. traditional mortgage loans
Doctor/dentist mortgages are loan programs created with just medical professionals in mind. They tend to have easier qualifying requirements than traditional mortgage loans, and in most cases, they also come with fewer costs and fees too.
"Medical professional mortgages for doctors, dentists, residents and other healthcare-focused professionals are designed to help them purchase a home while managing other forms of debt attributed to medical school," said Scott Lindner, national sales director for mortgages at TD Bank, which offers one such loan program. "They often offer more flexible application requirements, giving medical professionals the option to qualify for a home loan with fewer requirements than a traditional mortgage."
The main difference between traditional mortgage loans and doctor/dentist mortgages is the required debt-to-income (or DTI) ratio. On most mortgage products, borrowers need a 43% DTI or less to qualify – meaning their debts take up 43% or less than their monthly income.
Physician mortgages allow for much higher DTIs, though. According to Lindner, this is due to the "higher levels of debt but significant earning potential" of these borrowers.
"For many common mortgage programs, the percentage of monthly income that goes toward paying off debts is a highly measured approval factor," Lindner said. "However, many medical mortgages offer applicants with higher DTI flexibility, especially as many medical students, residents or recent graduates tend to have higher student debt and little to no earnings history."
Doctor/dentist loans also offer larger loan amounts than your typical mortgage loan, and according to Laurel Road – another lender offering medical professional mortgages – don't require traditional employment and income verification either. In most cases, a copy of the borrower's employment contract, diploma or medical license will typically suffice.
Benefits of doctor/dentist mortgages
Aside from an easier qualification process for medical professionals, there are several benefits that come with using a doctor/dentist mortgage. For one, it can often allow medical pros to buy a house earlier in their career.
With higher DTI thresholds and no down payment requirements, doctors and dentists can often purchase a property in the very early stages of their career – even before they reach full earning potential.
"Homeownership offers many benefits – stability, the opportunity to build equity, potential tax savings – so the sooner a doctor or dentist can buy a home, the faster they can advance their financial well-being and build wealth," said Eileen Derks, head of mortgages at Laurel Road.
Another perk: Doctor/dentist mortgage programs are typically more affordable than traditional options too.
"Doctors and dentists tend to present lower risk and therefore are offered greater borrowing power at a lower cost," Derks said.
This usually means low interest rates, reduced upfront fees, and no private mortgage insurance. In many cases, no down payment is required either. This can free up cash for closing costs or even help medical professionals pay down their student loan debts faster.
Getting a doctor/dentist mortgage
Because the doctor/dentist mortgage is not a standardized home loan program, it's not available at all lenders. There also aren't set terms, fees or qualifying standards, so you'll want to be sure and shop around.
Ask for a loan estimate from at least a few different lenders, and compare your quotes line by line to get the best deal. You can also speak to a mortgage broker or loan officer for guidance.
About The Author:
Aly J. Yale is a freelance writer specializing in real estate, mortgages, and the housing market. Her work has been featured in Forbes, Money, Bankrate, The Motley Fool, Fox Business, The Balance, and more. Prior to freelancing, she served as an editor and reporter for The Dallas Morning News. She graduated from TCU's Bob Schieffer College of Communication with a focus on radio-TV-film and news-editorial journalism.