How To Sell a Car or Other Asset To Buy a Home
October 26, 2023, 3:40 PM EDT
4 MIN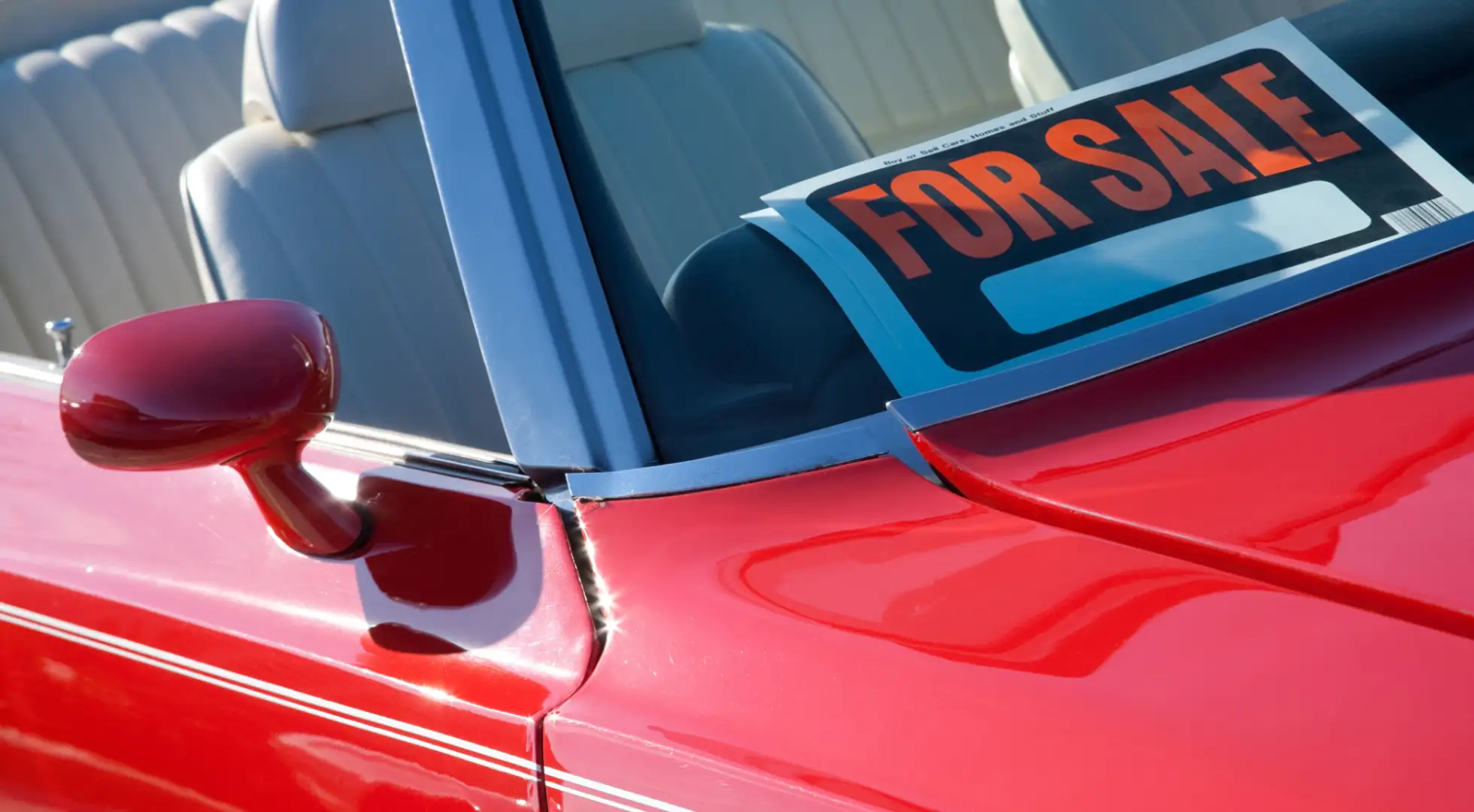 Homebuyers looking to raise cash will be glad to hear that proceeds from the sale of a car or another asset are considered valid down payment funds.
This mortgage rule can come in handy when you're short on cash and you have hard assets that you don't need.
Here are the rules and documentation guidelines.

Selling a Car or Other Asset For a Down Payment
Keep a paper trail of the asset every step of the way. You'll need to show proof of prior ownership among other things when you apply for the loan.
Here's what you'll need to show the lender:

The title, for any asset that has one such as a car or boat.

Proof of value (more on this later).

Bill of sale or other proof of ownership transfer.

Bank statement or buyer's canceled check showing funds were received.

You may have to prove the buyer was not a party to the transaction if there is any doubt.
It's better to over-document the sale than not have enough proof. When in doubt, keep a record of every aspect of the transaction.
How to Prove the Asset's Value
Lenders won't always take the sale price as the "usable" funds for the transaction.
If the sale proceeds are more than 50% of your monthly income, expect to provide extra documentation. For example, your qualifying income is $8,000 per month. You sell a car for $5,000. That's over the 50% limit, so you'll need extra documentation.
In this case, you must verify the car's value using a reputable third-party source. For example, a Kelly Blue Book printout showing a car's value might suffice. A jeweler's appraisal of a diamond ring is another example.
The lender is trying to avoid the situation where you devise a scheme to sell an item for more than it's worth just to make the loan work. This would constitute mortgage fraud.
The lender will use the lesser of the sales price or assessed value. In the example above, you sold a car for $5,000. But if Kelly Blue Book said it was only worth $4,000, the lender would only consider $4,000 as documented cash to close.

What Can the Funds Be Used For?
The sale of a hard asset can help you raise cash for a few requirements.
Down payment: Funds from a sale can help you come up with the minimum conventional down payment of 3%, for instance.
Closing costs: Costs such as title, escrow, appraisal, and prepaid taxes are required to close the loan. They can add up to thousands of dollars.
Reserves: In some cases, you need to prove a certain number of months of the full principal, interest, taxes, insurance, and HOA monthly cost. For example, your all-in cost is $2,000 per month and the lender requires two months reserves. You could sell an asset to raise the required $4,000 in reserves.
Items to sell to buy a house
There are plenty of ways to raise cash if your first priority is buying a house. Here are ideas.
Car: You could sell a newer car and buy an older, less expensive one. Use the difference to put down on a house. This may also eliminate a debt payment, helping you qualify more easily.
Boat or RV: Recreational assets are fun, but they are not helping you become a homeowner. It could be a good idea to part with "toys" to acquire an appreciating asset.
Crypto: To use cryptocurrency to buy a home, you'll have to prove you owned it for 60 days. Then you will convert it to USD before it's eligible to be used toward your home purchase.
Jewelry: Get rid of expensive rings, necklaces, diamonds, and other high-value items. It's a better financial decision to own a home unless of course these are family heirlooms.
Just about anything of value can be sold to purchase a home. Again, document ownership before selling so there's no doubt they were yours.
Start On Your Homeownership Goals
If you have a high-value asset, it's worth considering parting with it to achieve a greater goal.
See if you can qualify for a home if you were to raise cash through the sale.

About The Author:
Tim Lucas spent 11 years in the mortgage industry and now leverages that real-world knowledge to give consumers reliable, actionable advice. Tim has been featured in national publications such as Time, U.S. News, MSN, The Mortgage Reports, My Mortgage Insider, and more.