Can I Get PMI For Under $100 Per Month?
August 4, 2023, 6:19 PM EDT
5 MIN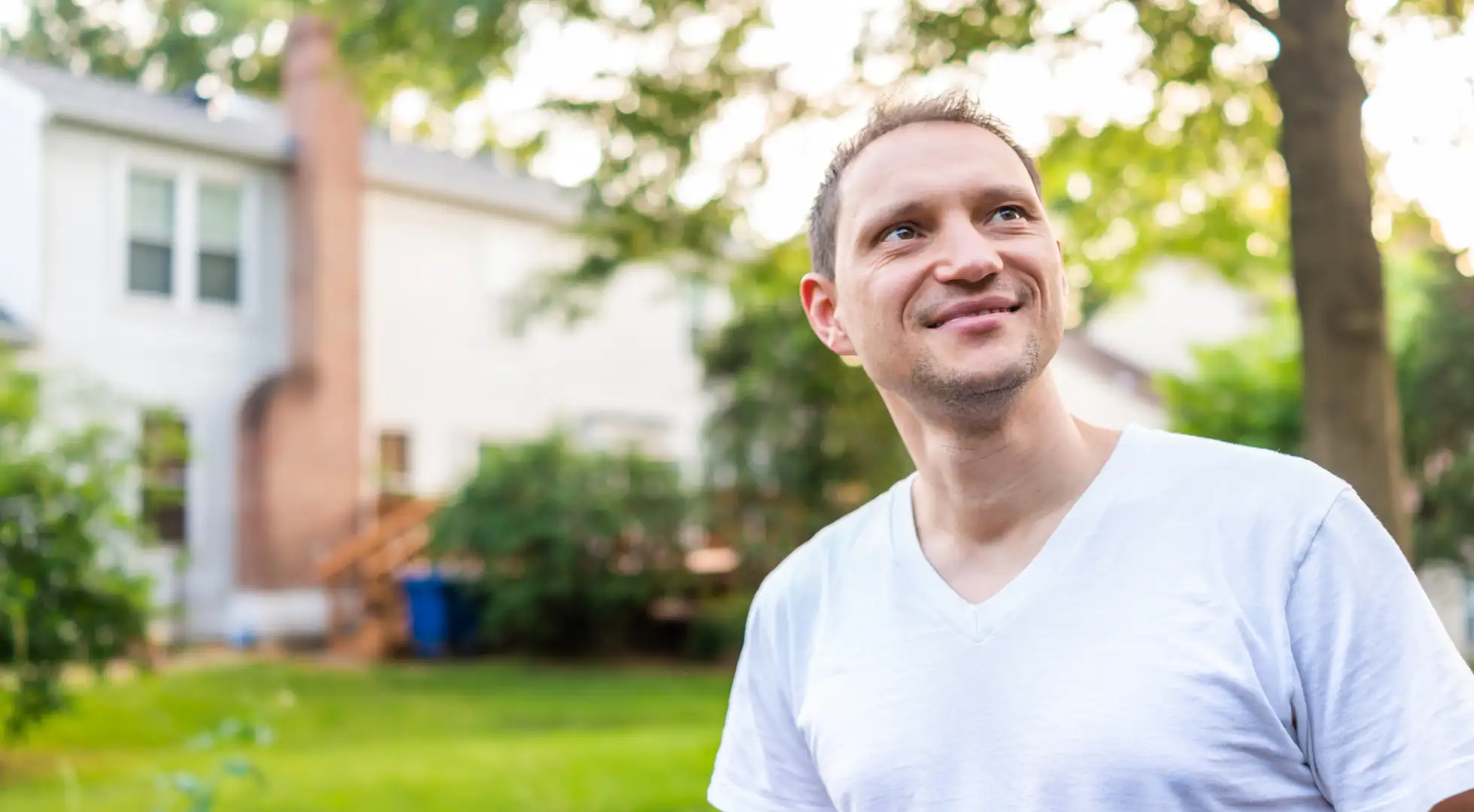 Some homebuyers think getting private mortgage insurance, or PMI, is the end of the world.
It's going to cost hundreds of dollars per month, eating into your already-tight budget as a new homeowner.
Many buyers delay purchasing a home for years – or decades – to avoid the feared PMI.
But what if you could get $100-per-month PMI or less?
This monthly PMI cost is available for many buyers. Here's how.

How To Get $100-Per-Month PMI Or Less
There are a few ways to reduce your PMI obligation without saving up the 20% needed to fully eliminate it.
And, no, you don't have to buy a $50,000 home. All our examples will be based on realistic home prices and a 30-year-fixed loan.
Also, keep in mind that your PMI quote may be different when you apply. All numbers are for example purposes only. PMI rates are from mortgage insurance provider MGIC at the time of this writing.
$300,000 Home, 740 Credit Score, 10% Down
With this scenario, you end up with a $270,000 loan amount.
According to MGIC, your PMI rate is 0.38. In other words, you'll pay 0.38% of the loan amount per year in PMI.

| | |
| --- | --- |
| Loan Amount | $270,000 |
| PMI Rate | 0.38 |
| Yearly PMI | $1,026 |
| Monthly PMI | $85 |
$280,000 Home, 760 Credit Score, 5% Down, HomeReady Loan
Conventional loan agencies Fannie Mae and Freddie Mac reduce your mortgage insurance requirement on some of their first-time homebuyer programs.
For instance, a buyer using Fannie Mae's HomeReady loan in this case gets an approximate 10% discount on monthly PMI costs.

| | |
| --- | --- |
| Loan Amount | $266,000 |
| Standard PMI Rate | 0.38 |
| HomeReady Reduced PMI Rate | 0.34 |
| Standard Monthly PMI | $84 |
| HomeReady Reduced PMI | $75 |
$350,000 Home, 740 Credit Score, 10% Down, Reduced Mortgage Insurance Option

Most first-time buyers don't realize they can pay a bit more in loan fees or get a slightly higher interest rate in exchange for reduced PMI.
Fannie Mae's Loan Level Price Adjustments (LLPAs) reveal that someone with a 740 credit score putting 10% down can raise their interest rate by about 0.125% (or pay a fee of 0.375% of the loan amount) to get reduced mortgage insurance.

| | |
| --- | --- |
| Loan Amount | $315,000 |
| Standard PMI Rate | 0.38 |
| Reduced PMI Rate | 0.27 |
| Standard Monthly PMI | $99 |
| Reduced PMI Option | $71 |
Lowering your PMI by $28 per month doesn't do much, considering the principal and interest payment goes up by $26 per month in this scenario. Still, some buyers are psychologically more comfortable paying more in interest than in PMI.

$250,000 Home, 700 Credit, 10% Down
Thus far, the scenarios have featured people with really good credit. A high credit score is key if you want low mortgage insurance costs. Private mortgage insurance is largely driven by credit score.
Let's look at a scenario with an "okay" 700 credit score.

| | |
| --- | --- |
| Loan Amount | $225,000 |
| PMI Rate | 0.55 |
| Monthly PMI | $103 |
Even on a less-expensive home, and putting 10% down, you will still have a hard time getting your PMI below $100 per month. It's easy to see the importance of great credit when considering taking on PMI.

$550,000 Home, 760 Credit Score, 15% Down
Let's test the limits of our $100-per-month PMI wish on a $550,000 home, well above the national average.
One thing to know about PMI is that cost drops off a cliff with 15% down. Nearly all the risk is removed from the PMI provider.
Let's see how inexpensive PMI is at this down payment level, even on a more costly home.

| | |
| --- | --- |
| Loan Amount | $467,500 |
| PMI Rate | 0.20 |
| Monthly PMI | $78 |
Someone buying a $550,000 home with great credit and 15% down pays less than $100 per month in PMI, thanks to a very low risk profile.

How Is PMI Calculated?
Unlike FHA mortgage insurance, conventional PMI is risk-based. The better your loan profile, the less you pay.
Here are factors that affect your monthly PMI payment.
Credit score: This is the biggest factor. It's even more important than down payment. PMI will cost about $270 more per month for someone with a 640 credit score instead of a 760 score on a 5%-down, $300,000 loan.
Down payment: The more you put down, the lower your mortgage insurance will be. Shoot for at least 10% down to get the most affordable PMI.
Debt-to-income ratio (DTI): Those with a DTI above 45% will pay more for PMI.
Two or more borrowers: You get a PMI discount if two or more borrowers are on the loan application, according to MGIC.
Fixed rate: Buyers using a 30-year fixed rate mortgage will pay less PMI than someone using an adjustable-rate mortgage (ARM).
PMI Doesn't Have To Be Scary
Looking at real-world PMI payments helps buyers make sense of this often mysterious expense.
PMI shouldn't be a deal-breaker when you're buying a home. It's a tool that helps many buyers enter the housing market years or decades earlier than they would otherwise.

About The Author:
Tim Lucas spent 11 years in the mortgage industry and now leverages that real-world knowledge to give consumers reliable, actionable advice. Tim has been featured in national publications such as Time, U.S. News, MSN, The Mortgage Reports, My Mortgage Insider, and more.