Opinion: Increasing Home Values Give Owners Options for Retirement and College Funding
April 11, 2021, 1:56 PM EDT
3 MIN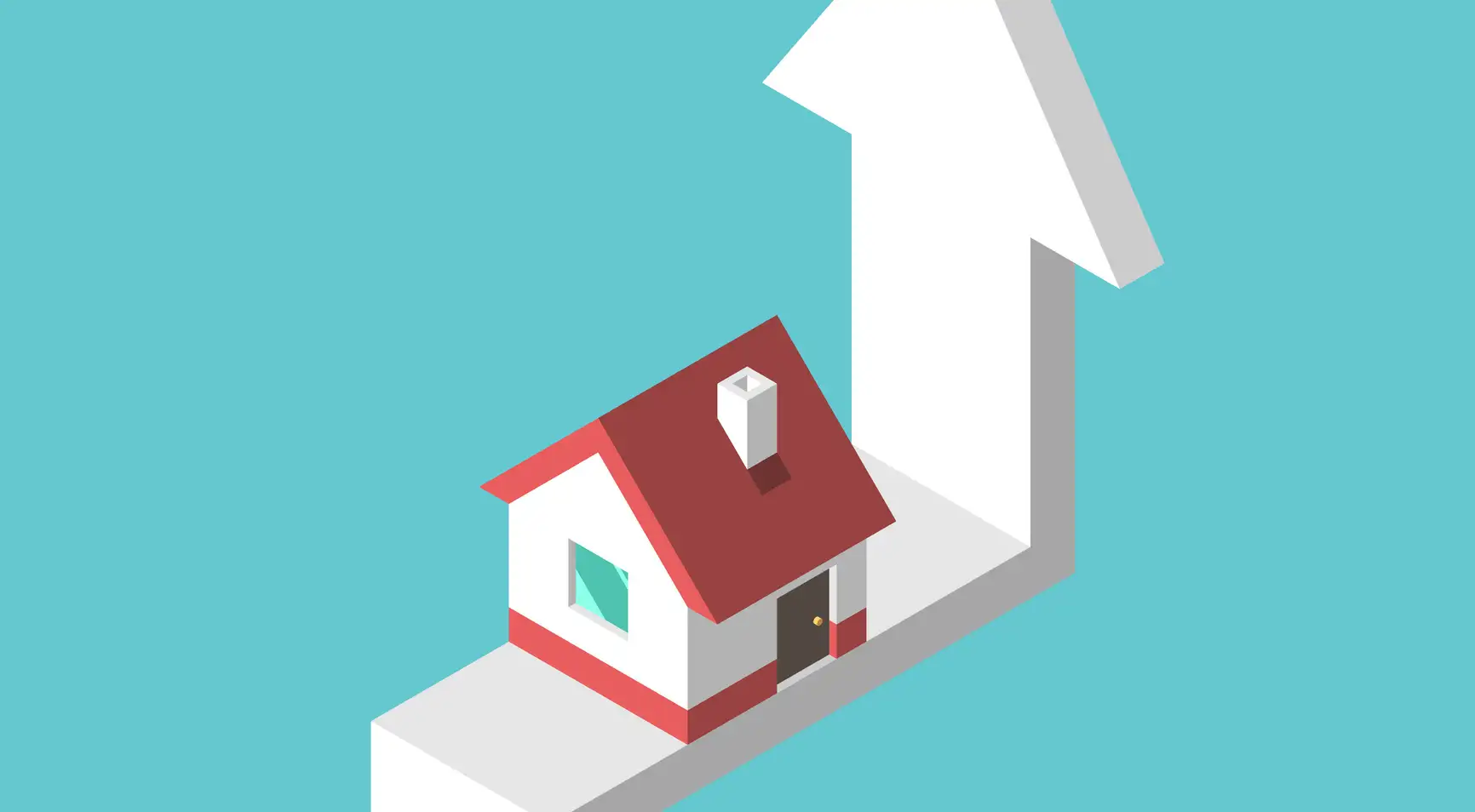 For most American families, their home is their largest financial asset. As its value grows, so does their net worth.
And, real estate value has been going through a growth spurt. The short version of the story is: The Federal Reserve reacted to the pandemic by bolstering the bond market with purchases of mortgage-backed securities, which drove home-loan rates to record lows. That did two things: It beefed up demand for real estate, and it increased the size of mortgages people could get. When financing costs drop, the monthly payment that lenders use to qualify borrowers gets smaller.
The Fed wanted to give real estate a shot in the arm because of the much-touted "countercyclical" role it plays during recessions. One way it does that is by bolstering the consumer spending that accounts for about 70% of the U.S. economy. There's never been a new owner yet who doesn't buy new curtains, or furniture, or other items to make a house a home, even amid a terrible pandemic.
Buyers took those lower mortgage rates out for a spin by bidding up the price of homes they wanted. A record low in the inventory of properties for sale added to the frenzy. For that, you can thank, at least in part, the 2008 financial crisis. It knocked hundreds of homebuilders out of business, and the market has been under-building since then.
The median U.S. price of an existing home in February was $313,000, a jump of 15.8% from a year ago. That beats any gain seen during the real estate boom of the 2000s.
While it makes it tough for first-time homebuyers who are stretching to buy their first properties, it's a boon for existing homeowners.
For example, it gives them options when it's time to send their kids to college. While home equity lending hasn't reached the level seen prior to the 2008 financial crisis, the jump in home values over the past year signals second-lien lending is likely to increase.
One of the reasons for the 12-fold increase in student loan volume since 2008 is: Parents who saw the value of their real estate collapse during the subprime-induced housing crash were no longer able to use home equity loans to help their kids with tuition for colleges and universities.
Of course, that wasn't the only reason student borrowing surged, but it was a big part of it. Outstanding student loans now total $1.4 trillion, according to the Federal Reserve. At the beginning of 2008, when Mom and Dad were able to help by cashing out some equity, it was $121 billion.
That dizzying spike in student debt has hobbled the ability of many young Americans to get married, buy their first homes, and start a family.
An increase in home values also improves retirement prospects. Older Americans can supplement their income using a reverse mortgage, a cash-out refinance, or a home equity loan.
Some decide to downsize by selling the big houses where they raised their families, adding the proceeds to their nest eggs. Depending on their market, some will need a spreadsheet to compare the competing offers they receive.
So, while many bemoan the increase in home prices, the jump in value has been a boon to families who already own their homes. The housing wealth of Americans rose to a record $32 trillion dollars at the end of 2020, according to a Fed measure of the combined value of owner-occupied real estate.
The swift pace of home-price increases has left many behind by eroding affordability, and there are ways to address that, including building more homes so inventory isn't so slim. But for those who already own their homes, it has increased their net worth and expanded their options.
For once, it isn't just Wall Street getting a payday.
About The Author:
Kathleen Howley has more than 20 years of experience reporting on the housing and mortgage markets for Bloomberg, Forbes and HousingWire. She earned the Gerald Loeb Award for Distinguished Business and Financial Journalism in 2008 for coverage of the financial crisis, plus awards from the New York Press Club and National Association of Real Estate Editors. She holds a degree in journalism from the University of Massachusetts, Amherst.