Pending Home Sales Unexpectedly Fall by 2.3% in September
October 28, 2021, 11:30 AM EDT
2 MIN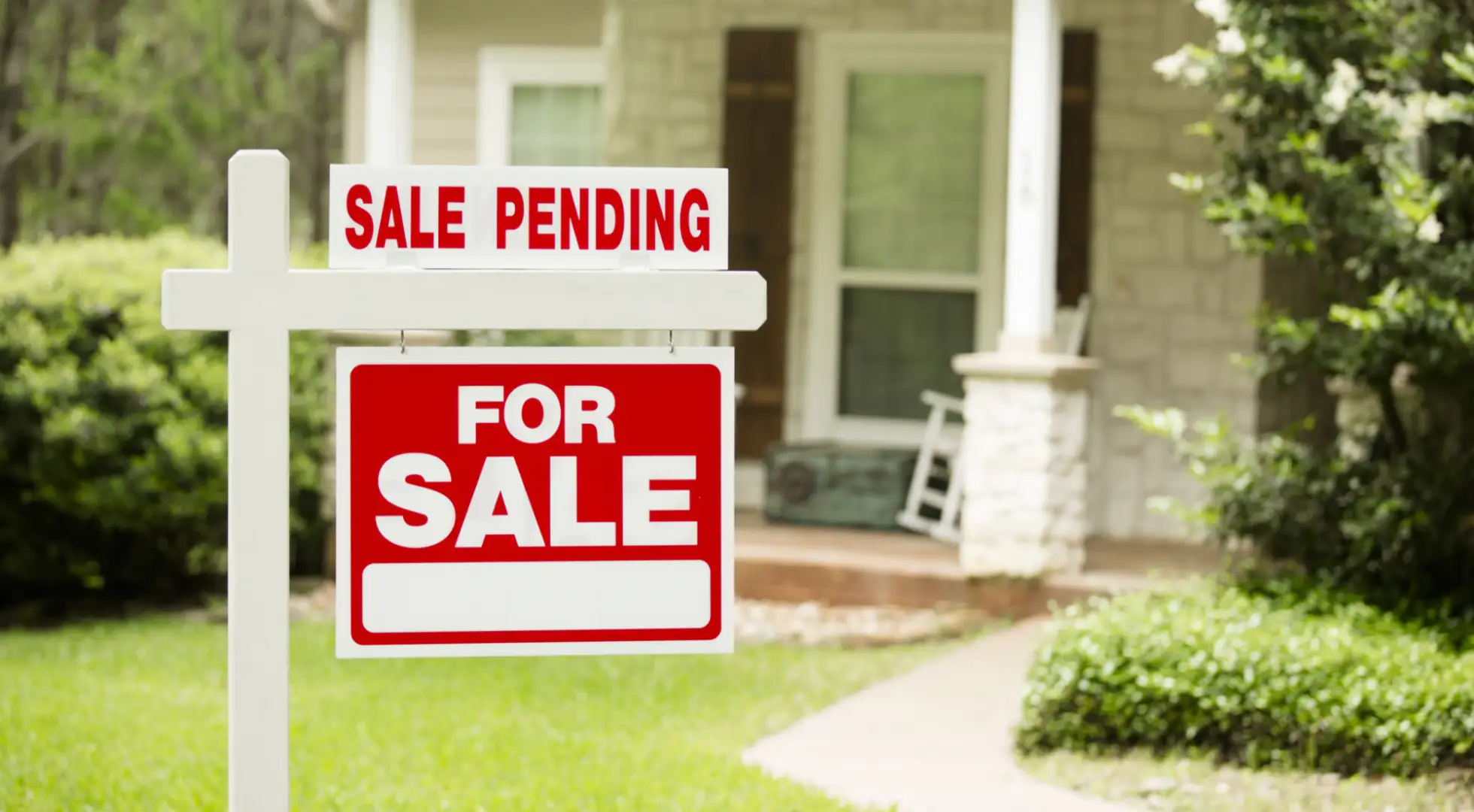 U.S. pending home sales dipped 2.3% in September as supply-chain bottlenecks kept new houses from coming on the market while the demand for properties remained high.
Economists were expecting a 2.3% gain in the seasonally adjusted index that measures signed contracts, based on a poll by Trading Economics.
Pending sales fell as buyers competed for properties in a market where demand outstripped supply, said Lawrence Yun, chief economist of the National Association of Realtors. The supply of homes for sale dropped to the lowest September level ever recorded by NAR, based on the "months supply" number that measures how long it would take to sell existing inventory if nothing else came on the market.
While pending sales were 8% below a year ago, the index exceeded the pre-pandemic level seen in September 2019, said Lawrence Yun, chief economist of NAR. The Covid-19 pandemic that hit the U.S. in March 2010 at first chilled sales, as buyers stayed at home to avoid illness, then boosted demand after the Federal Reserve began buying bonds to loosen credit markets.
The Fed's purchases increased the demand for mortgage bonds, causing yields to contract. As a result, the average U.S. rate for a 30-year fixed mortgage fell below 3% for the first time ever in July 2020, and set new lows more than half a dozen times after that, according to Freddie Mac data. The record low was the 2.65% reached in the first week of 2021.
"Contract transactions slowed a bit in September and are showing signs of a calmer home price trend, as the market is running comfortably ahead of pre-pandemic activity," said Lawrence Yun, chief economist of NAR. "It's worth noting that there will be less inventory until the end of the year compared to the summer months, which happens nearly every year."
Additional inventory should be available in 2022 as homebuilders create new supply, benefiting shoppers who stopped searching due to fewer homes being on the market, Yun said. Higher rental prices also could be a catalyst for some consumers who are on the fence about buying a home, he said.
"Some potential buyers have momentarily paused their home search with intentions to resume in 2022," Yun said. "Rents have been mounting solidly of late, with falling rental vacancy rates. This could lead to more renters seeking homeownership in order to avoid the rising inflation, so an increase in inventory will be welcomed."
All regions reported declines in signed contracts from last month and a year ago, according to the NAR report.
Sales of existing homes probably will rise 6.4% this year, compared to 2020, Yun said. Higher mortgage rates likely will cause sales to fall 1.7% in 2022, he said.
The median U.S. home price probably will gain 15% this year, compared to 2020, a faster pace than the 9.1% increase seen last year, Yun said. In 2022, price appreciation likely will slow to 2.8%, he said.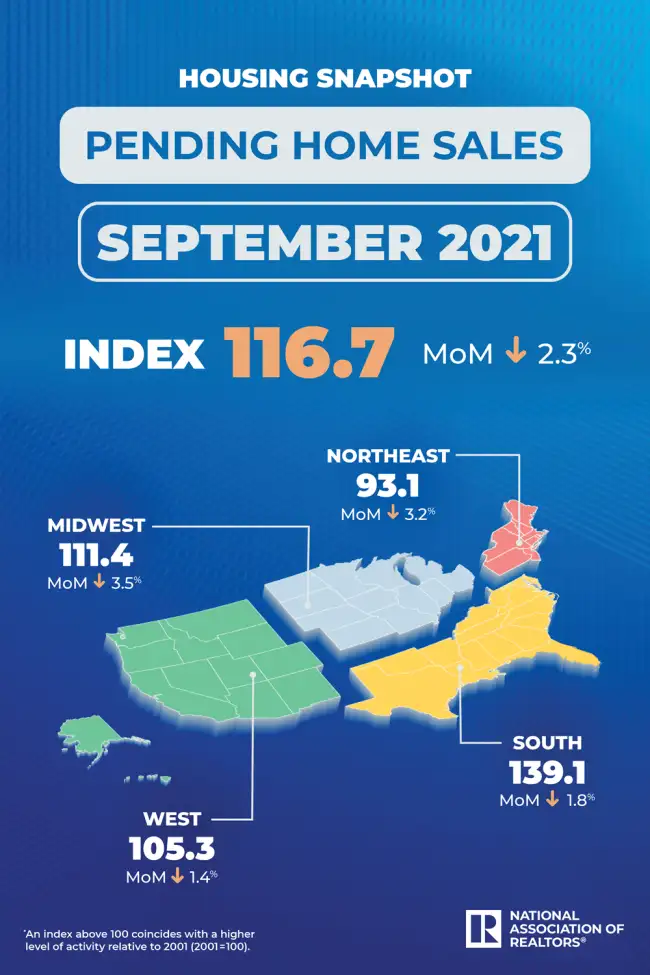 About The Author:
Ellen Chang is a Houston-based freelance journalist who writes articles for U.S. News & World Report. Chang previously covered investing, retirement and personal finance for TheStreet. She focuses her articles on stocks, personal finance, energy and cybersecurity. Her byline has appeared in national business publications, including USA Today, CBS News, Yahoo Finance MSN Money, Bankrate, Kiplinger and Fox Business. Follow her on Twitter at @ellenychang and Instagram at @ellenyinchang.