Non-Agency Mortgages Eligible for $10 Billion Foreclosure Prevention Program
August 2, 2021, 3:56 PM EDT
2 MIN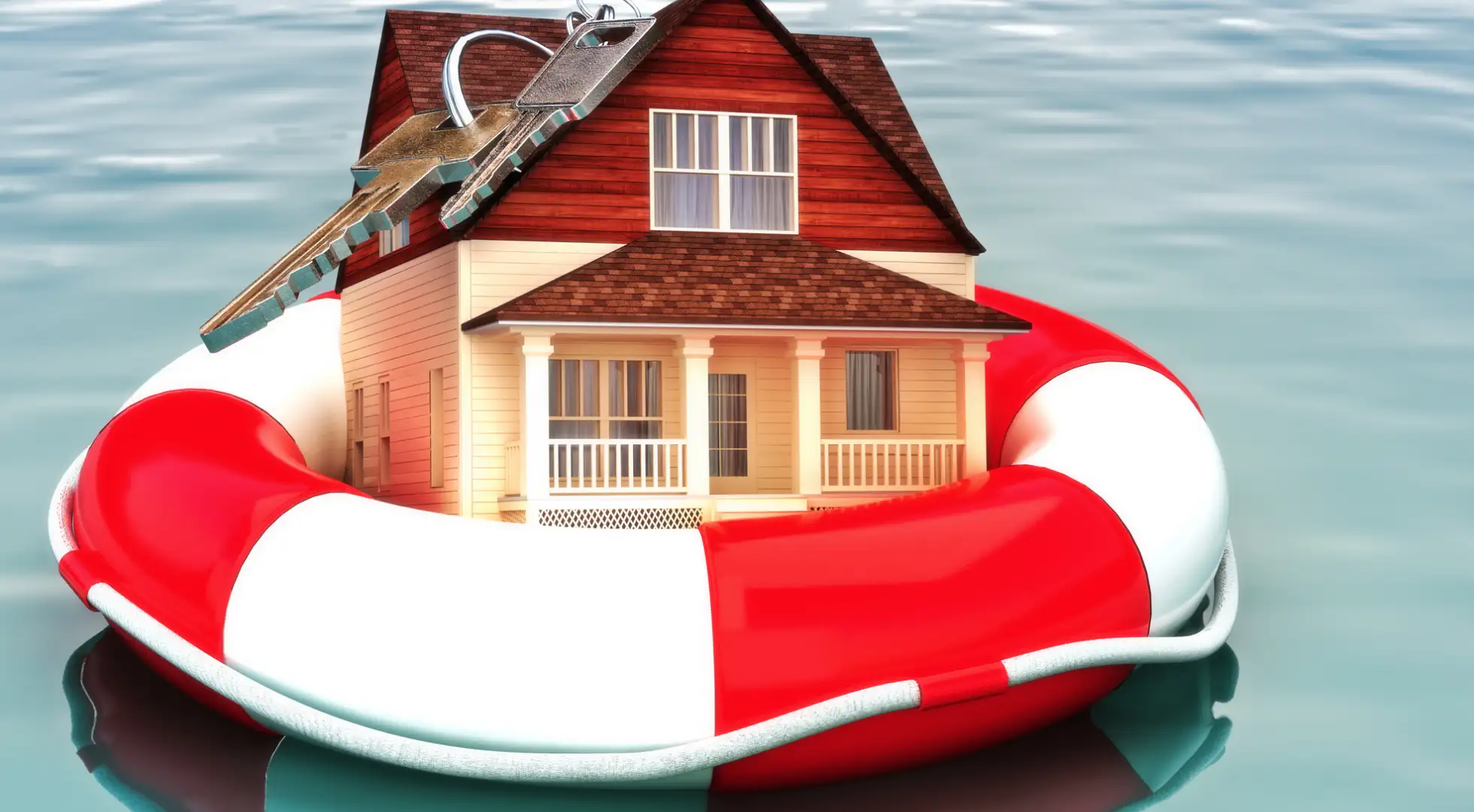 There has been plenty of assistance available during the Covid-19 pandemic for homeowners who couldn't pay traditional home loans, so-called agency mortgages backed by Fannie Mae, Freddie Mac, the Federal Housing Administration, and the Veterans Administration,
The Federal Reserve on Monday announced guidelines for a $10 billion program, the Homeowner Assistance Fund, aimed at a smaller slice of the mortgage market: people who have non-traditional home loans, including non-securitized mortgages and loans for mobile homes.
"HAF was established to mitigate financial hardships associated with the coronavirus pandemic by providing funds to eligible entities for the purpose of preventing homeowner mortgage delinquencies, defaults, foreclosures, loss of utilities or home energy services, and displacements of homeowners," the Fed said in Monday's statement.
To qualify for assistance from the Homeowner Assistance Fund, borrowers must be experiencing financial hardship, defined by the Fed as "a material reduction in income or material increase in living expenses associated with the coronavirus pandemic that has created or increased a risk of mortgage delinquency, mortgage default, foreclosure, loss of utilities or home energy services, or displacement for a homeowner."
The program was included in the American Rescue Plan Act of 2021, the $1.9 trillion legislation passed by Congress and signed by President Joe Biden in March to help Americans weather the worst pandemic in over a century. The act also included $1,400 cash payments for most Americans, assistance for renters, and money for state-run programs for Covid-19 testing, tracing, and mass vaccinations.
The Homeowner Assistance Fund allocates money to states and local governments, which then provide grants to homeowners to prevent them from defaulting on their mortgages. These grants can be used to pay mortgages, late fees, utility bills, homeowner association fees, delinquent property taxes, and other bills to keep families in their homes.
U.S. homeowners owed $11.8 trillion in mortgages in the first quarter, according to Fed data. About 65% was so-called agency mortgage-backed securities, meaning loans packaged into bonds backed by Fannie Mae, Freddie Mac, or Ginnie Mae, which securitizes loans for the Veterans Administration and the Federal Housing Administration.
Homeowners with any of those types of loans have options such as forbearance, outlined in the CARES Act passed in the first month of the pandemic and in subsequent pandemic legislation.
There wasn't much help, until the American Rescue Act, for people holding mortgages in that smaller slice of the market that would include portfolio home loans – meaning, the $3.2 trillion of mortgages held on the books of banks. Also in that slice would be the $420 billion of mortgages in private-label securities, meaning they were bundled into bonds by companies other than Fannie Mae, Freddie Mac or Ginnie Mae.
About The Author:
Kathleen Howley has more than 20 years of experience reporting on the housing and mortgage markets for Bloomberg, Forbes and HousingWire. She earned the Gerald Loeb Award for Distinguished Business and Financial Journalism in 2008 for coverage of the financial crisis, plus awards from the New York Press Club and National Association of Real Estate Editors. She holds a degree in journalism from the University of Massachusetts, Amherst.