New-Home Sales Jump in March to the Fastest Pace Since 2006
April 23, 2021, 10:30 AM EDT
2 MIN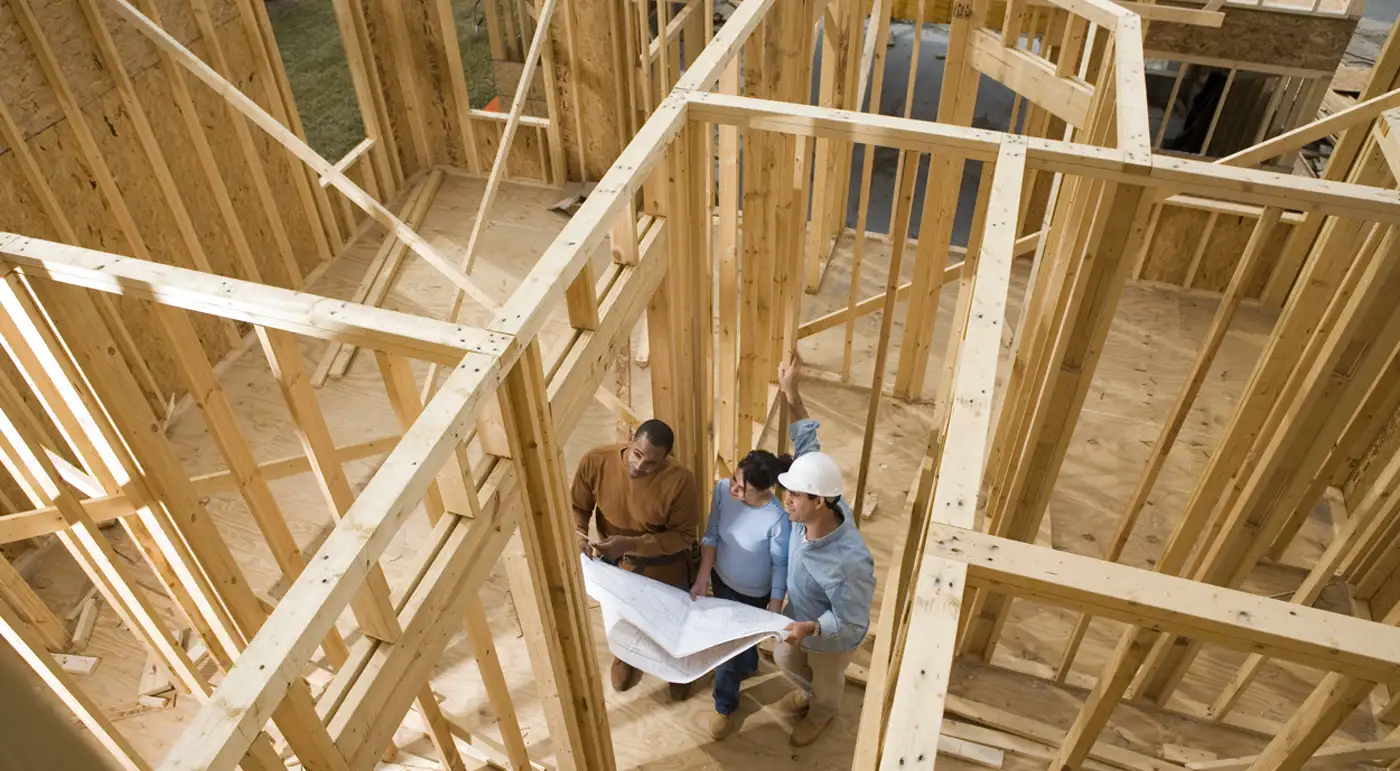 Sales of new houses jumped in March to the highest level in more than 14 years as construction crews raced to meet a surge in demand caused by low mortgage rates and a shortage of inventory.
Builders sold 1.02 million houses at a seasonally adjusted annual rate, a gain of 20.7% from the prior month, a Commerce Department said on Friday. It was the fastest sales pace since September 2006. The median price of a new home in March was $330,800, up from $328,200 a year earlier.
A shortage of existing homes for sale is causing builders to ramp up production, even as they struggle with surging lumber prices and a shortage of products such as appliances caused by the pandemic's disruption of global supply chains. The number of U.S. existing single-family homes for sale in March was 900,000, compared with 1.3 million a year earlier, according to data from the National Association of Realtors.
"Supply is the biggest limiting factor in home sales," said Chris Low, chief economist at FHN Financial in New York. "There is a 2.1 month's supply of existing homes at the current sales rate, which is up from an all-time low of 1.9 months last December."
The "months supply" measure of home inventory gauges how long it would take to sell off the existing number of properties on the market. Economists consider a six-month supply to be a balanced market.
Borrowing costs remain near record lows, despite inching up in recent weeks, and Americans are eager for new living space after being stuck in their homes during the pandemic.
The average U.S. rate for a 30-year fixed mortgage is 2.97% this week, Freddie Mac said in a report on Thursday. The all-time low in the data series that tracks the rate for the last 50 years was the 2.65% reached in early January.
Before the Federal Reserve's decision a year ago to begin buying bonds backed by home loans to bolster the economy during the pandemic, the rate had never fallen below 3%. The demand from the world's largest central bank caused it to drop below that threshold in July, where it remained until last month when inflation concerns pushed it higher.
The rate reached a nine-month peak of 3.18% in March's last week before a resurgence of Covid-19 infections caused investors to buy more bonds, pushing borrowing costs lower.
About The Author:
Kathleen Howley has more than 20 years of experience reporting on the housing and mortgage markets for Bloomberg, Forbes and HousingWire. She earned the Gerald Loeb Award for Distinguished Business and Financial Journalism in 2008 for coverage of the financial crisis, plus awards from the New York Press Club and National Association of Real Estate Editors. She holds a degree in journalism from the University of Massachusetts, Amherst.