Housing Inventory Rose 27% in September from a Year Ago, Realtor.com Says
October 6, 2022, 3:00 PM EDT
5 MIN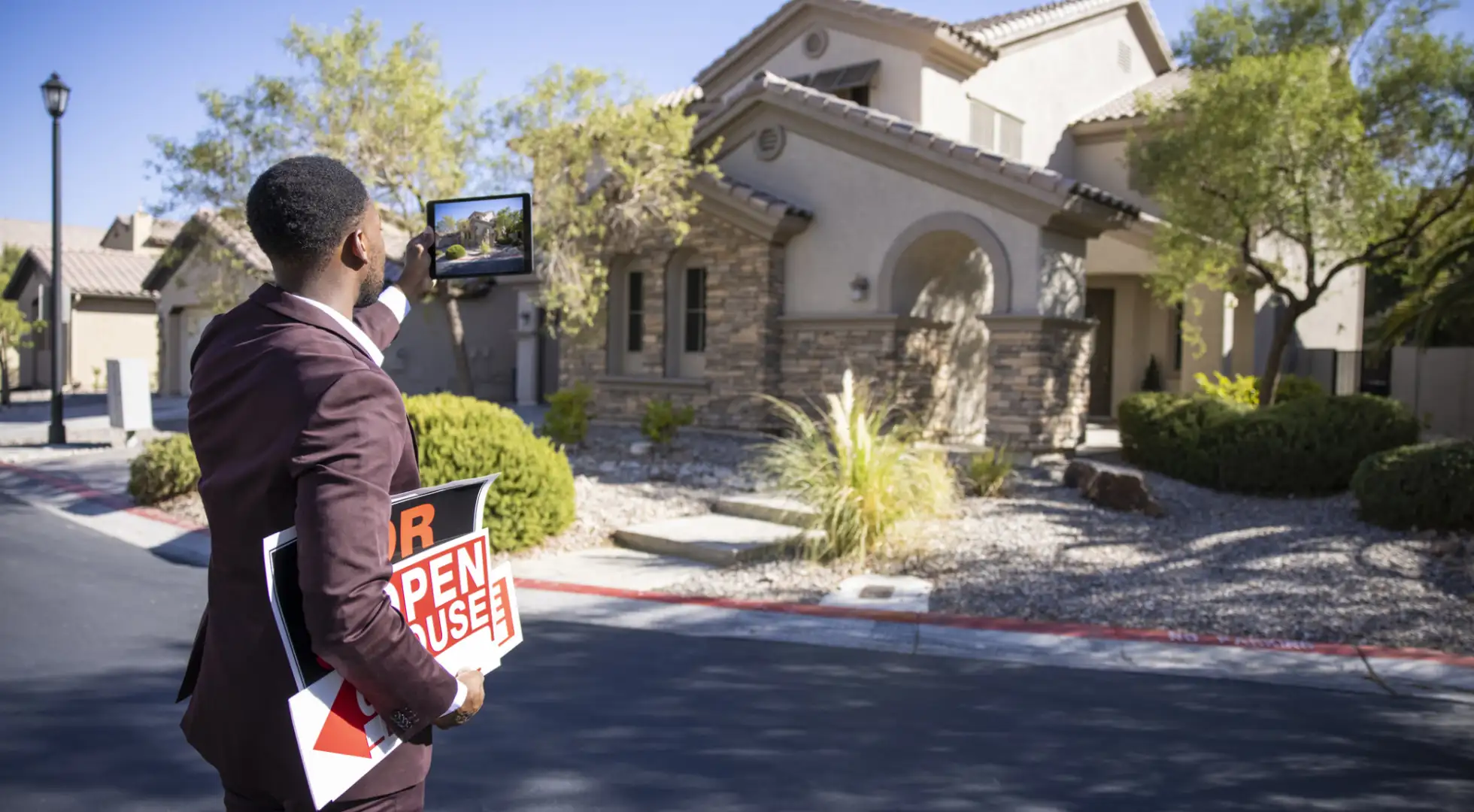 Housing inventory improved across the U.S. last month as higher mortgage rates and near-record home prices cools real estate demand.
The number of homes listed for sale rose 27% in September from a year earlier, matching the prior month's gain, according to a report last week from Realtor.com. The increase resulted in about 155,000 more homes for sale on a typical day compared to the year-earlier, the report said.
Even with the gain, the number of active listings was about 40% below September 2019, before the Covid-19 pandemic skewed the real estate market.
The median U.S. list price increased 13.9% in September from the prior year, a slower pace than August's 15.4% advance and down from a record 18.2% in June, the report said.
"The housing market is continuing to moderate, with homes selling less quickly than last year, home inventory growth stalling, and listing price growth slowing," the report said. "However, homes are still selling more quickly than pre-pandemic days and price growth remains in the double-digits."

Phoenix Leads the Nation in Price Reductions
The number of listings in metro areas rose the most in the markets along the West Coast, increasing 64% compared to a year earlier, the report said. Those regions also reported the most price reductions and the biggest increases in the days on market, Realtor.com said.
The South saw the second-largest increase in listings, up 58%, followed by the Midwest, with a gain of 4.8%. Listings in Northeast metro areas fell 6% in September from a year ago, according to the report.
Looking at individual cities, Miami experienced the largest increase of listings in September, with an increase of 33.4% from a year ago, followed by Memphis, Tennessee, at 25.8%, and Milwaukee, up 27%, the report said.
Properties listed in Western metro areas had the most price reductions, with a 16.2% increase in the number of listing price reductions compared to a year earlier, the report said. Metro areas in the South were next, at 7.7%. In the Midwest, the share of homes with price cuts grew 3.5%, and in the Northeast it was 3.2%.
Looking at individual metro areas, Phoenix lead the nation with a 22% jump in the share of properties with price reductions, followed by Las Vegas, at 20% and Denver at 15%, the report said.
» Expert Tip: Looking to buy soon? Set yourself up for having your offer accepted on a home by getting preapproved for a mortgage prior to your home search.
Homes Are Taking Longer to Sell
Homes spent about 50 days on the market this September, according to the median list time in the Realtor.com report. That's a full week more than last year. Even with the increase, the average is 18 days shorter than the typical list time in the 2017 to 2019 period, the report said.
The metro New York City area had the longest listing time, at a median 45 days, followed by Kansas City, Missouri, at 39 days, and Miami, at 38, Realtor.com said.
"The direction of mortgage rates – upward or downward – is the prime mover for home buying, and decade-high rates have deeply cut into contract signings," said Lawrence Yun, chief economist for the National Association of Realtors. "If mortgage rates moderate and the economy continues adding jobs, then home buying should also stabilize."
Mortgage rates are likely to increase to closet to 7% in the coming months as the Federal Reserve struggles to contain inflation, Yun said.
"Only when inflation calms down will we see mortgage rates begin to steady," he said.
Home prices are still rising in much of the U.S., making it more difficult for buyers to afford both the costlier financing as well at the pricier properties, Yun said.
"Home prices are still rising by double-digit percentages year-over-year, but annual price appreciation should moderate to the typical rate of 5% by the end of this year and into 2023," Yun said. "With mortgage rates expected to stabilize near 6% alongside steady job creation, home sales should start to rise by early next year."
Weaker economic growth in the U.S. and the high interest rate environment will slow home sales this year, Yun said. Existing home sales likely will fall 15% in 2022, following an 8.5% gain in 2021, according to an NAR forecast.
Sales of newly built houses likely will tumble 21% this year, following a 6.2% drop last year as builders struggle with supply shortages, inflation, and higher borrowing costs, according to the NAR forecast.
"Home sales will pick up in the second half of 2023," Yun said.

» Expert Tip: Thinking about buying a home but want to secure a good rate? Find a lender that gives you the power to lock an interest rate for an extended period so you can shop around for a home comfortably knowing that your rate is secure and won't go up. Get started here!
About The Author:
Ellen Chang is a Houston-based freelance journalist who writes articles for U.S. News & World Report. Chang previously covered investing, retirement and personal finance for TheStreet. She focuses her articles on stocks, personal finance, energy and cybersecurity. Her byline has appeared in national business publications, including USA Today, CBS News, Yahoo Finance MSN Money, Bankrate, Kiplinger and Fox Business. Follow her on Twitter at @ellenychang and Instagram at @ellenyinchang.