Detroit and Dayton Lead Ranking of Most Affordable U.S. Metros for Homebuyers
November 16, 2022, 2:00 PM EST
5 MIN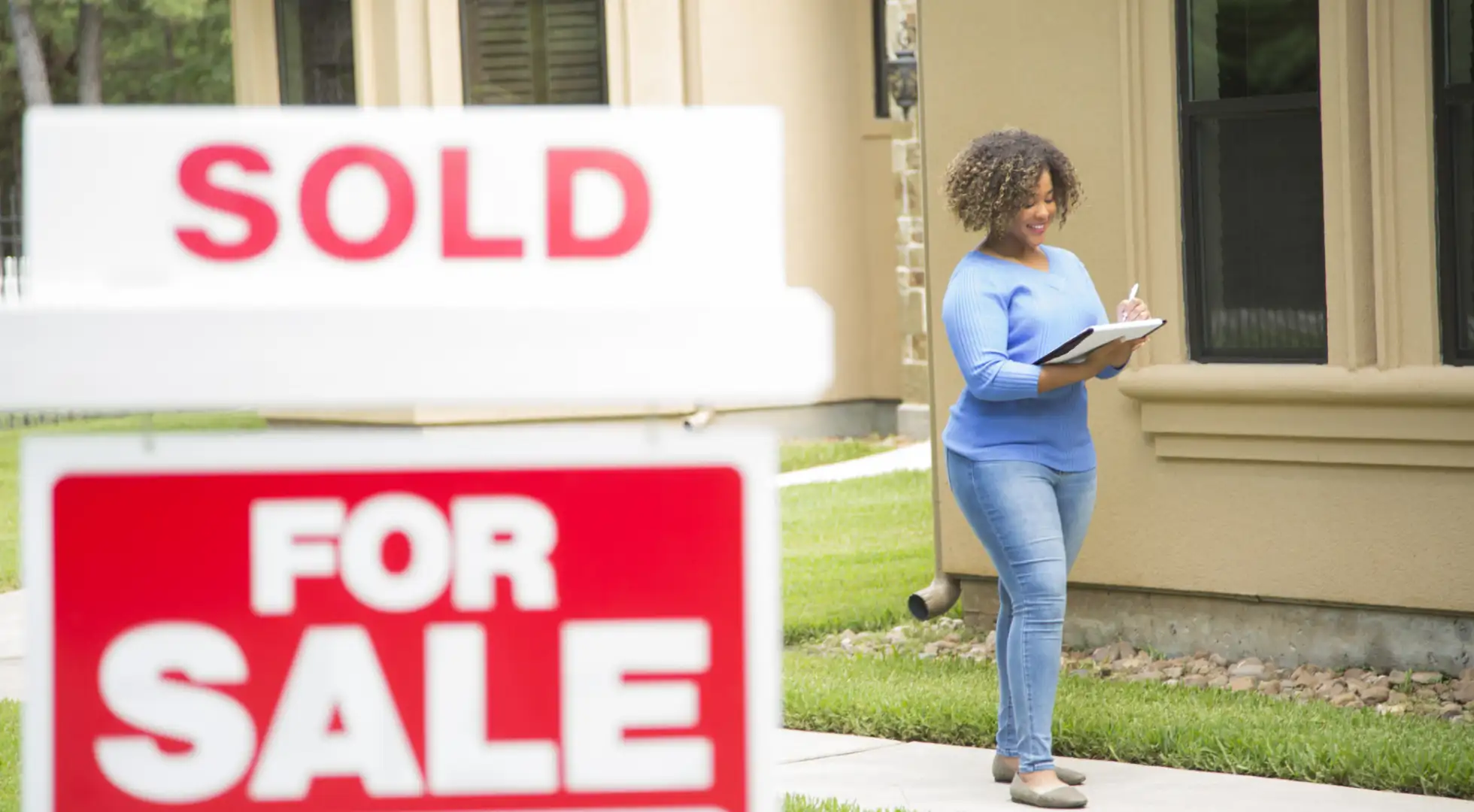 There are 48 U.S. metro areas where a five-figure household income would have sufficed last month to purchase a median-priced home, even with mortgage rates touching 20-year highs, according to a report on Tuesday.
A homebuyer would need $48,435 of annual income to qualify for a mortgage on a $180,000 median-priced home in Detroit, Michigan's biggest city, making it the most affordable U.S. metro, the report from real estate brokerage Redfin (RDFN) said. The monthly mortgage payment would be $1,211.
Next was Dayton, Ohio, where a mortgage borrower would have to earn $51,126 to buy a $190,000 median-priced home, resulting in a $1,278 monthly payment. No. 3 was Cleveland, where a mortgage applicant would need to earn $53,817 to purchase a a $189,950 home, with a $1,345 payment, the report said.
Nationally, homebuyers would have needed an annual income of $107,281 to afford the $2,682 monthly mortgage payment on the typical U.S. home in October, up 45.6% from $73,668 a year ago, the Redfin report said. That's due to mortgage rates that have more than doubled since last year, coupled with home prices near record highs, Redfin said.
"High rates are making buyers rethink their priorities, as many of them can no longer afford the home they want in the location they want," said Chelsea Traylor, a Redfin agent in Washington D.C. "So buyers are searching further away from the city in more affordable areas or waiting for prices or rates to come down before making a move."

» Expert Tip: Looking to buy soon? It's important to know how much you can afford. Find out today by getting preapproved for a mortgage prior to your home search.
Mortgage Rates Chill Demand for Real Estate
Mortgage rates surged to a 20-year high in late October as the bond investors who determine yields for securities containing home loans reacted to inflation near a 40-year high.
Long-term interest rates have dipped since then following a series of economic reports showing inflation is begining to cool. Last week's Consumer Price Index put inflation at the lowest since January, sparking a rally on Wall Street.
Optimal Blue's daily U.S. average rate for a 30-year fixed home loan tumbled after the Thursday inflation report, reaching a six week low of 6.62% on Tuesday. While that will help more buyers to qualify for a mortgage, it's still more than double the year-ago level.
"I'm encouraging buyers to think long term," said Traylor, the real estate agent. "Prices are unlikely to fall drastically in the long run, so buying a home now – if you can afford the monthly payment – will still help you build wealth over time, especially if you plan to live in it for several years."
Costlier financing has chilled demand, with existing home sales dropping in the past eight months, according to data from the National Association of Realtors. In most markets, bidding wars are long gone, said Traylor.
"Even though rates are high, another advantage of buying now is the lack of competition and opportunity to negotiate with sellers," she said.
The Top 20 Most Affordable Metros
After Detroit, Dayton and Cleveland, Ohio, the next most affordable metro housing market in October was Rochester, New York, where a $56,508 annual income meant buyers could purchase a $210,000 median-priced home, resulting in a $1,413 monthly mortgage payment, according to the Redfin report.
No. 5 was Pittsburgh, where a borrower with a $57,853 income could purchase a $215,000 median-priced home, with a $1,446 monthly payment. Next was McAllen, Texas, where a buyer with a $60,544 income could buy a $225,000 median-priced house with a $1,514 payment, followed by Buffalo, New York, where a buyer with a $61,217 income could purchase a $227,500 home with a $1,530 payment.
St. Louis was No. 8, with a $63,639 income required to get a mortgage for a $236,500 median-priced house, resulting in a $1,591 monthly payment.
Here is the Redfin ranking of the top 20 most affordable U.S. metro areas in October:

| | | | | |
| --- | --- | --- | --- | --- |
| | U.S. Metro Area | Annual income required | Median Price | Monthly Payment |
| 1 | Detroit, MI | $48,435 | $180,000 | $1,211 |
| 2 | Dayton, OH | $51,126 | $190,000 | $1,278 |
| 3 | Cleveland, OH | $53,817 | $200,000 | $1,345 |
| 4 | Rochester, NY | $56,508 | $210,000 | $1,413 |
| 5 | Pittsburgh, PA | $57,853 | $215,000 | $1,446 |
| 6 | McAllen, TX | $60,544 | $225,000 | $1,514 |
| 7 | Buffalo, NY | $61,217 | $227,500 | $1,530 |
| 8 | St. Louis, MO | $63,639 | $236,500 | $1,591 |
| 9 | El Paso, TX | $64,580 | $240,000 | $1,615 |
| 10 | Oklahoma City, OK | $66,195 | $246,000 | $1,655 |
| 11 | Columbia, SC | $66,464 | $247,000 | $1,662 |
| 12 | Cincinnati, OH | $67,271 | $250,000 | $1,682 |
| 13 | Baton Rouge, LA | $68,346 | $253,995 | $1,709 |
| 14 | Tulsa, OK | $68,617 | $255,000 | $1,715 |
| 15 | Louisville, KY | $68,617 | $255,000 | $1,715 |
| 16 | Greensboro, NC | $69,693 | $259,000 | $1,742 |
| 17 | Philadelphia, PA | $69,962 | $260,000 | $1,749 |
| 18 | Memphis, TN | $72,653 | $270,000 | $1,816 |
| 19 | Warren, MI | $72,653 | $270,000 | $1,816 |
| 20 | Milwaukee, WI | $73,998 | $275,000 | $1,850 |