Bidding Wars Tumble as Home-Price Growth Cools, Redfin Says
September 14, 2021, 4:20 PM EDT
2 MIN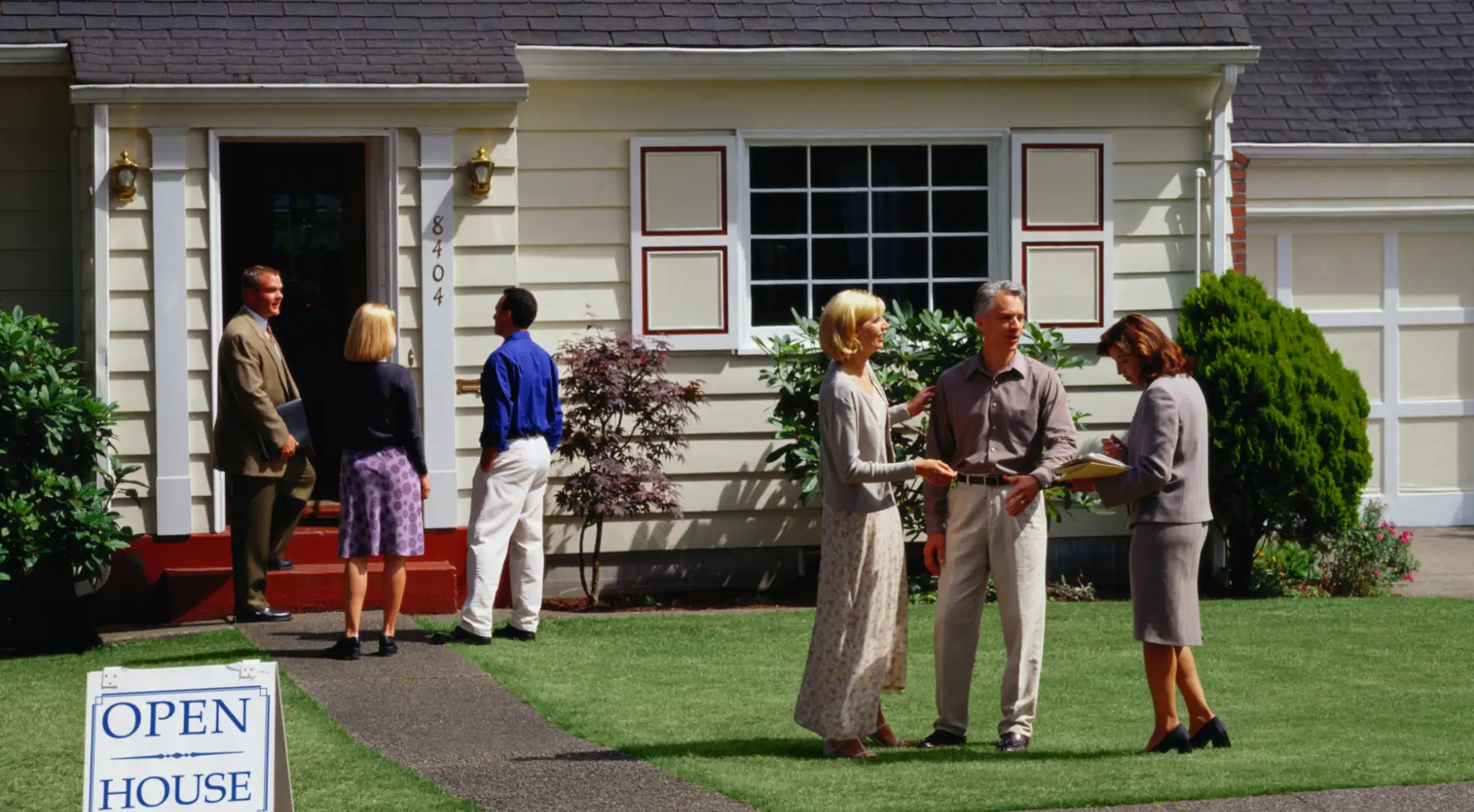 Bidding wars fell to a 2021 low in August as homebuyers saw improved odds for having their offer accepted, according to a report from Redfin.
About 59% of home offers written by Redfin agents received at last one other offer, a decline from a revised rate of 62% in July and a peak of 74% in April, according to the report on Monday. The company began tracking bidding-war data in April 2020.
Homebuyers have faced stiff competition since the start of the global pandemic last year after mortgage rates fell below 3% for the first time while supply-chain bottlenecks stymied the number of new homes being constructed.
The real estate market typically faces a slowdown in the fall as fewer people buy homes after the start of the new school year and as the holidays approach. Home-price gains have slowed, even though sellers still have the advantage, Redfin said.
Only 50% of homes sold above their list prices during the four weeks ending Sept. 5, compared to the peak of 55% in July. The acceptance rate also increased - during that period, 47% of offers were accepted within the first two weeks on the market, Redfin said.
"Sellers are still pricing their homes very high, but a lot of buyers have had enough and are no longer willing to pay the huge premiums they were six months ago," said Nicole Dege, a Redfin real estate agent in Orlando, Florida. "Instead of 25 to 30 offers on turnkey homes, we're now seeing five to seven."
Buyers are less eager to snap up homes and some owners are having to make concessions by either lowering their asking price or make standard repairs such as replacing a roof, she said.
"Buyers are getting a bit more selective," Dege said. "I have one seller who recently put his four-bedroom single-family pool house on the market, but the roof was shot. He had to lower his asking price to $423,000 from $427,000 and agree to spend around $7,000 to replace the roof in order to attract bidders. Six months ago, he would have easily been able to sell that home as-is without dropping the price."
Competition for homes remains the highest in cities, Redfin said. Raleigh, North Carolina, reported the highest bidding-war rate of 48 U.S. metropolitan areas with 87% of offers written by Redfin agents facing competition in August.
The No. 2 market for bidding wars was the San Francisco and San Jose metro area at 71% and Tucson was No. 3 at 70.5%. The other top cities were Cincinnati and Salt Lake City, reporting bidding-war rates of 70% and 68%, respectively.
The number of competing offers could continue to decline in the fall and winter, said Stacey Delgado, a Redfin real estate agent in Raleigh.
"The market has just started to cool down over the last couple of weeks, which isn't surprising because kids are heading back to school," she said. "Still, there are parts of the city that remain fiercely competitive."
One of the most competitive markets is the Research Triangle, which is Raleigh's tech hub and has highly-rated schools, she said.
"Out-of-state buyers who are flush with cash and can work remotely continue to flock there and bid up home prices," Delgado said.
About The Author:
Ellen Chang is a Houston-based freelance journalist who writes articles for U.S. News & World Report. Chang previously covered investing, retirement and personal finance for TheStreet. She focuses her articles on stocks, personal finance, energy and cybersecurity. Her byline has appeared in national business publications, including USA Today, CBS News, Yahoo Finance MSN Money, Bankrate, Kiplinger and Fox Business. Follow her on Twitter at @ellenychang and Instagram at @ellenyinchang.