Can you Buy, Fix Up, and Refinance a Home to Remove Conventional PMI?
September 7, 2023, 4:51 PM EDT
5 MIN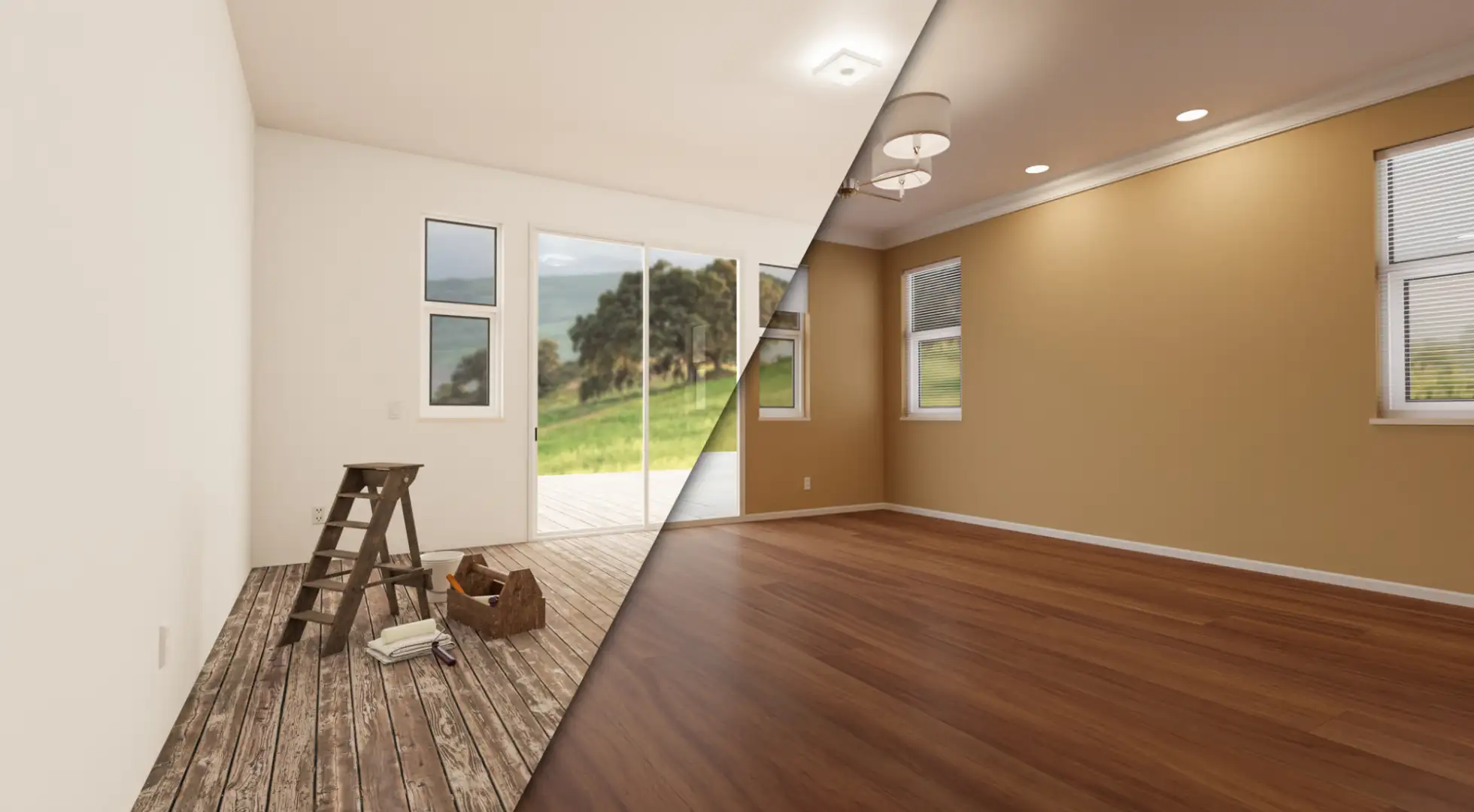 Homebuyers typically don't like private mortgage insurance, or PMI.
After all, it benefits the lender, but the buyer pays for it.
So can a buyer use a type of fix-and-refi strategy to get rid of PMI? In other words, can they buy a home, raise its value with upgrades, then refinance to remove conventional PMI? Let's find out.

How Does This Strategy Work?
The idea behind this strategy is to buy a home in need of repair or cosmetic upgrades with a low down payment, say 3-5%.
Then you make repairs on the home, raising its market value.
When the property is pristine, you refinance using the new appraised value as the basis of the loan. If the property has 20% equity, the new refinance will not require PMI.

| | |
| --- | --- |
| Original Home Price | $250,000 |
| Loan Amount (5% Down) | $237,500 (95% LTV) |
| After-Repair Value | $300,000 |
| New Refi Amount | $237,500 (79% LTV) |
In this example, the homeowner raised the property value enough to refinance without PMI, since she now has 20% equity in the property.

Can You Raise The Value Enough?
While the strategy seems easy in principle, it might be hard in real life.
Why? Because it's difficult to raise the property value so dramatically in a short period of time without extensive repairs.
And if it needs major repairs, you have two additional issues:
The home might not qualify for traditional financing in the first place. In some cases, you might have to get a rehab loan and finance the repairs (more on this later).

Your repair costs would be considerable. Financing them with a credit card could jeopardize your future refinance. Paying cash could strain your budget.
However, if you find the right home that is run down "just enough," and do the work yourself to keep costs down, it is possible to increase the value enough to do a quick refinance to remove PMI.
Using A No-Cash-Out Refinance After Property Rehab
There is no waiting period for a no-cash or "rate and term" refinance. You can refinance immediately after the purchase to remove PMI assuming repairs are complete and the property appraises high enough.
For example, a buyer purchases a home for $250,000. She completes repairs in a month's time. The property appraises for $300,000. She can now refinance to remove PMI.
Keep in mind that the new loan can only pay off the old loan balance plus finance new closing costs.
The borrower can't receive cash at closing or use cash from the transaction to pay off other debt, such as credit cards used for repairs.
There's always a risk of the property value coming in too low. Then you would have to do more repairs or wait for the value to increase.

12-Month Waiting Period For a Cash-Out Refinance After Property Rehab
Let's say you used savings accounts or credit cards for repairs. You want to take cash out of the home's value to reimburse yourself or pay off debt. There are two things to keep in mind.

There is a 12-month waiting period after purchase if you need a cash-out refinance.

The home value must rise enough so that you can both take cash out and be under 80% loan-to-value on the new loan.
There are other drawbacks to this scenario, such as higher interest rates for cash-out loans.

If your primary goal is to remove PMI, find ways to use a no-cash refinance to remove PMI.
Can You Refinance A Rehab Loan To Remove PMI?
Conventional loans offer rehab options, namely Fannie Mae's HomeStyle Renovation and Freddie Mac's CHOICERenovation.

Both loans allow you to finance repairs into the original purchase loan amount.
While this is a convenient way to buy a fixer-upper, it won't help you refinance out of PMI later.
The original loan will be based on the as-repaired value, causing a bigger initial loan. When repairs are complete, you won't experience that large jump in value. Your loan is already based on the future amount.
For instance, you finance a $300,000 home that needs $30,000 in repairs. The future value is $330,000. You put 10% down. The purchase loan would be based on a $330,000 future value. Your loan will be $297,000. To get rid of PMI, the home would have to be worth over $370,000 when complete. But we already know it will only be worth $330,000.
You would have to make additional repairs out-of-pocket after the initial construction plan, raise the value again to $370,000, then refinance at an 80% loan-to-value.
Paying Off A 2nd Mortgage
A refinance is considered "cash-out" if you pay off a 2nd mortgage acquired after the property purchase. In this case, there's a 12-month waiting period.

For instance, you close on a home. A week later, you open up a home equity line of credit to complete repairs.
You can't pay off that 2nd mortgage with the new refinance within 12 months since that would be considered a cash-out refinance.
Is Refinancing Out Of PMI After Property Rehab Worth It?
It's definitely worth considering the rehab-refinance strategy. Just keep in mind the numerous risks, such as the property not appraising high enough, not qualifying for the refinance when repairs are complete, and running up debt for repair costs.
But if you can find the right property and are great at DIY repairs, refinancing out of PMI shortly after purchasing a home could work out well for you.

About The Author:
Tim Lucas spent 11 years in the mortgage industry and now leverages that real-world knowledge to give consumers reliable, actionable advice. Tim has been featured in national publications such as Time, U.S. News, MSN, The Mortgage Reports, My Mortgage Insider, and more.