Mortgage Rates Jump to Nearly Two-Year High on Fed Tightening
January 13, 2022, 2:00 PM EST
2 MIN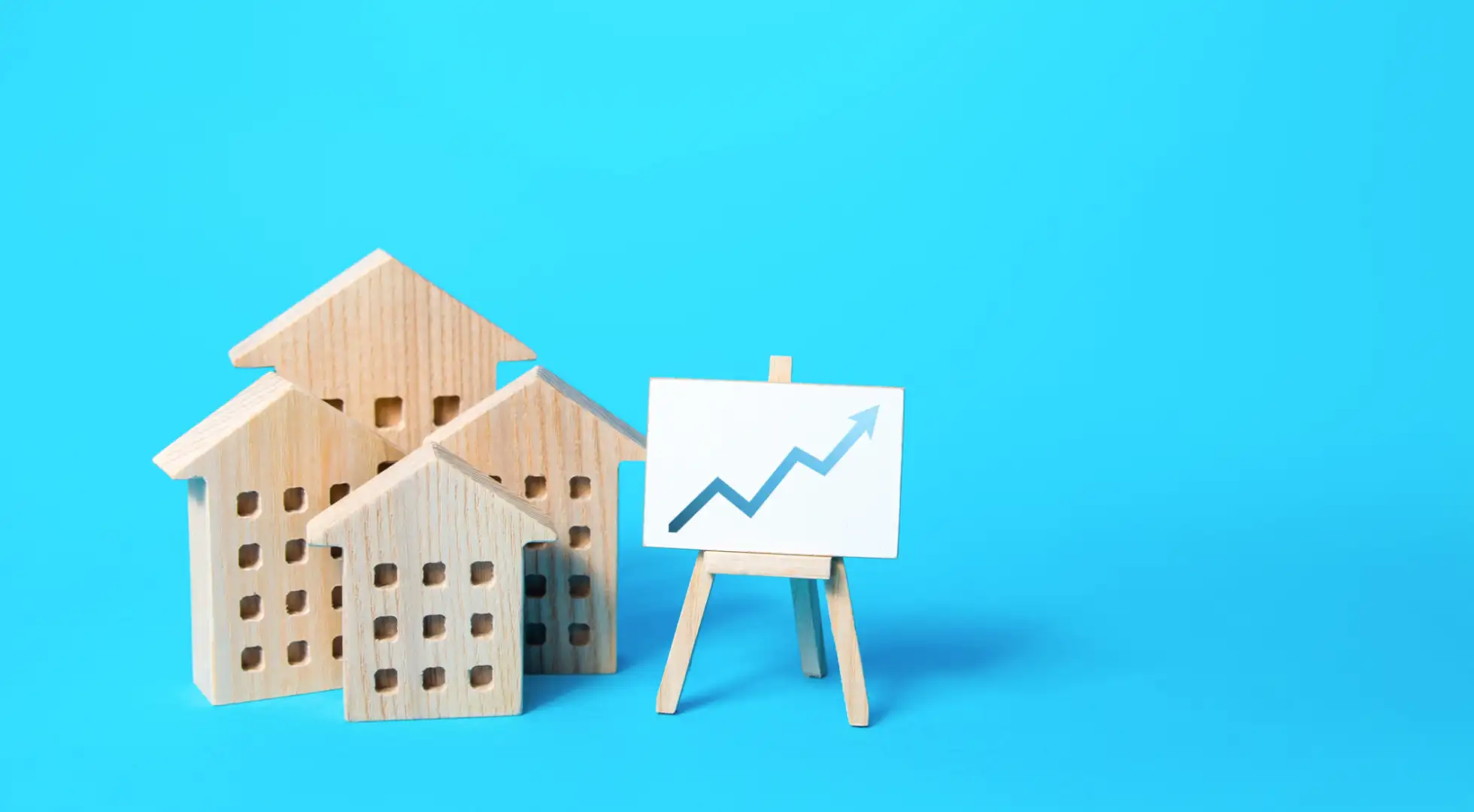 Mortgage rates jumped this week to a nearly two-year high as bond investors reacted to last week's Federal Reserve minutes showing policymakers were considering tightening monetary policy at a faster pace than the financial markets expected.
The average U.S. rate for a 30-year fixed mortgage is 3.45%, increasing from 3.22%, the biggest one-week jump since the pandemic shut down the U.S. economy in March 2020, according to Freddie Mac data. The average U.S. rate for a 15-year fixed home loan rose to 2.62%, the highest since June 2020.
"This was driven by the prospect of a faster than expected tightening of monetary policy in response to continued inflation exacerbated by uncertainty in labor and supply chains," said Sam Khater, Freddie Mac's chief economist. "The rise in mortgage rates so far this year has not yet affected purchase demand, but given the fast pace of home price growth, it will likely dampen demand in the near future."
Minutes of the Fed's December meeting released last week showed members of the policy-setting Federal Open Market Committee planned to trim the central bank's holdings of Treasuries and mortgage bonds, in addition to quickening the pace of its asset purchases and lifting its benchmark rate in the first half of 2022.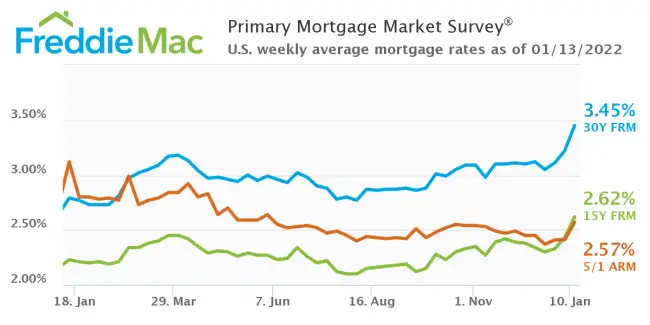 "The Fed's one-two-punch strategy caught the market by surprise," said Kathy Jones, managing director and chief fixed-income strategist for the Schwab Center for Financial Research. "Few anticipated that quantitative tightening would start so soon after rate hikes."
The Fed began its bond-buying program in March 2020 to support the economy during the economic shock of the pandemic and prevent the type of credit crunch that sank the housing market during the 2008 financial crisis.
As a result of the increase in competition for bonds, the average 30-year fixed mortgage rate hit new lows more than a dozen times during 2020 before falling to an all-time low of 2.65% in 2021's first week.
After almost two years of bond purchases, the Fed's balance sheet now stands at a record $8.3 trillion, according to a report last week from the central bank.
When the Fed began shrinking its balance sheet in the wake of the 2008 financial crisis, it was a slower process. The central bank waited two years after it began hiking rates in December 2015 before it began allowing its holdings to "roll off," meaning it stopped reinvesting the principal and interest on maturing bonds.
About The Author:
Kathleen Howley has more than 20 years of experience reporting on the housing and mortgage markets for Bloomberg, Forbes and HousingWire. She earned the Gerald Loeb Award for Distinguished Business and Financial Journalism in 2008 for coverage of the financial crisis, plus awards from the New York Press Club and National Association of Real Estate Editors. She holds a degree in journalism from the University of Massachusetts, Amherst.