Pending Home Sales Rise as Housing Inventory Increases, NAR Says
September 29, 2021, 10:32 AM EDT
2 MIN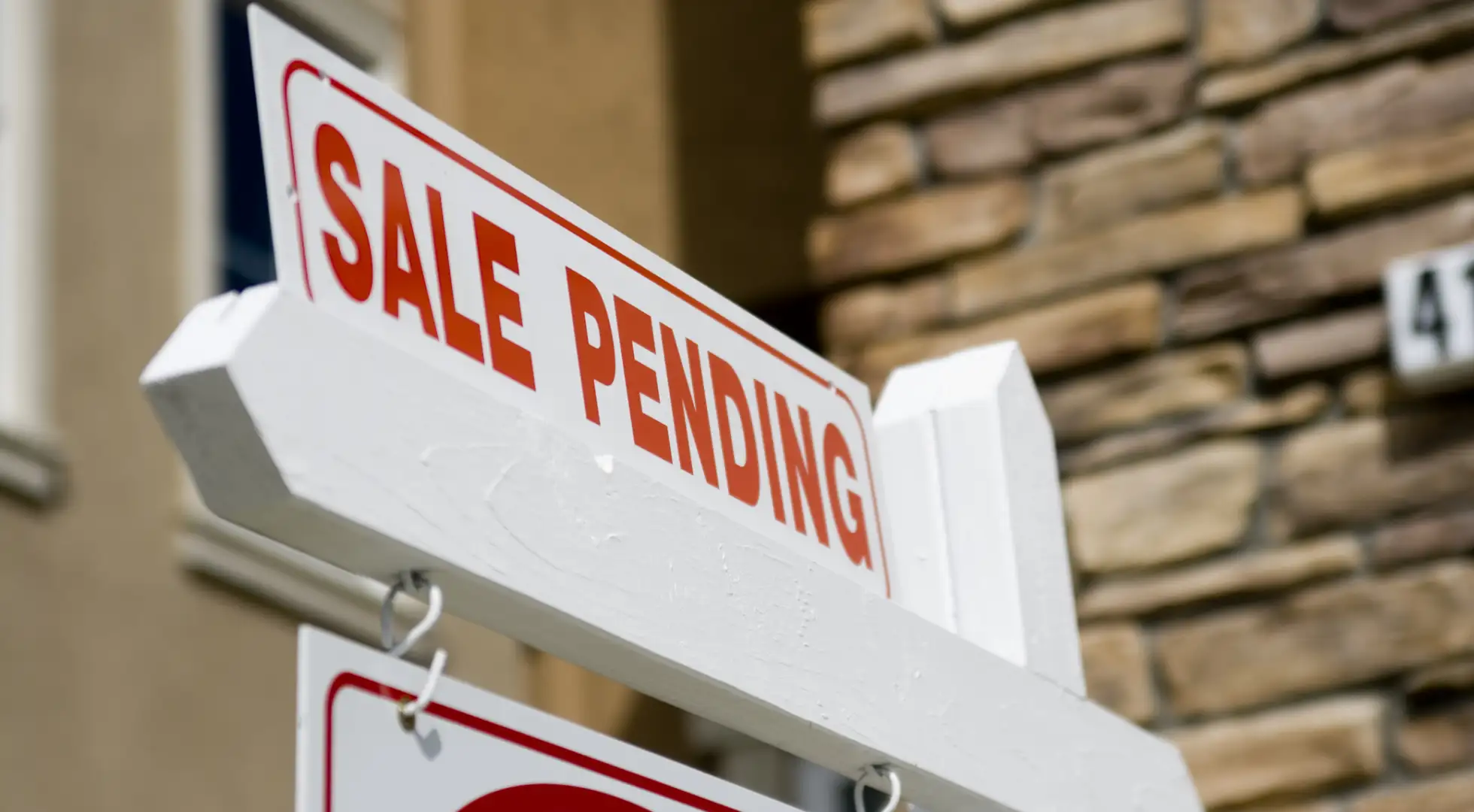 Pending home sales rebounded in August after two months of declines as the supply of properties on the market increased, according to the National Association of Realtors.
An index measuring signed contracts for existing homes rose 8.1% in August, NAR said in a report on Wednesday. That's more than five times the 1.4% gain expected by economists, according to a poll by Trading Economics.
Rising prices have lured more sellers into the market in the second half of 2021, said Lawrence Yun, NAR's chief economist. The number of homes listed for sale gained for five consecutive months through July to 1.3 million before dipping to 1.29 million in August, according to NAR data.
"Rising inventory and moderating price conditions are bringing buyers back to the market," Yun said. "Affordability, however, remains challenging as home price gains are roughly three times wage growth."
The median price for an existing home in August, measuring completed sales, was $356,700, a gain of 15% from a year earlier, according to NAR data. Price appreciation slowed from July, when the annualized increase was 18%.
In June, the median price rose 23% from a year earlier, and May, the gain was a record 24%.
Such rapid increases in home prices are unsustainable over the long-term, according to Yun.
"The more moderately priced regions of the South and Midwest are experiencing stronger signing of contracts to buy, which is not surprising," Yun said. "This can be attributed to some employees who have the flexibility to work from anywhere, as they choose to reside in more affordable places."
Each of the nation's four major regions showed month-over-month growth in signed contracts, the report said.
The Midwest rose 10%, the South gained 8.6%, the West rose 7.2%, and the Northeast gained 4.6%, according to the report.
Mortgage rates near historic lows began boosting demand for housing after the Federal Reserve responded to the economic shock of the pandemic by starting a program to purchase Treasuries and mortgage bonds in March 2020.
Four months after those purchases began, the average U.S. rate for a 30-year fixed mortgage dipped below 3% for the first time, as measured by Freddie Mac in a data series that dates to 1971.
Last week, the rate was 2.88%, according to Freddie Mac.
About The Author:
Kathleen Howley has more than 20 years of experience reporting on the housing and mortgage markets for Bloomberg, Forbes and HousingWire. She earned the Gerald Loeb Award for Distinguished Business and Financial Journalism in 2008 for coverage of the financial crisis, plus awards from the New York Press Club and National Association of Real Estate Editors. She holds a degree in journalism from the University of Massachusetts, Amherst.