Mortgage Rates Dip Below 3% This Week, Freddie Mac Says
October 7, 2021, 10:30 AM EDT
2 MIN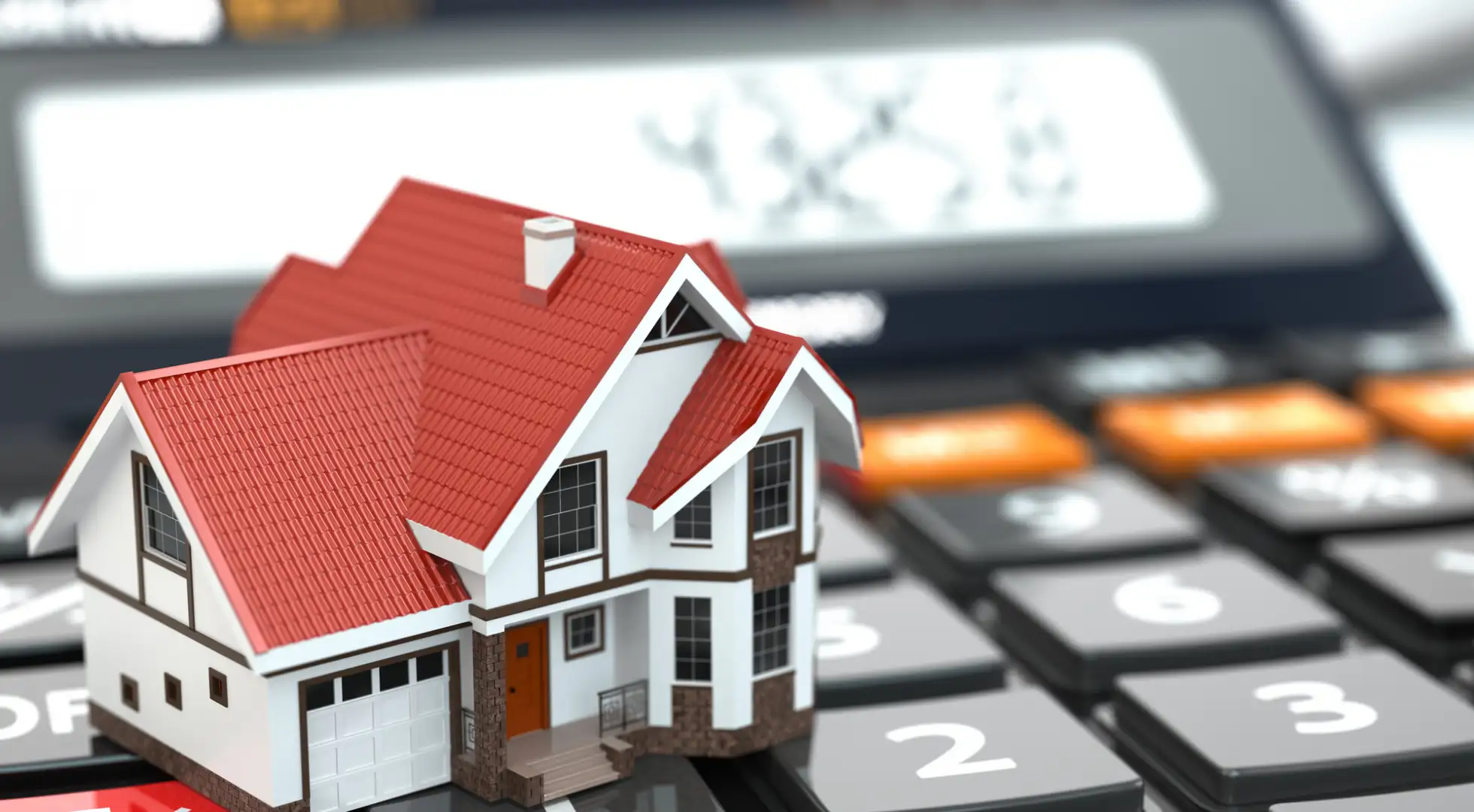 Mortgage rates edged lower this week as bond investors waited for Friday's employment report to gauge when the Federal Reserve will start tapering its purchases of fixed assets.
The average U.S. rate for a 30-year fixed mortgage is 2.99%, down from a three-month high of 3.01% last week, according to a report from Freddie Mac on Thursday. The average rate for a 15-year fixed home loan is 2.23% this week, down from 2.28%, the mortgage securitizer said.
"Mortgage rates continue to hover at around three percent again this week due to rising economic and financial market uncertainties," said Sam Khater, Freddie Mac's Chief Economist. "Unfortunately, with the expectation that both mortgage rates and home prices will continue to rise, competition remains high and housing affordability is declining."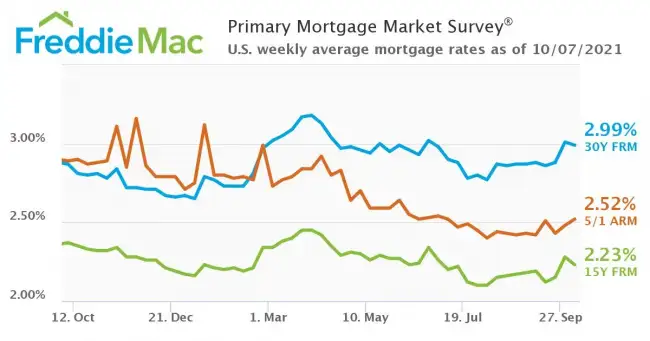 While an upward trend in mortgage rates reversed course this week, the overall direction likely is higher, said Matthew Speakman, a senior economist at Zillow. The bond investors who exert the biggest influence on rates will be watching tomorrow's employment report, he said.
"Markets remain cautious as a series of potentially market-moving developments loom on the immediate horizon," Speakman said. "Chief among these is the September jobs report, due this Friday. A stronger-than-expected reading would arm the Federal Reserve with more ammunition to justify a tightening of monetary policy later this year and likely press mortgage rates higher."
The Fed has been the biggest market-maker since it began purchasing Treasuries and mortgage-backed securities in March 2020 to support the economy during the pandemic. After last month's meeting of the policy-setting Federal Open Market Committee, Fed Chairman Jerome Powell said the central bank's plans to begin tapering those purchases would be announced "soon," without giving a specific date.
The next FOMC gathering is a two-day meeting that ends on Nov. 3. If the jobs market continues to improve, the taper announcement likely will happen then, said Chris Low, chief economist of FHN Financial in New York.
"We are quite certain the Fed will announce the start of reductions in its asset purchases on November 3, effective in December," Low said. That's "unless something goes quite wrong before then," he said.
About The Author:
Kathleen Howley has more than 20 years of experience reporting on the housing and mortgage markets for Bloomberg, Forbes and HousingWire. She earned the Gerald Loeb Award for Distinguished Business and Financial Journalism in 2008 for coverage of the financial crisis, plus awards from the New York Press Club and National Association of Real Estate Editors. She holds a degree in journalism from the University of Massachusetts, Amherst.