Housing Market Seems 'Very 2019,' Signaling a Return to Normalcy, Economist Says
April 23, 2022, 10:00 AM EDT
4 MIN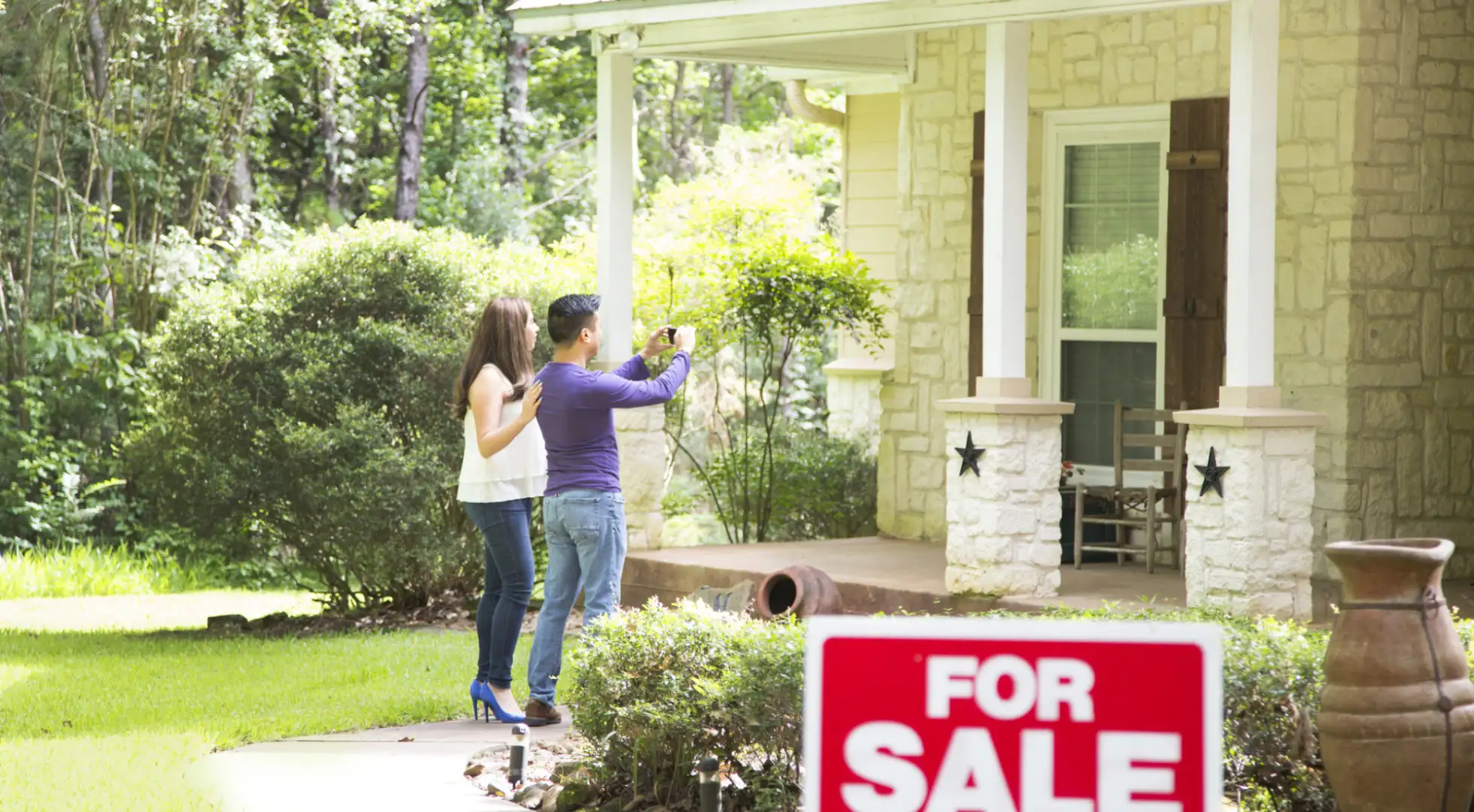 As the housing market enters the spring months when the bulk of transactions typically occur, it's looking a lot like 2019, said Mark Fleming, chief economist at First American.
The economy is growing, household formation is high, and there's a shortage of properties for sale, just like the year before the Covid-19 pandemic hit, Fleming said.
Looking at the 2019 spring market is a better gauge than comparisons to last year, when the lowest mortgage rates on record sent home sales surging to a 15-year high, he said. And, comparisons to the spring market of 2020, when most of America was in lockdown, don't work either, Fleming said.
"Perhaps a more insightful point of comparison is not last year's spring home-buying season, and certainly not 2020, but rather the 2019 housing market," said Fleming. "Examining what's changed since the pre-pandemic spring housing market offers helpful perspective on the 2022 spring home-buying season."
Although mortgage rates currently are about one percentage point higher than 2019's April through June average, according to Freddie Mac data, other factors such as household formation are a throwback to pre-pandemic days, Fleming said.
"Household formation, a primary and long-term driver of home-buying demand, has continued to rise and contributed to a gain of nearly 273,000 potential home sales since March 2019," said Fleming.
In addition, the surge in home prices caused by record-low mortgage rates over the past two years will entice some homeowners to sell their existing homes and purchase more expensive ones, he said.
"Strong house price appreciation typically encourages more existing homeowners to move," Fleming said. "As homeowners gain equity in their homes, they may be more likely to consider using the equity to purchase a larger or more attractive home."
The housing market remains constrained, with more buyers than sellers, as it was in 2019, Fleming said. New construction of homes still faces many challenges as higher material and labor costs and supply chain issues persist, he said.
The inventory of existing homes for sale dropped to an all-time low of 850,000 in January and February before inching up to 950,000 in March, according to data from the National Association of Realtors.
In part, that's due to owners staying put longer in their homes, Fleming said. Since the beginning of the pandemic, remodeling and updating the condition of existing homes skyrocketed as people began to work from home,he said.
"The majority of our for-sale housing supply comes from existing homes, and existing homeowners are staying put," Fleming said.
The average length of time people live in their home has set new records, rising to 10.5 years in March, up from 9.75 years in the spring of 2019, he said.
"The longer people live in their homes, the fewer and fewer homes are listed for sale, compounding the housing supply shortage – you can't buy what's not for sale, and you won't sell if you can't find something better to buy," Fleming said. "Homeowners staying put reduced housing market potential by 288,000 potential home sales compared with March 2019."
Although mortgage rates have risen rapidly during the first three months of 2022, house-buying power, meaning how much people can afford to purchase given their income and current interest rates, is now 5.6% higher than it was in March 2019, partly due to a rise in household income, Fleming said.
"The increase in house-buying power boosted housing market potential by approximately 113,000 potential home sales in March compared with 2019," Fleming said.
A modest pullback in demand as a result of this year's gain in mortgage rates means there are slightly more homes for sale, said Mark Vitner, senior economist at Wells Fargo Securities. Inventories still remain very tight, but increased by 11.8% in March, he said.
Measured as a "months supply" number, meaning the time it would take to sell all the properties, inventory rose to two months in March from 1.7 months in February, according to NAR data.
"For context, an average supply of four-to-six months usually indicates a balanced housing market," Vitner said. "The slight inventory improvement will come as welcome news to prospective buyers, who are increasingly becoming discouraged by the lack of homes for sales and intense competition."
Most housing forecasters are predicting a decline in home sales in 2022, compared to 2021. For example, Fannie Mae, the nation's largest mortgage securitizer, issued a forecast on Tuesday saying existing home sales likely will fall 8.6% this year, compared with a gain of 8.5% in 2021, which saw the most home sales since the peak of the last real estate boom in 2006.
"While comparisons to 2021 may not flatter the housing market entering the 2022 spring home-buying season, historical context matters," said First American's Fleming. "So far, the 2022 housing market is looking very 2019. The recent pandemic years are anomalous, so comparing today's housing market with the pre-pandemic era provides helpful insight."
About The Author:
Ellen Chang is a Houston-based freelance journalist who writes articles for U.S. News & World Report. Chang previously covered investing, retirement and personal finance for TheStreet. She focuses her articles on stocks, personal finance, energy and cybersecurity. Her byline has appeared in national business publications, including USA Today, CBS News, Yahoo Finance MSN Money, Bankrate, Kiplinger and Fox Business. Follow her on Twitter at @ellenychang and Instagram at @ellenyinchang.