Home-Price Gains Slow From Record Pace, FHFA Says
October 26, 2021, 2:18 PM EDT
2 MIN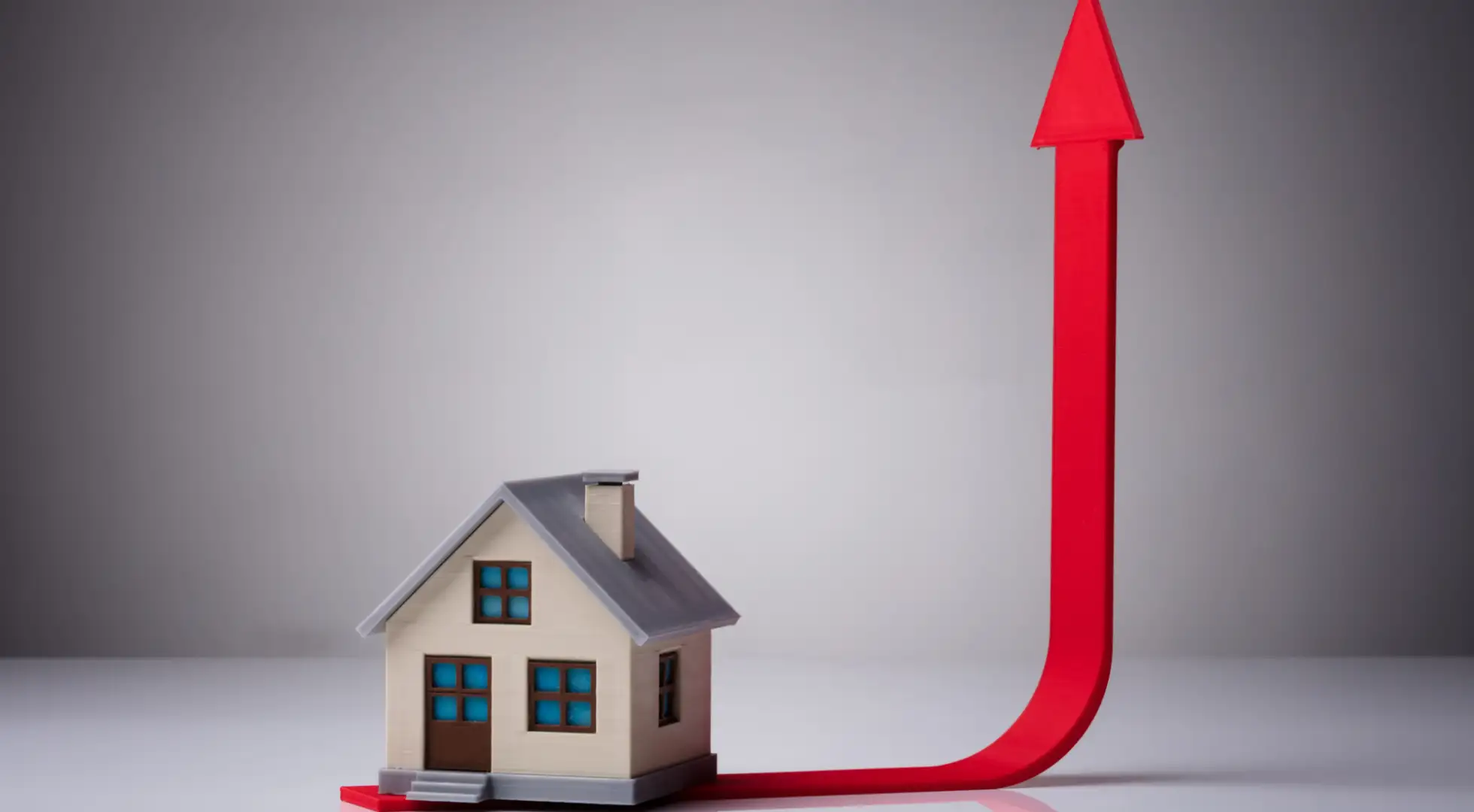 U.S. home prices gained 18.5% in August from a year earlier, slowing from July's record pace of 19.2%, as rising mortgage rates crimped the ability of buyers to engage in bidding wars.
The increase was led by a 25.8% gain in the Mountain region of the U.S. that includes Colorado and Arizona, according to a report Tuesday from the Federal Housing Finance Agency. The No. 2 area was the 21.2% increase in the Pacific region that includes California, and No. 3 was the 20.6% advance in the South Atlantic region that includes Florida and Georgia.
Measured on a monthly basis, U.S. prices increased 1%, the slowest pace in more than a year, according to the report.
"Annual house price gains remained extremely high in August but the pace of month-over-month gains continues to decelerate," said Lynn Fisher, the agency's deputy director of the Division of Research and Statistics. "This does not mean house prices are at risk of declining – far from it, they continue to climb at a double-digit pace in all regions – but it does suggest we may have seen the peak in annual gains for the time being."
August's annual gain was more than three times the average 5.8% year-over-year increase seen in the 2015 to 2020 period, according to FHFA data.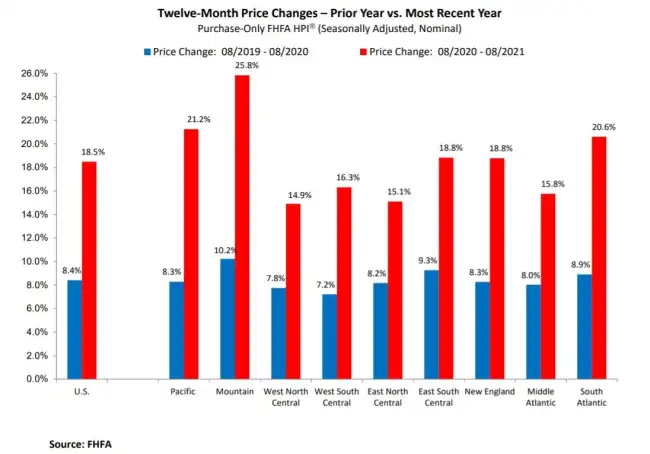 Home-price gains are slowing as the financing costs for home loans increase. The average U.S. rate for a 30-year fixed mortgage reached a six month low of 2.77% in August's first week, then rose to 2.87% by the end of the month.
The average national rate rose to a six-month high of 3.09% last week, according to Freddie Mac data.
Mortgage rates increased as investors in bonds backed by home loans reacted to signals from the Federal Reserve that it soon will begin tapering the fixed-asset purchases it began in March 2020 to support the economy during the pandemic. At last month's meeting of the policy-setting Federal Open Market Committee, members said tapering could begin as early as next month, according to the minutes.
When mortgage rates rise, making financing costs more expensive, borrowers qualify for smaller home loans because lenders measure the future monthly home-loan bill against income and other debts. Bidding wars fell to a 2021 low in August, according to a report last month from Redfin, a real estate brokerage.

About The Author:
Kathleen Howley has more than 20 years of experience reporting on the housing and mortgage markets for Bloomberg, Forbes and HousingWire. She earned the Gerald Loeb Award for Distinguished Business and Financial Journalism in 2008 for coverage of the financial crisis, plus awards from the New York Press Club and National Association of Real Estate Editors. She holds a degree in journalism from the University of Massachusetts, Amherst.